Under the ICD-10 — the 10th edition of the International Classification of Diseases — health officials in the United States hope to track quality of care more accurately and to identify disease outbreaks before they happen. Doctors expect a nightmare.
Rollouts of the Affordable Care Act in the United States haven't really gone very well.
When the website for the health insurance exchange, healthcare.gov, went live in October 2013, it was several weeks before consumers could shop for health insurance without tearing their hair out. A year before that, a new standard form for electronic submission of insurance claims had slowed down payments to doctors so much that many of them could not meet payroll.
On October 1, 2015, another innovation required by the Affordable Care of Act will wreak havoc in doctor's offices all over the United States. This new system is the ICD-10, the new 110th edition of the International Classification of Diseases.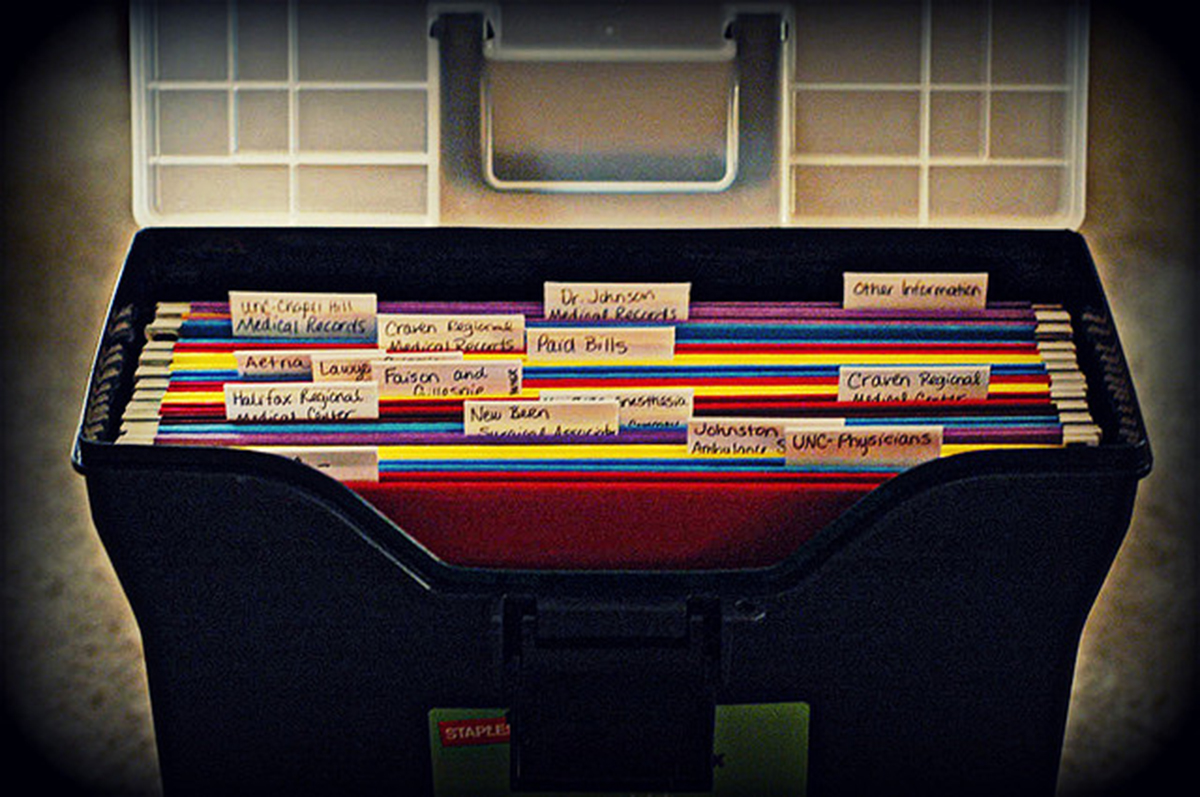 What's The Problem With The ICD-10?
The ICD-10 is a collection of 68,000 codes that explain what a doctor has done during an encounter with a patient. Each of the 68,000 codes corresponds to a different payment amount under agreements with the various insurance companies that the doctor works with. The advent of the ICD-10 has some doctors hunkering down the way some people did 15 years ago in anticipation of Y2K.
The ICD-9 had 56,000 fewer codes than the ICD-10. For many years, medical coders and doctor's billing offices had become adept at reading doctor's notes and assigning treatment to one of just 12,000 codes, each described with a four- or five-digit number. Now coders and billing specialists have to master 56,000 new six-digit codes, many of them for services one does not typically encounter in a doctor visit. These include:
W55.41XA: Bitten by pig, initial encounter​.

W61.62XD: Struck by duck, subsequent encounter, (The patient has been struck by a duck more than once.)

W55.29XA: Other contact with cow, subsequent encounter. (Since there are other codes for "kicked by cow" and "bitten by cow," this code refers to, uh, other injuries in interactions with cows that happen more than once).

V00.01XD: Pedestrian on foot injured in collision with roller-skater, subsequent encounter,. (The same roller skater has collided with the same patient more than once.)

W220.2XD: Walked into lamppost, subsequent encounter (which is to say, the patient had walked into a lamppost before).

W22.02XD: V95.43XS: Spacecraft collision injuring occupant, sequela. (This is a follow-up visit with a patient injured in a spacecraft accident.)

R46.1: Bizarre personal appearance. (Presumably Lady Gaga's doctor would get an additional payment if she arrived for a medical appointment in her meat dress.)
Absent from the ICD-10, however, is the ICD-9 code for "suicide by paintball gun."
READ Medical Scans: Radiation on the Rise
How Do American Doctors Feel About The New Diagnostic Codes?
A few doctors welcome the changes in the diagnostic codes, noting that they can now more precisely describe the care they give to patients. Other doctors simply decided to retire on October 1. Austin, Texas medical practice Austin Internal Medicine Associates closed its doors on September 4 in the face of increasing administration burdens, one of which was ICD-10. "Of all the hassle factors, it's down the list a ways," R. Scott Ream, MD, told Texas Medicine, "but it's definitely why we chose [September 4, 2015]."
Continue reading after recommendations
Robert Lowes. ICD-10: Countdown to a Meltdown, or a Yawn? Medscape Medical News. 24 September 2015.
Photo courtesy of
Photo courtesy of levydr722: https://www.flickr.com/photos/24416724@N03/8524822209/
Photo courtesy of y BLW Photography: www.flickr.com/photos/macbeck/3985839229/