When dealing with changing hormones, cramping and other surprises pregnancy may bring along, the last thing that a woman needs to worry about is what can happen after the baby is delivered. A prolapsed uterus is something that a woman can avoid.
Although quite rare, uterine prolapse during pregnancy is something that can be very dangerous for a mother as well as her baby. Complications can vary from simple cervical infections to spontaneous abortions, hemorrhaging or even pre-term labor so it is important for women to be mindful of these possibilities throughout their pregnancy [1]. Even if the prolapse can be managed with surgical interventions, patients electing to partake in this type of therapy put themselves at risk for further complications and risks. The best way to avoid these complications is to take preventative measures before the delivery for your uterine prolapse treatment.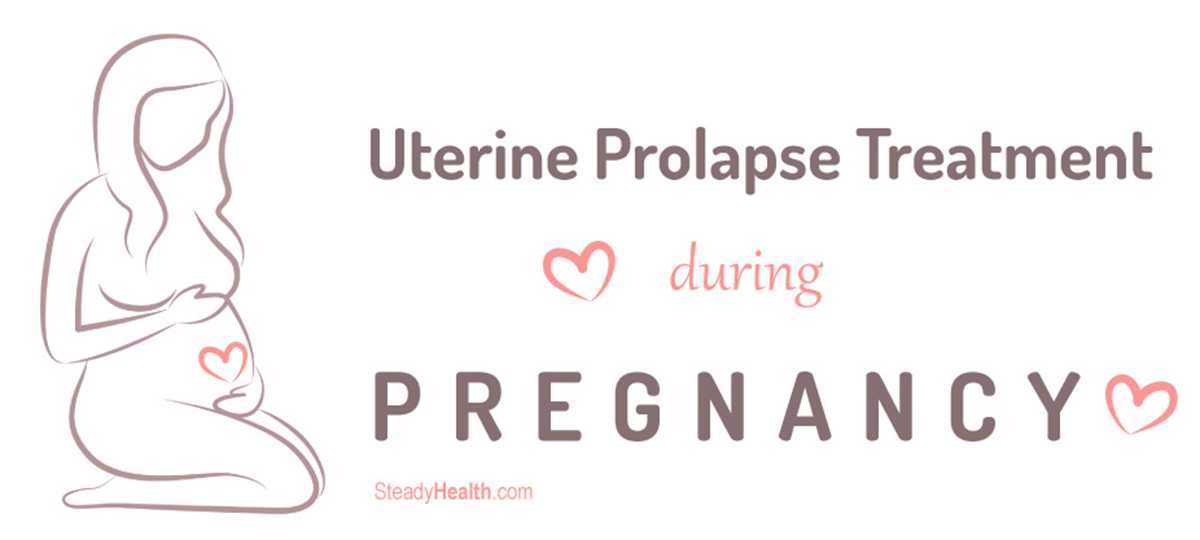 Vaginal Pessaries 
Pregnancy is a 9-month journey riddled with stress, anxiety, and fear as a woman shifted from a wife (or girlfriend) to the role of a mother. In some cases, this marathon can be further complicated by medical scares that can be even more stressful and unnerving. In one such case, a 19-year old first-time mother was traveling for one of her first trimester visits when the obstetrician noticed that the woman had a prolapsed uterus on ultrasound examination. At 16-weeks gestation, the woman was not even half way through her journey and doctors needed to think of a long-term solution to keep both the mother and fetus from harm. Physicians decided the best course of action was to insert a vaginal pessary that rested in the vaginal canal until the date of delivery. The patient was instructed to come in for weekly visits to check to see if the uterine muscles had strengthened (which they hadn't) and then clean and disinfect the pessary for reinsertion. At the conclusion of the case study, the woman gave birth to a healthy baby at the 38th week of pregnancy. [2]
A vaginal pessary is one of the several available conservative therapies that physicians will utilize in the event that a pregnancy is not close to term.
In most cases, the vaginal pessary will support the collapsed uterine muscles and can even reset the musculature to a physiologically normal state after the baby has been delivered. To avoid the spontaneous discharge of the pessary, the woman is instructed to avoid strenuous activities and lie in a slightly bent (a Trendelenburg) position in order to maximize the effectiveness of this conservative therapy. [3]
Pelvic Floor Muscle Training During Pregnancy 
In the event that you do not have a full-fledged uterine prolapse, pelvic floor muscle training may prove to be another viable option in your uterine prolapse treatment.
In a study done on women from various levels of gestation, it was determined that women who partake in regularly-scheduled 
pelvic floor training exercises
avoid some of the other common complications associated with uterine prolapse such as urinary incontinence [
4
]. 
In a subsequent study, further impact of how good the pelvic floor muscle training was finally quantified. In this particular study, nearly 200 women participated in an exercise program pitting women who followed traditional standards of care compared to those receiving more extended management through pelvic floor training exercises. Women taking part in these exercises were enrolled in a training course for 22 weeks that met for 3 times a week to do exercises. These exercises lasted only 10 minutes. At the conclusion of the study, there was a statistically significant difference between not only the frequency of being symptom-free for urinary incontinence (60.7 percent of those in the control group vs. 95.7 percent in the exercise group) but also in terms of break-through leaking. Based on these findings, researches concluded that these measures should be a staple of every expecting mother's exercise routine to prepare her for delivery. They also felt that this routine could be useful for any woman when it comes to women's health as they age. [5]
Radical Hysterectomy 
Don't let the name fool you, a radical hysterectomy does not sound as terrifying as the name suggests. This is another viable option for patients suffering from uterine prolapse and may be the best option for women depending on their stage of life. Once a woman elected to have a hysterectomy, the uterus will be surgically removed and she will be unable to have a child after that.
If you are a mother who constantly struggles with urinary incontinence or happens to have multiple children, you are at a high risk for requiring this surgery in the future anyway. The younger a woman is, the more likely she will be able to recover from this operation quickly and continue a high quality of life. If the woman happens to be pregnant while her uterus has prolapsed, physicians will present her with the option of having a Cesarean section (C-section) with a subsequent hysterectomy to permanently treat their prolapsed uterus.[6]
This decision may not be for everybody but if you are a woman in your late 30's or 40's and no longer feel the need to have more children, this is an option that I would recommend to avoid some of the long-term complications of a prolapsed uterus. 
Photo courtesy of SteadyHealth.com