Ibuprofen
Ibuprofen could absolutely be the cause of the pains in your stomach. As a medication, Ibuprofen works as a painkiller by acting directly on the chemicals Prostaglandins, which are substances released in response to an inflammation, swelling, injury, or illness. They usually cause pain and inflammation and when released into the brain, where they can cause very high fevers. Ibuprofen is used for controlling not just the fevers, but they also help to alleviate mild to moderate pain including but not limited to period cramps, headaches, and toothaches.
The drug is also used in many cases for arthritic-related pain and inflammation, redness and swelling, and other osteoarthritis and rheumatoid arthritis and muscles and joints disorders, from sprains, strains, and sport injuries. The medication belongs to the group of non-steroidal anti-inflammatory drugs referred to as NSAIDS.
As You Take Ibuprofen
However, while the drug is effective and can be purchased over the counter, it is very important, that it is consumed with caution, preferably with food or milk, and it is always safer to first speak to your doctor before you take this drug, since it can be accompanied with nasty side effects, such as serious stomach pains!
Of course it depends on the individual, on his or her health and overall medical history. In fact in some parts of the world, such as the U.K, ibuprofen-containing medications are only available with a written prescription from your doctor. Because the drug is available in different forms, it has to be combined with other compounding or stabilizing ingredients. For example, ibuprofen, can be combined with a decongestant as an effective remedy for nasal congestion, and cold and flu remedy.
Some Of The More Common Side Effects Include But Are Not Limited To.
Nausea
Vomiting
Diarrhea
Indigestion
Serious Or Mild Stomach Cramps
Less Common Side Effects Include But Are Not Limited To:
Allergic Reactions And Rashes
Bronchial And Asthmatic Flare Ups
Dizziness
Darkened Stool
Vomiting Blood
Intestinal Bleeding
Bloated feeling
Headache
Elevated Blood Pressure
Inflamed Stomach Or Gastritis
Eruption And Sores In The Duodenum
Gastric And Peptic Ulcers
Considering all the possible effects, it is always a good idea to read the information leaflet that comes with all your medications, for a list of common and uncommon side effects. Ask the pharmacist or your doctor if you need one. Ibuprofen should be avoided by those who are pregnant, suffers from lupus, Crohn's disease, peptic ulcers, are older, has asthma, or kidney, heart or liver problems, and children should be given this medication at their weigh and age appropriate doses, and ONLY after speaking with a doctor.
When in doubt-play it safe: Take only the lowest possible dose of ibuprofen and only for as minimal a time as possible. (Just enough and for only the time you need it for to control your condition). Especially since taking the medication at high doses and over long periods of time could also increase your risks of strokes, heart attacks and even reduced fertility in females.
While Ibuprofen is not known to impair motor skills, including the ability to drive safely, again, since we are all different, some may feel dizzy or nausea after taking ibuprofen, and should avoid driving if it is a serious case. Finally, if you have been prescribed, or have been taking Ibuprofen, and you are not feeling well all of a sudden, and you have concerns about ibuprofen side effects, please seek medical advice from your general practitioner or pharmacist immediately. Every second counts!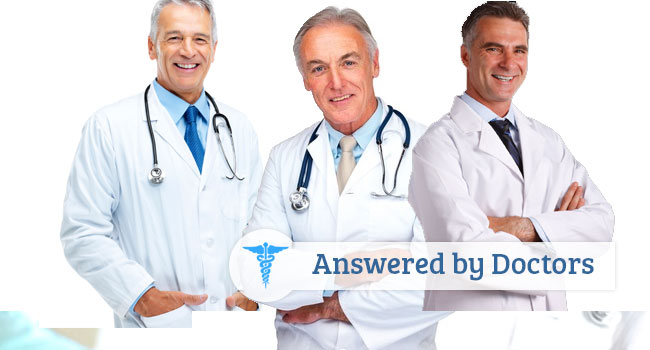 Still have something to ask?
Get help from other members!