Cunnilingus or "eating out" on a female partner is oral sex performed on the clitoris or parts of the vulva and vagina. It may be part of foreplay before other sexual activities, or the entire sex act. It's practiced by both heterosexual and lesbian couples.
In Western countries, cunnilingus is along with fellatio a popular activity among teenagers who seek to sustain sexual intimacy without risk of pregnancy. Not everyone likes it, not even all lesbian couples, but for some couples it's their principal sexual activity.
There are some things you just don't want to happen during cunnilingus. One of them is "cunninlingus tongue." This is an abrasion across the underside of the tongue caused by rubbing it against the teeth. The problem is most likely to occur when the person giving cunnilingus is kneeling and the woman receiving cunnilingus is standing.
Cunnilingus tongue can take as long as two weeks to heal, and people who get the problem repeatedly can develop scar tissue that eventually interferes with speech and swallowing. Some fans of the sex practice go so far as to have a dentist smooth the edges of their mandibular teeth, but most people who have this problem simply need to take time out from oral sex and let their tongues heal when it occurs.
Face-sitting has some special considerations in terms of personal hygiene. If you are going to be the person who is doing the sitting, this is a good time to have dealt with lint, menstrual blood, urine, and accumulated odors for your partner's comfort. It's also a time for infection awareness. In face-sitting, the partner on top guides her vagina where she wants it stimulated rather than waiting for general stimulation. This increases contact with surfaces where bacteria or viruses may lurk. More than in other forms of cunnilingus, face-sitting can increase the likelihood of transmitting a sexually transmitted disease (STD) or just everyday bacteria or yeasts that can cause stomach upset or throat infections.
What makes the transmission of STDs more or less likely during oral sex on a woman?
Women receiving oral sex are much more likely to transmit an STD to their partner when they are having their period.
Women receiving oral sex are more likely to get herpes or gonorrhea, if their partner has these infections, than HIV.
Men performing oral sex on women are much less likely to become infected with chlamydia or gonorrhea than women performing the same act on the same woman. This may be due to differences in technique, but researchers did not investigate the differences in transmission rates on this level.
Brushing your teeth just before giving oral sex, or having dental work in the week before giving oral sex, increases the likelihood of transmitting an infection from your bloodstream to your partner's vagina or vice versa. If you have had recent dental work, it's best to use an oral dam (or even non-microwaveable plastic wrap) to prevent infection.
It's OK to give oral sex if you already have a sore throat, although mouth to mouth kissing may not be a good idea. The kinds of viruses and bacteria that cause sore throat are not transmitted through cunnilingus. If you get a sore throat after you give cunnilingus, however, then you may need to consider the possibility you contract a herpesvirus or gonorrhea.
Do not give oral sex if you have active cold sores. They are also caused by a herpesvirus that can infect either the mouth or the genitals.
What about giving a woman oral sex during her period? The simple fact is some women get especially turned on and horny during the periods and they want sexual activity. Also, many women want different kinds of sex at different points in their menstrual cycles. There's no fundamental health reason this can't be done, except that receiving any blood-borne infections from the partner receiving her oral sex is more likely. Certain yeast infections are also more easily transmitted by women during their periods.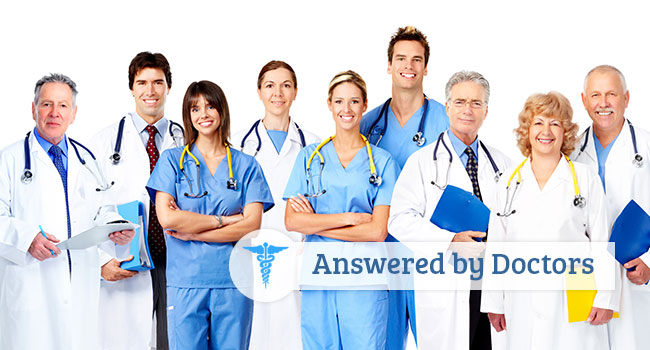 Ostergaard L, Agner T, Krarup E, Johansen UB, Weismann K, Gutschik E. PCR for detection of Chlamydia trachomatis in endocervical, urethral, rectal, and pharyngeal swab samples obtained from patients attending an STD clinic. Genitourin Med. 1997 Dec. 73(6):493-7.
Still have something to ask?
Get help from other members!