Is it possible to get pregnant if your partner manually stimulated you, or you manually stimulated yourself, and there was semen on the hand in question? Is it possible to get pregnant if your partner ejaculated outside of the vaginal opening even though you didn't have vaginal sexual intercourse at all?
These questions have got to be among the most frequently asked on the SteadyHealth community boards, indicating that they are a common concern. The answer to these questions is slightly less straightforward than it may seem.
Is It Possible To Get Pregnant If Your Partner Does Not Ejaculate Inside You?
Some people will tell you that sperm cells die as soon as they come into contact with oxygen and that ejaculation inside the vagina is required to achieve a pregnancy. They'd be wrong — something women who have gotten pregnant after home insemination with fresh semen, which the donor would typically ejaculate into a clean container, can certainly attest to.
While sperm cells can survive for around five days inside the female reproductive tract, they don't last anywhere as long outside of the body, however. Once semen dries out, sperm cells will quickly perish.
A small amount of semen will dry out on a human hand extremely quickly, while ejaculating close to the vaginal opening will provide a slightly more moist environment. In the latter case, it is also more likely that semen can get into the vagina before sperm cells die.
Is it possible to get pregnant if (still moist) semen is present on the hand during "fingering", or if the male partner ejaculates outside of the vaginal opening? Yes. It only takes one sperm cell to fertilize an egg cell, after all. Is it likely? No.
Fertility And The Menstrual Cycle
A woman's ovaries will typically release an egg somewhere between 12 and 16 days before her next period is due. This is the time during which a woman is at her most fertile. Because sperm cells can survive inside a woman's body for around five days, it is also possible to get pregnant after having unprotected sex in the five days before ovulation as well.
If no sperm cells are able to reach the egg during its brief window of viability, however, pregnancy cannot result.
In order to get pregnant after contact with a small amount of likely already dried up semen, that semen doesn't just have to get into the vagina, reach the cervix and then make the journey onwards to the fallopian tubes, in other words — the woman's "fertile window" would also have to be open. Small odds indeed.
Don't Want To Get Pregnant?
Getting pregnant from stray semen on your partner's hand or semen outside the vaginal opening is, as we've seen, pretty unlikely. Because it is not totally impossible, though, couples who would like to engage in these activities should seriously consider an effective birth control method if they do not want to create a pregnancy. The oral contraceptive pill is a good example of a contraceptive method that prevents pregnancy in these cases.
Couples who are not completely sure that they are not going to be exposed to sexually transmitted diseases should, however, use condoms and prevent the discussed scenarios for reasons beyond possible pregnancy.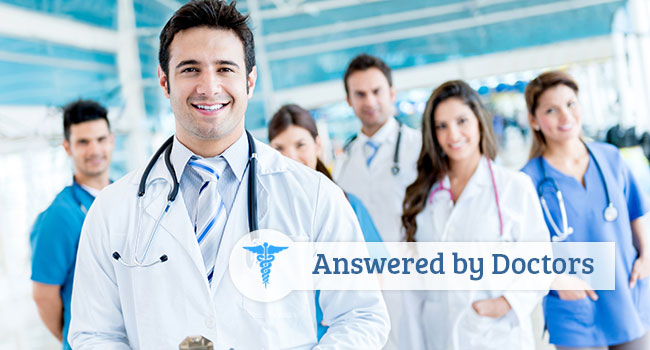 Still have something to ask?
Get help from other members!