Americans of all ages are bombarded with facts about sex, sexual innuendo, and visual images of simulated and actual sex acts in magazines, in films, on television, over the Internet.
Some Experts Believe Porn Can Improve Sexual Relationships
If there is anything that can be said with little fear about mass media culture in the United States, it's that skin is in. It hasn't always been that way. In the 1930's, my own grandmother wrote a "racy" story for the magazine True Story, "The Night He Made Me Do Everything."
It turned out that "everything" was the cooking, the cleaning, the washing, and the ironing—all my Grandma could get past the censors. She did, however, have frank discussions of what would now be considered "everything" with her grandchildren, causing us (as pre-teenagers) to run out of the room covering our ears.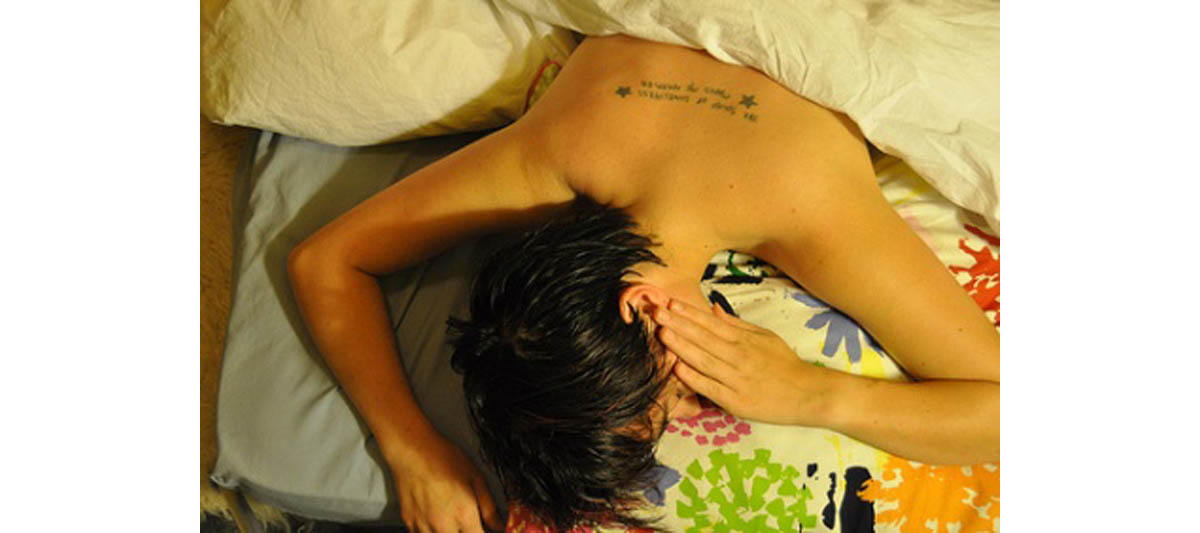 Couples who watch porn together may have a variety of reactions. If watching porn induces guilt, it may actually inhibit the sex life. If watching porn brings up old fears, there can be vaginismus (vaginal spasms) in the female partner or erectile dysfunction in the male partner. But if porn presents a situation the couple can emulate, then pornography may be a stimulus to better lovemaking.[1]

Millions of couples have happy sex lives without ever viewing porn. Some couples, however, can use graphic depictions of sex as a source of ideas for their own lovemaking.
READ Ten Reasons You Are Not Having Sex
How can couples use porn positively in their sexual relationship?
Couples need to be able to communicate explicitly about what they want to try with each other. Even if communication is by mutually understood gestures and facial expressions, it doesn't do any good to gather ideas about sex you can't try—unless the couple prefers to bond over an agreement that there are certain sex acts they do not want to try.
It's usually best that the couple view pornography together. This way there are no grounds for supposing that one party is taking more satisfaction from pornography than from the relationship.
It's never good for one partner to hide an interest in pornography from the other. That does not mean that sharing an interest in pornographic depictions of sex cannot reveal problems in the relationship, but they are more likely to be worked out if viewing activities are fully disclosed.
Whether the "dirty talk" that is common in pornography (so the author is told) would be appropriate for a couple depends on their speech patterns. Some people are turned off by the use of vulgarisms during lovemaking. These couples are probably happier turning off the sound when they watch.
The ideal pornographic movie for a heterosexual couple would include a storyline and references to relationships with faces to the camera in at least some shots, no footage resembling proctological or gynecological exams, and explicit activity which both partners could emulate.
A study at the University of Missouri at St. Louis found that lesbian couples were likely to be interested in depictions of women engaged in intercourse with either other women or with men.[2]
A study at Georgia State University in Atlanta found that gay male couples are more likely to be stimulated by depictions of sex that reinforce their desired sexual roles. Younger gay males are more likely to be interested in depictions of one partner's domination of another, while older gay males are more likely to be interested in depictions of mutuality in sexual intercourse.[3]
The happiest couples are those who have good sex—with or without watching porn.
Porn may reduce pleasure in sexual relationships or enhance it.
But healthy relationships need partners to be honest with each other about their preferences and uses of pornographic images.