As some doctors tell it, practicing medicine in the United States just isn't as profitable as it used to be. To be sure, the cost of medical education is high, and no one is going to earn millions a year as a doctor, but neither is poverty in the picture.
Practicing medicine in the USA just isn't what it used to be, many American doctors complain.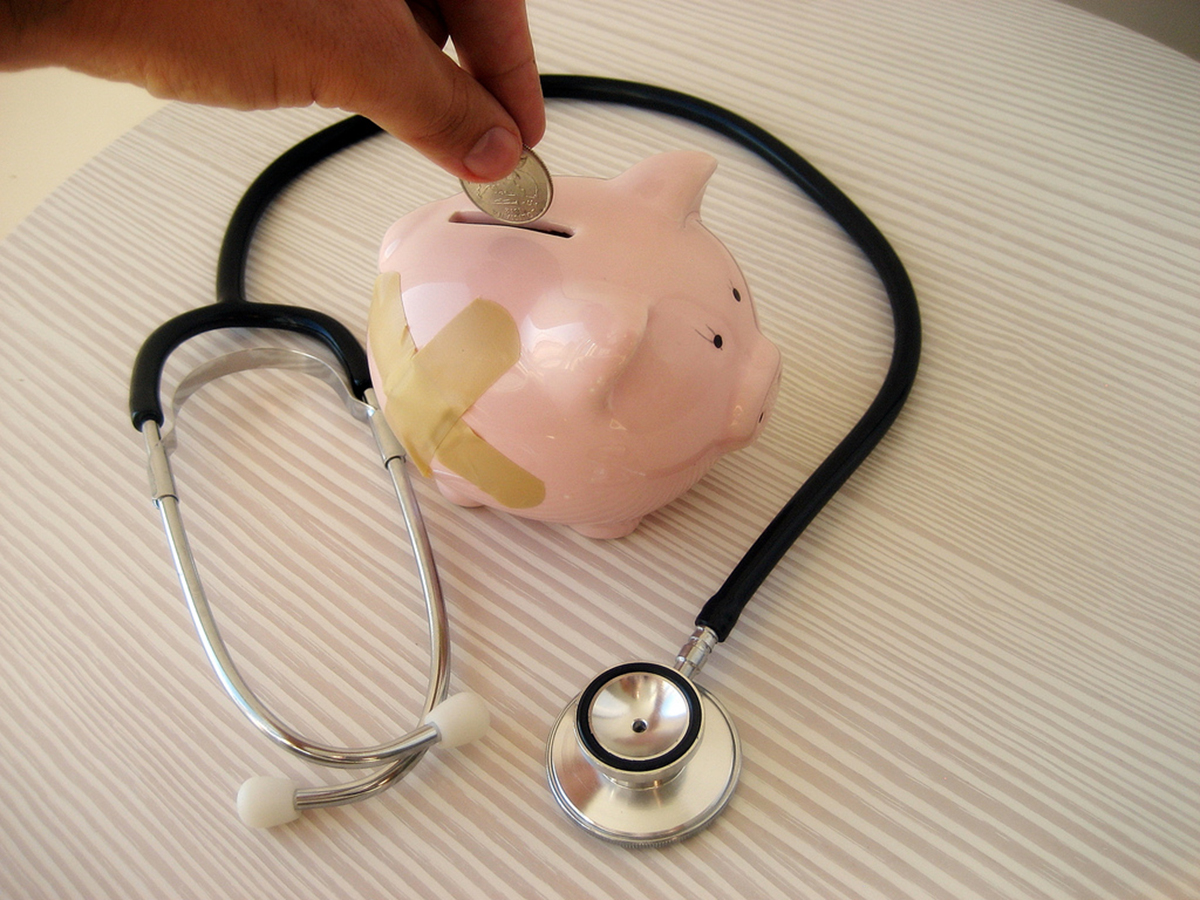 The average doctor's debt for medical school education in the United States is a staggering $166,750, according to an article posted in CBS News Moneywatch. Most American university graduates start earning a full-time salary at the age of 22. A typical doctor in the USA starts earning a full-time salary at the age of 32. 
Most American doctors see two patients per hour, and spend 10 hours a week on paperwork. With hospital duties, doctors work 54 hours a week, according to a study conducted by George Washington University's School of Public Health, the American Association of Medical Colleges and Medscape. Family practitioners take home an average of $185,000 per year. This compares to $173,000 per year in mean compensation for company CEO's, $162,000 per year for dentists, and $129,000 for lawyers in the USA.
Somehow this doesn't seem like impoverishment. Perhaps we are missing an important part of the story of the servitude and impoverishment of the American medical profession. How do American doctors in other specialties fare?
The News About Doctor Pay Isn't As Bad as Some Doctors Tell You
"Last year saw some modest gains for doctors," the 2015 Medscape Physician Compensation Survey summary begins. The Medscape emedicine website surveyed 19,500 doctors in 25 specialties regarding compensation, hours worked, and changes in their practices due to healthcare reform. The previously mentioned data for doctors don't really tell the whole story, it turns out.
For starters, the old estimate that family practitioners take home $185,000 per year turns out to be wrong. In 2014, the figure was $195,000 per year. Specialists earned on average $284,000 per year.
Some specialties were especially well compensated:
Orthopedic surgeons, $421,000 per year.
Cardiologists, $376,000 per year.
Gastroenterologists, $370,000 per year.
Anesthesiologists, $358,000 per year.
The only specialists who earned mean salaries less than $200,000 per year were family medicine doctors, diabetes specialists, endocrinologists, and pediatricians. The lowest paid specialty, pediatrics, brought in $189,000 per year. In addition to fees from seeing patients, many doctors receive fees for other medical activities (overseeing staff, serving as consultants, and so on) of $6,000 to $29,000 per year. Doctors on the East Coast earned $20,000 a year less than doctors in other parts of the country, but even there the mean compensation of all doctors is $254,000 per year. The state with the highest-paid doctors is North Dakota, an average of $330,000 per year, and the state with the lowest paid doctors is the District of Columbia, where the take-home for a physician is just $186,000 per year.
See Also: The Americans Obamacare Forgot
Self-employed primary care physicians earned on $22,000 per year more than primary care physicians who were employed by a practice, and self-employed specialists earned on average $71,000 per year more.
Some Specialists Have Benefited From Obamacare
While some doctors complain bitterly about Obamacare, the fact is, some specialists whose billings are more likely to be covered have enjoyed substantially higher incomes since the beginning of 2014. The compensation of HIV specialists is up 22 percent, and the compensation of emergency room doctors is up nearly 15 percent. Only urologists and rheumatologists earn slightly less since the Affordable Care Act became fully operational, one percent and four percent, respectively, still more than $200,000 per year.
Continue reading after recommendations
Kathy Kristof. $1 million mistake: Becoming a doctor. CBS Moneywatch. 10 September 2013. Carol Peckham. Medscape Physician Compensation Report 2015. 21 April 2015.Photo courtesy of 401(K) 2013 via Flickr: www.flickr.com/photos/68751915@N05/6793817419
Photo courtesy of Zdenko Zivkovic via Flickr: www.flickr.com/photos/zivkovic/7559803292