CPAP devices are hard to tolerate for many people suffering from obstructive sleep apnea. Could special pacemakers be a solution instead?
Obstructive sleep apnea, a condition that affects up to five percent of adult women and seven percent of adult men, occurs when muscles erroneously relaxing in the back of the throat repeatedly block the airway — causing a sufferer to temporarily stop breathing, often many times over during the night.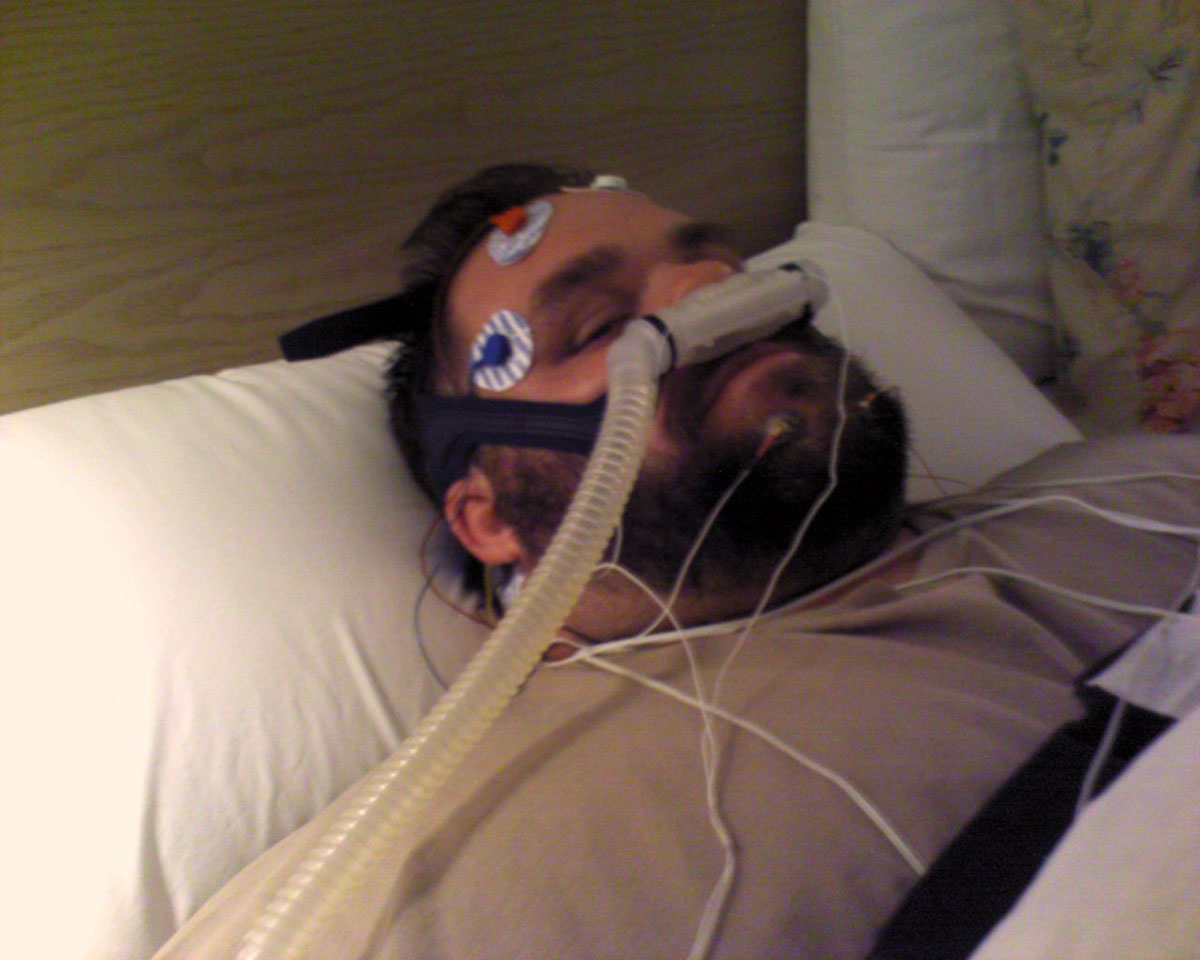 Obstructive sleep apnea interrupts the normal sleep cycle, leading to fatigue during the day, insomnia, and restlessness, as well as headaches, trouble concentrating,  mood swings and even depression, chest pains, a dry mouth, and sometimes hypertension. Not only does obstructive sleep apnea absolutely make life harder, it can also shorten patients' lives.
Considering that a study already found that people suffering from the severest kind of obstructive sleep apnea potentially treble their risk of dying prematurely, especially if their sleep disorder remains untreated, rapid solutions are of utmost importance. The current "gold standard" in sleep apnea treatment, continuous positive airway pressure (CPAP) is hard to tolerate for numerous patients, after all.
Enter the... pacemaker?
Pacemarkers For Sleep Apnea
In a University of Pennsylvania case study conducted between January 2015 and March 2016, a total of 20 "pacemakers", also called "hypoglossal nerve stimulation devices", were implanted into the chests of patients with obstructive sleep apnea.
The devices are made up of three parts:
The "stimulation electrode" that's surgically fixed to a hypoglossal nerve
An breathing-detecting electrode
The electrical, battery-run, component
The patient, using a remote control, can switch the pacemaker on and off. When turned on before sleep, this small pacemaker is able to detect when the patient's breathing pattern starts diverging to the point of stopping, after which can stimulates their tongue's hypoglossal nerve directly. In turn, the blocked airway is enlarged and the patient should be able to breathe.
Does it work, you may wonder? You bet!
A year after the pacemakers were inserted, obstructive breathing incidents had gone down by half, the case study found. All patients saw their apnea-hypopnea index (AHI) go down, their night-time oxygen levels spiked, and the day-time side effects of obstructive sleep apnea were reduced effectively in those with moderate to severe obstructive sleep apnea.
READ Why Specialized Care For Sleep Apnea Is Important
As the current primary treatment for obstructive sleep apnea, CPAP, is hard to tolerate, pacemakers of this kind may in future offer effective solutions to numerous patients suffering from this form of sleep apnea.
Lead author of this study lead author Richard Schwab MD said:
"Considering that sleep apnea can lead to high blood pressure, heart attack, stroke, and other serious health problems, it is critically important that we study devices that may serve as another option instead of CPAP to treat patients with sleep apnea."
Might A Pacemaker For Sleep Apnea Be An Option For You?
The novel hypoglossal nerve stimulation devices are not yet available on to the general population, but this current case study was one step on the way to FDA approval that may one day allow you to benefit from a pacemaker for sleep apnea. Data suggesting that the devices would benefit obese people does not exist yet, and the device is rather costly as well. However, there are hopes that these pacemakers could also serve people with central sleep apnea, the other form of sleep apnea, well.