At 20s they are firm and tight, but as we approach 40s they ... well, they are still beautiful, but not so firm and not so tight.
Besides these two criteriums, women have big problems with their breast size: most of us want to have bigger breast, so most of the time they undergo surgeries in order to achieve most wanted.
In this article we will explore different possibilities and different ways to enhance your breast size. We will ask- do they work, or is surgery your only solution.
Breast Enhancement But No Surgery
Herbal pills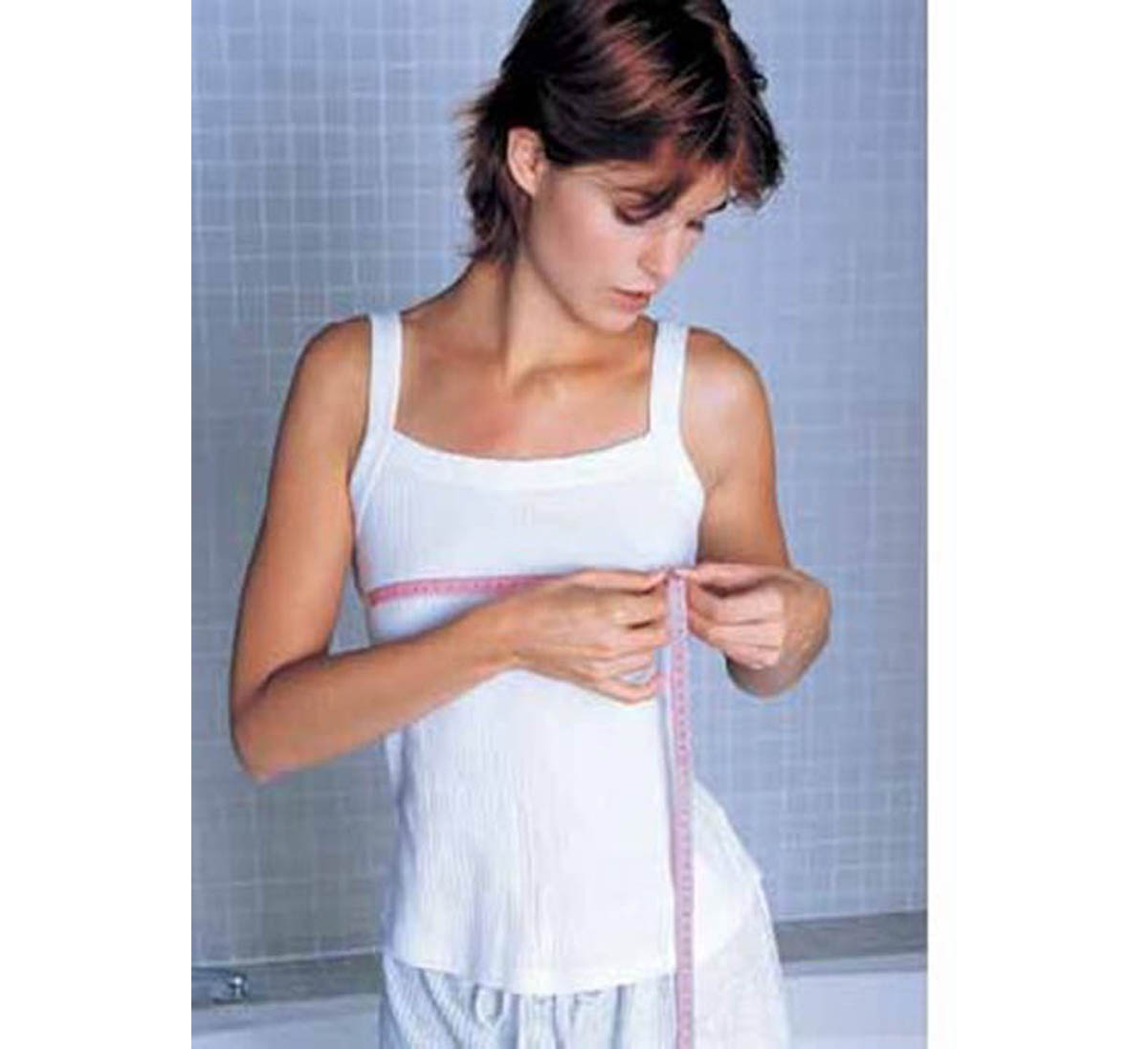 If you're tempted to try them, you could not be jeopardizing your health, but also your finances.
Women try those pills without thinking what consequences they might bring. There are no studies made that confirm the safety of those pills. Most ingredients they contain are natural and most likely nothing drastic will happen to you if you go on them for 2 months, however- there is no evidence about safety of breast enhancement pills. 
But women do not think whether pills are dangerous or not, well at least most women don't- they ask – do they work? And do they?
Hmm... Natural breast enhancement pills could theoretically increase breast size, because most of them contain herbs that contain estrogen, which effects the body by increasing breast size. Before we get periods or during periods, women usually have bigger breasts. This is because estrogen has this effect on body. The same way birth-control pills effect body. However, even if breast size increases with breast enhancement pills, your breast will return back to their natural size as soon as you stop poping pills.
Herbs that supposedly increase breast size are: blessed thistle (used historically by nursing women to increase the flow of milk), dong quai (Chinese herb used primarily to relieve menopausal symptoms like hot flashes, reduce menstrual cramps, etc), fennel seed (used traditionally to increase the flow of breast milk in nursing women, enhance libido, and increase menstrual flow), etc.  Some of these herbs have some instant effect- mostly because they increase estrogen level, but it has not be proven that they also increase breast size.
Is it worth it? Do you actually know a woman that enhanced her breast with herbal pills? I don't.
So, think again! Not only that we are dealing with effectiveness issue, we are also dealing with safety issue. Women, be careful!
Breast Creams
Just like 'all-natural' herbal pills for breast enhancement, there are also breast-enhancing creams available that of course also claim to be all-natural.
Breast enhancement creams also work on the same principle as breast enhancement pills: they contain hormone, called estrogen. But here is a trick, that i should have mentioned previously: as I mentioned above, estrogen can increase breast size (temporarily, but it does), BUT, in order these creams (or in previous case pills) are to be sold without a prescription, they must contain such a very small amount of the hormone estrogen, which is consequently, considering breast enhancement effect, insignificant.
Also, according to FDA web site, creams and lotions advertised as breast enhancers don't work.
Chewing gum
Chewing gum that supposedly enhances breast size is a huge hit in Japan. It is called Bust-Up gum, and if chewed four times a day, it will not only increase your breast size, but will also help improve circulation, reduce stress and fight aging.  
So, how does the gum work? The gum works by releasing compounds contained in an extract from a plant called Pueraria mirifica. Plant was used for thousand years in traditional medicine. As with breast enhancement pills and creams, the plant's underground tubers contain a number of chemicals called phytoestrogens - natural compounds which mimic the effects of the female sex hormone estrogen.
Universities from Thailand carried out some studies and found that Pueraria mirifica therapy was able to enhance breast size by 80%. Further studies were made, and they found that the plant had a beneficial effect on skin and hair, and as founded before – on breasts. Even further studies suggested beneficial effects reducing menopausal symptoms, heart disease symptoms and osteoporosis.   
Suction Systems
If you don't want to undergo surgery procedure, and you have the money and time – suction system could be the solution to your breast enhancement. At least that's what Richard Greco, MD says, the one who published a study on the device in the journal Plastic and Reconstructive Surgery in June 2000.
If you want to go along with the suction system, you'll need 2500 dollars and at least 10 hours daily for minimum 10 weeks. After that period and recommended use, average breast growth is approximately 1 cup size.
Thus, according to studies made and reviews from women that used Brava breast enlargement and shaping system, this method is most appropriate for those who want to enlarge their breasts for one cup and are afraid of surgery.
Read More: Breast implants
So, how does this system actually work?
Brava breast enlargement and shaping system increases and reshapes your breast tissue through a process known as tissue expansion. This process has been used by physicians for over 30 years in various reconstructive procedures. System applies gentle and sustained tension on your breasts, which results in cells replication and production of new breast tissue.
The Brava system consists of two semi-rigid domes with specially engineered silicone gel rims. There is also self-regulating microprocessor that creates and regulates the tension within the domes. The system is held in place by a sports-bra. The domes then gently suction the breasts, creating sustained tension and stimulating tissue growth, which is as said above, not a new idea.
Brava system was clinically tested and was found to be both safe and effective in enlarging breast tissue.
Thus, if you are afraid of the surgery, you have the time and the money- try this suction system. According to medical researches and tests made, you won't be sorry. 
Of course, there are many questions rising with this new miracle 'machine': what about breast cancer? Am I more likely to get breast cancer? According to Brava website, and according to breast cancer experts: No! Brava cannot cause breast cancer. On contrary, using brava system is one of the safest things you can do to your breasts... so claim breast experts.
However, there is one complication that is associated with Brava breast enlargement and shaping system, and it is called skin irritation. Skin irritation occurs where the domes meet the skin. This problem can be resolved if using gentle skin cleanser before wearing Brava.    
System is approved by FDA (as it must be when sold legally). Medical experts report that more than 10.000 women have had results with this product. The only downside, at least by my humble opinion, is discipline or time. Personally I do not have 10 hours daily to go through this. And this is not 10 hours for 1 week- this is 10 hours for 10 weeks. Who has the time? You can save the money- $ 2500 is not such a price, but the time- the time, at least in my case is priceless.