Postpartum weight is a problem for all the women out there that want to keep their body figure after pregnancy.

So, how to lose those extra pounds? Women are often advised that lactation accelerates loss of the excess weight gained during pregnancy, but the evidence underlying this advice is conflicting. How much of a weight gain are we talking about here? The average weight gain during pregnancy is 25 to 35 pounds. During the birth, new moms shed about 12.5 to 14 pounds, leaving about 12 to 21 pounds of excess weight to be lost during the postpartum period. In addition, some mothers may gain an extra 10-12 pounds during pregnancy because of various medical conditions.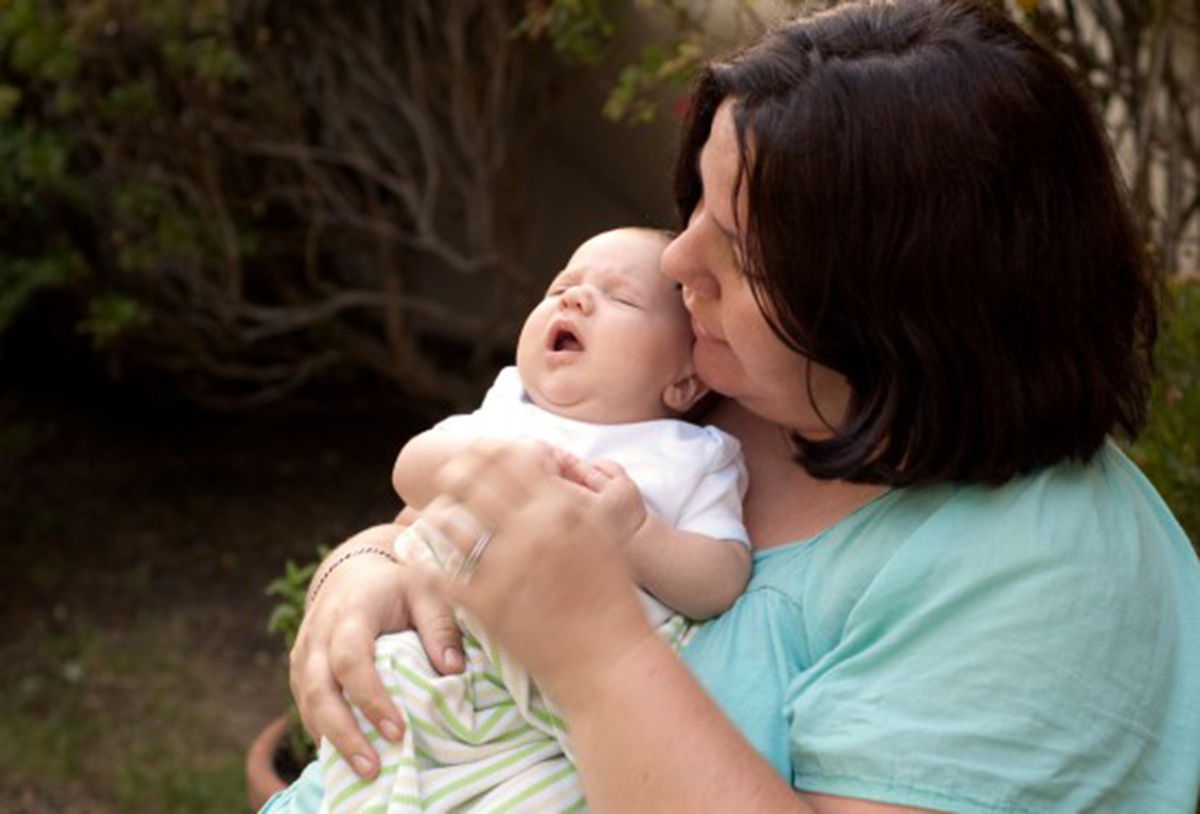 Although this isn't thought of as an important medical problem, it has been established that postpartum weight can cause serious psychological problems in mothers, mostly depression. The question is how to lose these extra pounds in the healthiest possible way?
Gaining weight during pregnancy
Not only is gaining weight during pregnancy recommended, but also necessary. Weight gain is extremely important for a pregnant women and her baby. First of all, every pregnant woman should keep in mind that inside of her there is a new human being growing, and that she is feeding both herself and the baby.
Women who deprive themselves of good nutrition during pregnancy tend to have smaller babies who require more hospital time and have a higher incidence of problems including neonatal death and several other neonatal diseases.
How much gain is normal?
There is only one rule that every woman should keep in mind – Eating for two doesn't mean eating twice as much. In general, pregnant women should not add any more than 200 calories a day to their normal diet.

The expected amount of weight gain is a rather individual issue. In most cases women will notice a slight weight gain in the beginning of pregnancy, usually 6-11 pounds during the first trimester.  Of course, women who have been pregnant before know that the majority of the weight will be spread over the last two trimesters. In most cases the dynamic of this weight gain is about a pound a week, with a little more at the end. 
Where Does the Weight Go?
The table below shows how those extra pounds are spread over different tissues

 
7.5 - 8.5 lbs.
Baby
2 lbs.
Amniotic fluid
1.5 – 2 lbs.
Placenta
1.5 - 2 lbs.
Breast tissue
3 lbs.
Blood volume
2 - 2.5 lbs.
Uterine muscle
4 lbs.
Water
8 lbs.
Maternal stores
Breastfeeding helps weight loss
It is a well known fact that breastfeeding may assist young mothers to lose postpartum weight. This is most efficient during the 12 months after giving birth. The process of breastfeeding releases a number of hormones into a mother's body, which helps the uterus to return to its pre-pregnancy size and shape. Therefore, it is mostly because of reshaping the uterus (which was extremely large at the time of delivery). Of course, a woman can't count only on breastfeeding to lose weight. Young mothers often get careless about their diets and instead of losing weight, they actually gain weight. That's why exercise and diet must become a part of everyday life. Keep in mind that you must not drop below about 1,800 calories per day while breastfeeding. 
Losing weight after pregnancy
The real question is, how does one stay healthy while losing the extra pounds after the delivery? Of course, the first thing that every young mother should keep in mind is that she needs to try to deal with this positively. Your extra pounds didn't show because of bad dieting or poor eating habits, but because of the "higher cause"- your precious baby! Don't try to lose these pounds quickly because it could be dangerous. Losing the weight will take time. In fact, the slower the weight loss, the healthier you will be. So, keep in mind that you are not fighting your bad eating habits but only your metabolism. You must slowly adapt your metabolism to a lower calorie intake, and that is the only healthy way to lose weight. All this, of course, must be combined with the right kind of exercises in order to get the maximum of your diet. Exercises will also help stretch all that extra skin on your belly and make you look fit again.
Exercise Is the Key
The best way to lose weight after pregnancy is by exercising. There are some who claim young mothers need to take care of the baby first, and take care of themselves later, but, there are less and less experts who believe so.
The Benefits of Exercise
Women who begin to exercise right after delivery tend to lose more weight in the first six weeks than mothers who start exercising later on. Unfortunately, most women do not practice exercising so soon after delivery. Only about 35% of women exercise after giving birth.
Physical well-being has a great deal of impact on psychological well-being. Post-partum women are known to be especially vulnerable to depression. Consequently, exercises must be mild and well controlled.

Benefits of exercise:
Exercise does not interfere with your ability to breast-feed.
Exercise assists postpartum weight loss, as previously explained.
Exercise helps minimize the signs of postpartum depression, a special kind of depression that affects young mother just after the delivery.
Exercise helps you to adapt to your new situation, which is often difficult.
 
Finding the time for yourself could be crucial. Set aside a certain time every other day when someone else watches the baby, and use this time to exercise. You shouldn't use this time for sleeping, like most women do, but for mild and regular exercises and body workout. You must be realistic; don't expect miracles to happen after a month or two of exercising.
Read More: How to Lose Fat after Your Baby is Born: 10 Ways to Lose Unwanted Pregnancy Weight
Diet rules for young mothers
As mentioned above, you shouldn't start dieting right after the delivery. Allow yourself 3 months before starting with some kind of weight reducing diet. Allow yourself at least 8 months to regain your pre-pregnancy weight. Try to follow the following rules:
Choose a low fat, healthy eating-plan.
Avoid fast diets that can be easily found on the market.
Get whatever help you can
Involve your partner or join a local support group for young mothers