High cholesterol can cause high blood pressure, and high blood pressure meds can lead to an increase in cholesterol levels.
High blood pressure and high cholesterol are both risk factors for heart disease. Having one of them can be easy to cope with, but when they both occur at the same time, you should consider making serious lifestyle changes, and might also need to take medical treatment for one of them, or perhaps both.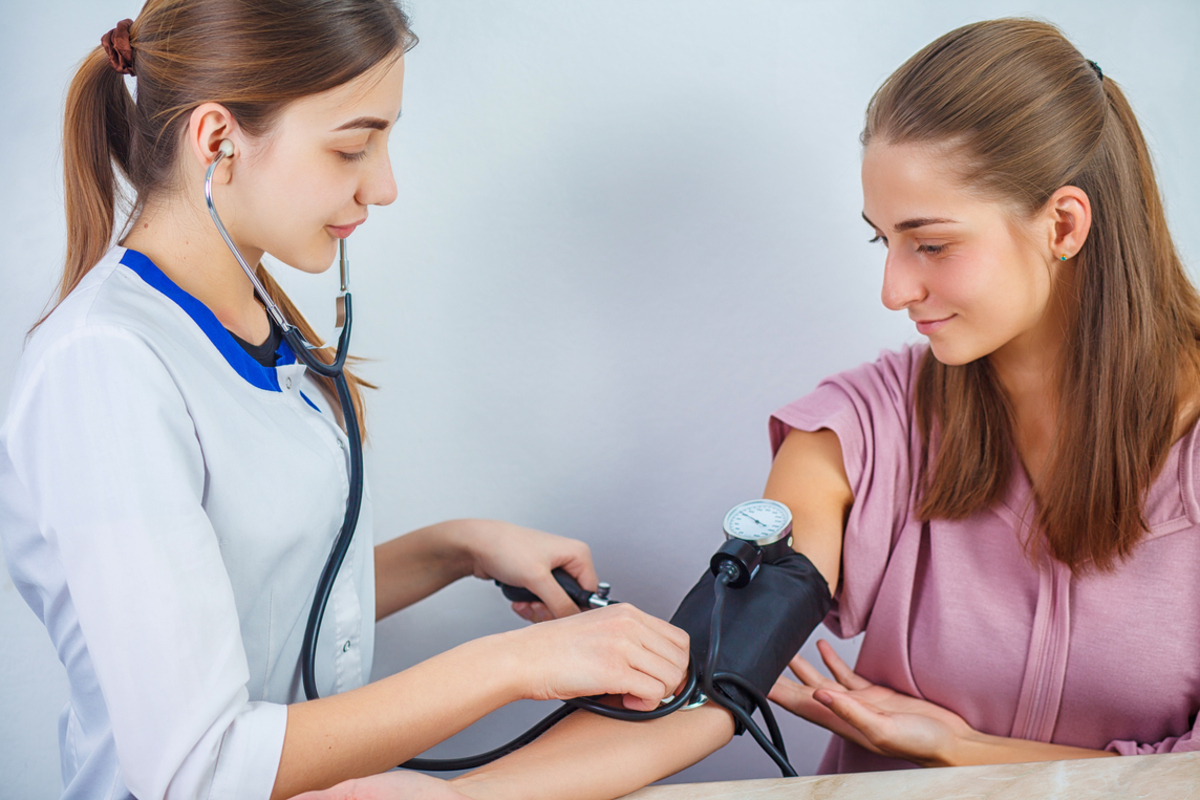 High cholesterol and high blood pressure: What's the link?
Long story short: high cholesterol can be a cause of high blood pressure. However, explaining the link between the two can help you understand exactly what changes can be made in order to prevent having either of them.
People who have been diagnosed with high cholesterol have most likely begun to make the lifestyle changes required to keep it under control, which may or may not include a medical treatment as well. However, this means that you should always keep an eye on your blood pressure levels.
The simplest definition of high blood pressure is the force that your blood exerts against the walls of the vessels. If this force is constantly high, that means you have hypertension, or high blood pressure as it is most commonly referred to.
So, here is how these two medical problems are connected. When you have high cholesterol levels, you have a lot of "bad cholesterol" traveling through the bloodstream. This cholesterol can sometimes get attached to the walls of your arteries, causing them to become narrow and stiff.
In time, this entire process can lead to lump formation on the inner lining of the arteries. Even if it doesn't, there is still the problem of narrow arteries. As this happens, your blood circulation is restricted, meaning that the same amount of blood that your organs need to stay healthy will have to find its way through a narrower path.
Naturally, the blood exerts more force inside the arteries, to make its way to its destination. So, having high cholesterol levels is a risk factor for developing hypertension.
Thankfully, both high cholesterol and hypertension are quite easy to diagnose when you perform the required tests. Cholesterol levels are usually measured by doing a lipid profile, while blood pressure is something that you can learn to monitor yourself, at home. Keeping an eye on the number can save you a lot of headaches in the long run, and might even keep you safe from heart disease.
The 'joint effort': How cholesterol and hypertension work together to damage your arteries
High cholesterol and high blood pressure work together to damage your arteries. When blood pushes itself against the walls of your arteries and vessels, it can cause a rupture in the inner lining. This rupture is the perfect spot for cholesterol to start building up and forming plaques.
As plaque and potential blood clots start appearing, your heart has to pump blood at an accelerated rate, putting a lot of strain on its muscle. What this basically means is that high cholesterol and high blood pressure are teaming up together to damage your heart.
Blood pressure medication and cholesterol
But it isn't just high cholesterol that causes high blood pressure. It's also blood pressure medication that can take a toll on your cholesterol levels. Certain types of blood pressure lowering meds can interact with cholesterol levels and cause them to rise. Examples are diuretics, particularly hydrochlorothiazide. Higher doses of these drugs can cause an increase in LDL levels and triglycerides.
If you are taking a long-term treatment with diuretics, you should know that LDL and triglyceride levels typically return to normal about one year into taking this treatment. And even if they wouldn't, doctors would still prescribe these diuretics because the positive impact they have on lowering blood pressure outweighs the disadvantage of a slight raise in cholesterol levels. 
Beta blockers are also linked to an increase in cholesterol levels, but newer drugs belonging to this class are less likely to produce this effect. Just to be safe, doctors will typically avoid prescribing old beta blockers because of this effect they have on cholesterol, and opt for newer drugs. Even so, old beta blockers have proven to be extremely efficient in preventing heart failure, so doctors that do prescribe them will do so because, once again, the pros outweigh the cons.
What research says
For almost two decades, researchers have closely studies the connections between high blood pressure and high cholesterol. A study conducted back in 2002 revealed the impact that blood pressure can have on patients with different cholesterol levels.
The results of the study showed that people with high cholesterol levels had elevated blood pressure when exercising, compared to those with lower cholesterol levels. Researchers concluded that even slightly raised cholesterol can have a negative impact on a person's blood pressure. The study also showed that cholesterol have an impact on how the blood vessels contract and release, therefore suggesting that blood pressure is modified in order for blood to circulate through them.
In 2005, another study was conducted to see if high cholesterol can eventually leads to high blood pressure. This huge study followed more than 3,000 men with high cholesterol levels over a period of 14 years. By the end of the study, more than 1,000 of them ended up having high blood pressure. To be more precise, 23 percent of the men participating in the study who had high cholesterol were at a higher risk of developing hypertension.
Conclusion
Needless to say, the best thing to do would be to avoid any of these two problems, as they are so closely linked to one another, having any of them could lead to problems with the other. High cholesterol can cause high blood pressure, and high blood pressure meds can lead to an increase in cholesterol levels. The best place to start is to adopt a lifestyle that prevents either of these problems. High cholesterol and high blood pressure are often triggered by very similar things, such as alcohol, smoking, bad eating habits, and the lack of exercise.