Focusing on prevention, rather than treatment, naturopathic medicine seeks to stimulate the body's ability to heal itself with a minimum of pharmaceutical support. Naturopathic medicine is about more than just changing lab results or suppressing symptoms.
What is  naturopathic medicine aka naturopathy? 
Naturopathic medicine, also known as naturopathy, is a uniquely comprehensive approach to treating illness and improving health. Focusing on prevention, rather than treatment, naturopathic medicine seeks to stimulate the body's ability to heal itself with a minimum of pharmaceutical support.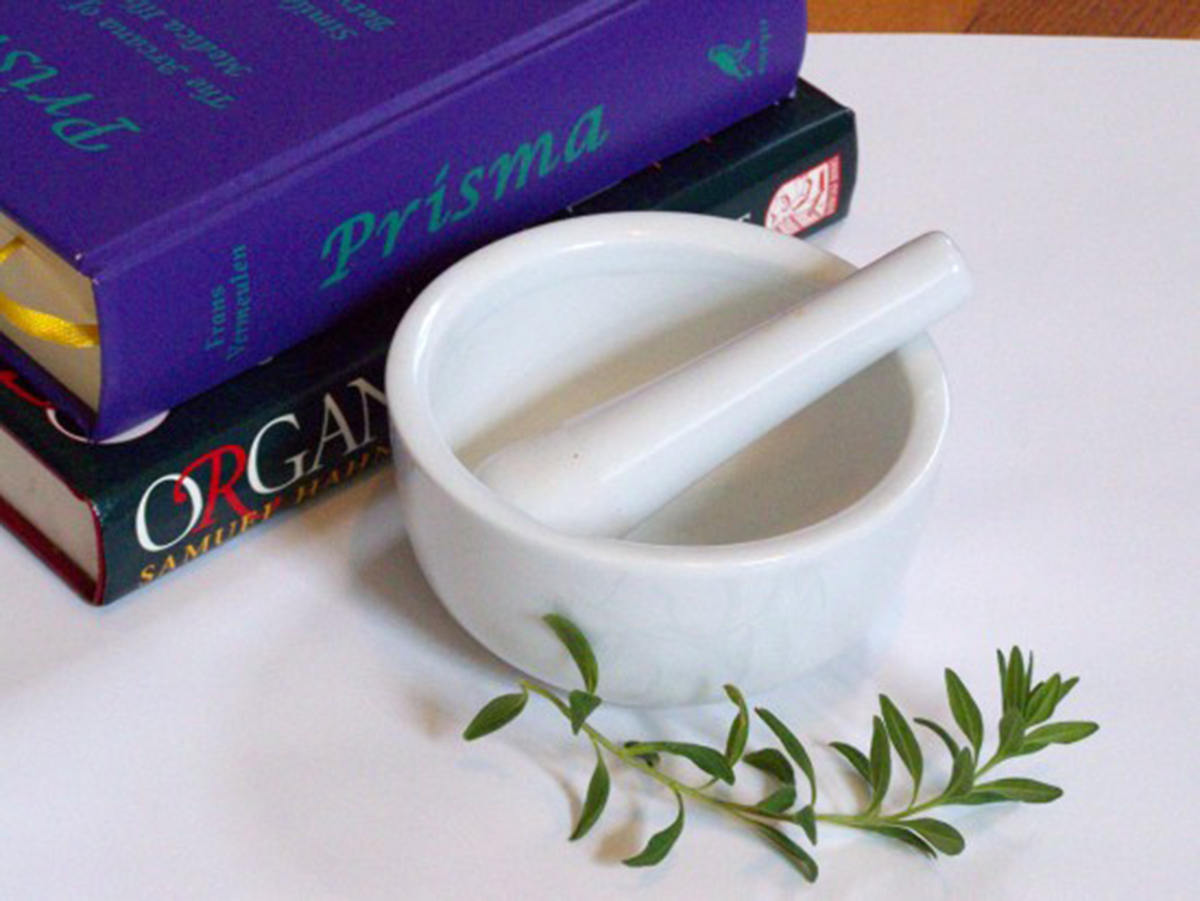 Naturopathic medicine is about more than just changing lab results or suppressing symptoms. Doctors of naturopathy universally seek to see their patients as whole persons. Not just physical symptoms, but also the mental, emotional, and spiritual dimensions are taken into account as the naturopathy develops a treatment plan for the patient.

It is not unusual for a naturopath to see only four to eight patients a day. That is because naturopathic doctors spend a great deal of time getting to know all about their patients so they can prescribe the smallest changes needed to change health conditions for the better. Homeopathy, one of the modes of treatment used by many naturopaths, requires prescribing not on the basis of disease but on the basis of comprehensive understanding of the patient as a human being-five minutes and a questionnaire can never give the naturopath enough information.

Almost all ND's (doctors of naturopathy) use some combination of these six therapies:
Acupuncture and Traditional Chinese Medicine
Clinical nutrition
Health counseling
Herbal medicine
Homeopathy
Physical medicine (massage and physical therapy)

The goal of every naturopathic doctor is to be able to treat any condition in any patient of any age. Naturopaths see patients for colds and flu, anxiety and depression, high blood pressure and high cholesterol, menopause, PMS, prostate problems, erectile dysfunction, allergies, and weight loss among just a few health problems treated with a naturopathic approach.

Here are some important considerations for choosing the right naturopath for your health needs.


Is your naturopath really a naturopath?
In the United Kingdom, Australia, many US states, and many Canadian provinces, anyone can call himself a Doctor of Natural Medicine regardless of training or education. Many Americans and Australians would be surprised to learn that the right to deal with health issues "naturally" is considered a basic freedom across their countries. Only naturopaths who complete formal education in naturopathic medicine and who are licensed by their state or province, however, are exempt from certain kinds of liability in courts of law.



Does your naturopath sell supplements?
Once in a great while, even naturopathy has a few unscrupulous practitioners. To get rid of excess inventory, for example, the rare unprincipled naturopathic doctor might recommend that a patient buy a supplement not really required for any health condition-other than the condition of the practitioner's bank account.

To avoid even the appearance of a conflict of interest, many naturopaths do not sell the supplements they recommend. If you live in a small, isolated town, of course, your naturopath may sell supplements to you directly so that you do not have to order them online or travel a long distance to buy them.

Sometimes naturopathic physicians work with pharmacists who run a retail supplement business in the same building as the doctor's offices. Regard these operations with caution.


Is my naturopath a real doctor? Are naturopathic services legal?
Many MDs (doctors of medicine) and DOs (doctors of osteopathy) take additional training so they can call themselves naturopaths. This is especially common in states where insurance companies do not pay for naturopathic services. In these states, naturopathy is a cash-only business, and doctors become naturopaths to avoid insurance hassles.

In 15 states in the United States, naturopathy is considered a form of medicine. Naturopaths go to accredited schools and get a state license to practice in Alaska, California, Arizona, Connecticut, the District of Columbia, Idaho, Hawaii, Kansas, Maine, Minnesota, Montana, New Hampshire, Oregon, Puerto Rico, the US Virgin Islands, Utah (the only state to require a residency before getting a license to practice), Washington, and Vermont. Some naturopaths retain licenses in Florida and Virginia, although new practitioners are not being licensed in these two states.

Naturopaths are licensed to prescribe medications in Arizona, California, the District of Columbia, Kansas, Hawaii, Idaho, Maine, New Hampshire, Montana, Oregon, Vermont, Utah, and Washington, and they can perform minor surgery in Arizona, District of Columbia, Idaho, Kansas, Maine, Montana, Oregon, Utah, Vermont, and Washington. In South Carolina and Tennessee, however, naturopathic medicine is against the law.

In Canada, the provinces of British Columbia, Ontario, Nova Scotia, Manitoba, and Saskatchewan license naturopathic doctors. In British Columbia, naturopathic doctors are allowed to prescribe drugs and also to do minor surgery.

In Australia, there is no government licensing of naturopaths, but practitioners of naturopathic medicine join a professional association. Your naturopath should be able to explain his or her licensure before your first visit.

In the UK, the General Council and Register of Naturopaths recognizes doctors trained at The College of Osteopaths Educational Trust and also at the University of Westminster School of Integrated Health. In the UK, naturopathic doctors are also accredited by the Association of Naturopathic Practitioners and The British Naturopathic Association.
Read More: Homeopathy
What education should I expect for my naturopath?
Generally speaking, for any naturopath, school in a brick and mortar institution is a necessity. Online naturopathic degrees offered by unlicensed schools of naturopathic medicine cannot help practitioners develop the professional skills they need for practice in modern naturopathic clinics. However, many individuals with online credentials offer superb advice about nutritional supplements. Just do not let them do surgery!

Almost all patients of any naturopathic doctor have a favorable opinion of their experiences. Naturopathic doctors take a great deal of time to get to know the motivations and concerns of their patients, both as a means of choosing recommendations the patient will actually follow, and as a means of understanding the root causes of health symptoms.

A naturopathic doctor is likely to be fully informed of all possible uses of nutrition, exercise, physical therapy and massage, nutritional supplementation, Traditional Chinese Medicine, and herbs. A formally trained naturopathic doctor will have no difficulty communicating with MDs and ODs about the implications, risks, and usefulness of the natural methods recommended for your health. By working with a tor on prevention and a conventional doctor for treatment of disease, you have the best chance for living happy, healthy, and disease-free with a minimum of pain at a minimum cost.
Kennedy DA, Hart J, Seely D. Cost effectiveness of natural health products: a systematic review of randomized clinical trials. Evid Based Complement Alternat Med. 2009 Sep.6(3):297-304. Epub 2007 Dec 5.
O'Connor AM, Bennett CL, Stacey D, Barry M, Col NF, Eden KB, Entwistle VA, Fiset V, Holmes-Rovner M, Khangura S, Llewellyn-Thomas H, Rovner D. Decision aids for people facing health treatment or screening decisions. Cochrane Database Syst Rev. 2009 Jul 8.(3):CD001431.
Photo courtesy of Oonagh Taeger by Flickr : www.flickr.com/photos/40853856@N03/3940580365/