By now, if you have been trying to sign up for Obamacare, you have probably endured hours or even days of frustration. But there are alternative ways to enroll in healthcare plans while the website isn't working.
If you are one of tens of millions of Americans who couldn't get past the landing page of healthcare.gov, and then couldn't get to the enrollment page, and still can't enter your information, don't give up quite yet.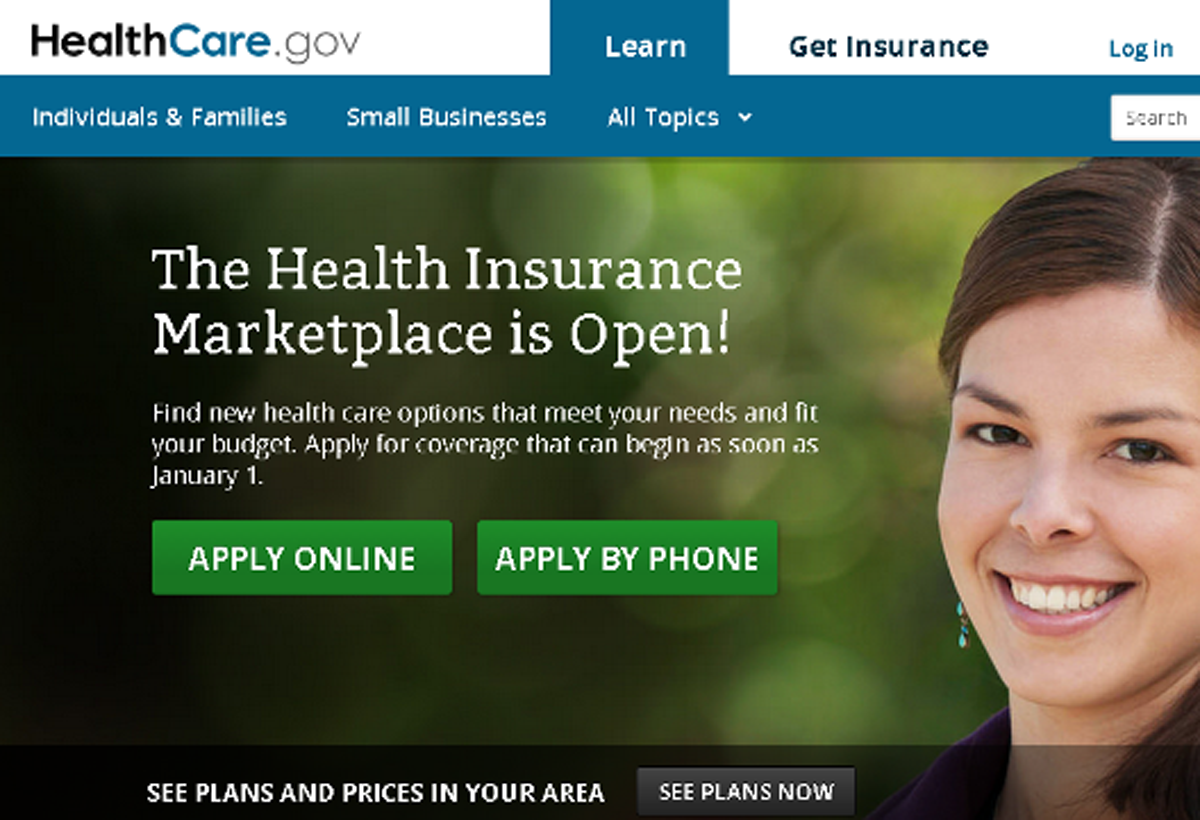 There are other ways to sign up for coverage under the Affordable Care Act besides signing up online. Here are six hacks for Obamacare website glitches. Links for other websites -- which were actually working at the time this article was being written -- are listed in order below this article.
1. See a navigator in person.
The healthcare reform law created positions for workers called navigators whose job it is to help people get enrolled for healthcare insurance. These workers specifically help people who are eligible for financial assistance with premiums (single people earning under about $45,000 a year and families of four earning under about $91,000 a year), people who are eligible for Medicaid, and people whose families include children eligible for the Children's Health Insurance Program. The link at the end of this article will take you to a healthcare.gov page that is actually working for more information on how to see navigators in your community.
2. Sign up with your state exchange.
If you live in  California, Connecticut, Colorado, the District of Columbia, Hawaii, Kentucky, Maryland, Massachusetts, Minnesota, Nevada, New York, Oregon, Rhode Island, Vermont, or Washington state, you don't have to use the non-functioning federal website. You apply directly with your state office. (New Mexico will have its own website up and running next year, possibly before the end of the enrollment period.) To help you get to the right site, links to state sites are posted below. All of the state websites except Washington's were working at the time this article was written.
3. Sign up by phone.
Operators can given you information about the Affordable Care Act and also take your application by phone. Call (800) 318-2596.
4. Send in an application by snail mail.
You can download either a short-form or long-form application for coverage. The links to the download site for the short form is listed immediately below the state exchange information below. Unfortunately, the government website for the long-form application was not working at the time this article was written.
Be aware, however, that if you live in one of the states that has rejected Medicaid expansion, and:
(1) Last year your income was too low to qualify for subsidies but too high to qualify for Medicaid and
(2) This year or next year you will be earning more so you could qualify for subsidized insurance
you should not submit the short-form application. Your application will be rejected because it does not give the exchange a way to put you in the "subsidized" category and your state won't let you take advantage of federal benefits.
5. Apply at a state Medicaid office.
If you have a very low income, and you live in a state that has accepted Medicaid expansion (which generally also has its own healthcare exchange), your local Medicaid office can help you apply for the new insurance. Generally, you must accept coverage through the new exchanges to get your healthcare paid for in 2014. 
6. Apply through a health insurance company.
This option will work for higher-income families that don't expect or want help with paying their monthly premiums. If you want premium assistance, you must go through the federal income verification process first. Be aware that health insurance companies also sell plans that are outside of Obamacare and may cost much more.
American Enterprise Institute. To sign up for Obamacare, start filling out the forms now (and hire a good accountant). http://www.aei.org/article/health/healthcare-reform/ppaca/to-sign-up-for-obamacare-start-filling-out-the-forms-now-and-hire-a-good-accountant/. 3 April 2013. Accessed 18 October 2013.Photo by SteadyHealth