Cystic fibrosis is an uncommon inherited condition that affects the cells involved in producing mucus, digestive juices, and sweat. It is a life-threatening disease that results in severe damage to the lungs and digestive tract.
While your mucus glands and sweat glands normally produce secretions to keep your tissues and organs moist, those affected by cystic fibrosis produce secretions that become very thick and sticky. The thick secretions end up plugging the ducts, tubes, and passageways in the lungs and the pancreas, causing serious complications.
Although the disorder used to be associated with children who frequently did not live long enough to finish grade school, it is now being diagnosed more frequently in adults. Recent improvements in medical screening and treatment have also led to most patients living into their 20s or 30s, although only about five percent reach their forties.
Signs And Symptoms
Signs and symptoms in adults may begin during adolescence and the manifestations may vary depending on the severity of the disease. These include:
Persistent cough with thick sputum, which may be initially diagnosed as chronic obstructive pulmonary disease.
Wheezing, which is sometimes mistaken for asthma.
Breathlessness.
A reduced ability to exercise.
Frequent lung infections.
Recurrent sinusitis.
Stuffy nose.
Salty sweat.
Greasy, foul-smelling stools.
Poor weight gain.
Severe constipation.
Recurrent pancreatitis.
Diagnosis
Screening for cystic fibrosis in children consists of doing a sweat test and genetic testing to identify specific defects on the gene responsible for the disease. Adults who were not screened in childhood also undergo these tests if they experience recurring bouts of chronic sinusitis, nasal polyps, lung infections, bronchiectasis, pancreatitis, or male infertility. In addition, their doctors may also request regular monitoring of lung function tests, imaging tests, and organ function tests if the diagnosis is confirmed.
Treatment
There is no cure for cystic fibrosis, but aggressive treatment can help manage symptoms and reduce complications.
Many adolescents are able to go to school and adults are able to work with a better quality of life compared to patients who lived in previous decades. It is therefore important to get an early diagnosis so that proper care and treatment can be done to reduce complications. The goals of treatment are to prevent and control lung infections, loosen and remove mucus from the lungs, prevent and treat intestinal blockage, and to provide adequate nutrition.
Treatments consist of:
1. Medications such as:
Antibiotics for lung infections
Drugs to make the mucus thinner and easy to cough up
Bronchodilators to relax the muscles around the airways
Pancreatic enzymes to improve digestion and absorption of nutrients
2. Chest physical therapy. This helps loosen thick mucus in the lungs to make it easier to cough up. It may be done by using the cupped hand to clap the chest or by using mechanical devices.
3. Pulmonary rehabilitation. A long-term outpatient program may be recommended to improve lung function and well-being. It may include exercise training, breathing strategies, nutritional counseling, psychological counseling, group support, and energy-conserving techniques.
4. Surgical procedures. These and other procedures may be needed to manage complications.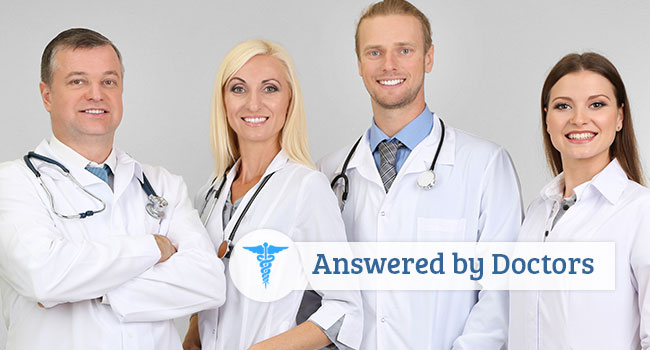 NBC News. Aging of Cystic Fibrosis: More Adults Diagnosed http://www.nbcnews.com/id/37834646/ns/health-health_care/t/aging-cystic-fibrosis-more-adults-diagnosed/#.VPcIq44XV3s
Mayo Clinic. Cystic Fibrosis. http://www.mayoclinic.org/diseases-conditions/cystic-fibrosis/basics/symptoms/CON-20013731
Medscape. Manifestations of Cystic Fibrosis Diagnosed in Adulthood. http://www.medscape.org/viewarticle/528990
Still have something to ask?
Get help from other members!