Between 1996 and 2008, Cesarean birth delivery rates reached an all time high in the US. According to the Centers for Disease Control and Prevention 53% of infants born are now delivered by C-section and six states saw more than a 70% increase.
What is a Cesarean Section Delivery?
The five highest states for Cesarean section delivery are West Virginia, Florida, New Jersey, Louisiana and Mississippi. The increase in C-section delivery is thought to be attributed to factors such as advanced maternal age, fear of litigation on the part of a physician and changes in the way obstetricians deliver babies.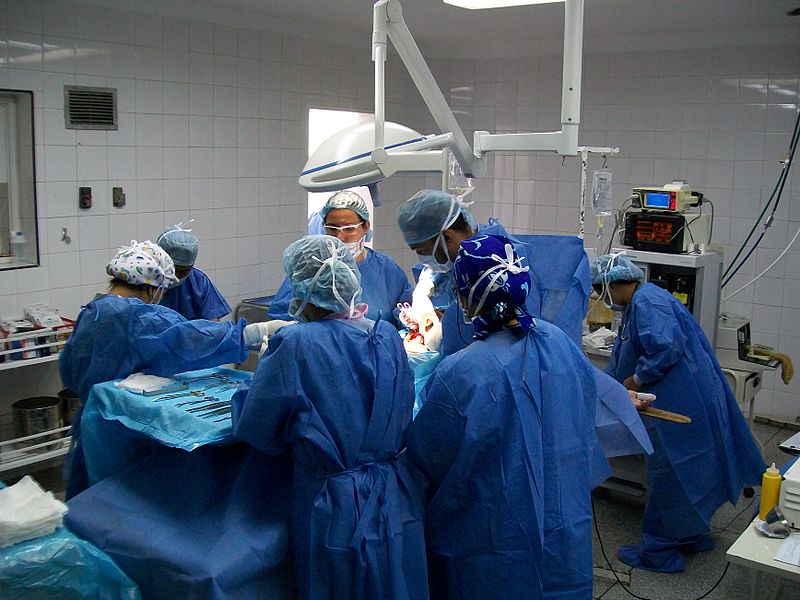 A Cesarean section or C-section as it is commonly known is an alternative surgical delivery for a woman that cannot deliver a baby vaginally. The procedure involves making a surgical cut through the abdomen and uterus and the baby is brought out through the incision. The cut made is typically a "bikini" cut which goes back and forth rather than up and down, the reason being is the incision will heal better and prevent less a chance of rupture in the future if the incision were vertical.

A C-section is normally used when it is believed a vaginal delivery would be a danger to the health of the mother or child. However, recently, the procedure has been done because of a decision made by the physician or mother-to-be. A C-section can be performed using either general or spinal anesthesia and recovery time is approximately 6-8 weeks for most women during which time sexual intercourse, heavy lifting, overexertion, stair climbing and driving should be avoided or limited.

Possible Complications during a Cesarean Section
Though a Cesarean section is the second most common surgical procedure in the country, which means it is not without complications. There are certain Cesarean delivery risk factors which a woman needs to be aware of prior to having the surgery done as it can impact her decision if it is being done electively. Minor complications during the operation can include the following:
Heavy bleeding
Uterine rupture (usually after multiple c-sections)
Infection
Blood clots
Nerve injury
Bladder injury
Organ injury
Anesthesia reaction (allergy)
Anesthesia failure which means a woman might feel some pain during the procedure
Respiratory depression if placed under general anesthesia
Heart arrhythmia
Stroke
Blood vessel injury
Damage to the intestines such as perforation or a hole in the lining or a burn injury
Hypertension complications
Wound breakdown
Lung or heart failure
Other complications can occur to the fetus which can include:
Fractures to long bones or the skull
Scratches, scrapes and cuts
Serious nerve or brain damage

Possible complications during a Cesarean section delivery can be many or few and will have a direct impact on the health of the mother and infant. A woman should always discuss these possible complications with a physician and if possible, a vaginal delivery is much safer on the mother and child unless in case of medical emergency.

Possible Complications after a Cesarean Section
Though a standard surgical procedure, a c-section is still a major operation and aside from the complications which can occur during the surgery, there are also things that can go wrong during the recuperation period. Possible complications from a Cesarean section can include any or all of the following:
Infections in the mother or infant
Separation of the scar on the uterus from a previous c-section
Hemorrhoids
Constipation
Minor bleeding
Urinary tract infection
An allergic skin reaction
Abnormal or painful scar tissue
Ileus (temporary cessation of bowel function)
If any of the above mentioned complications occur after a Cesarean section, it is something not to be ignored. A woman should never delay seeking medical attention if any complications or problems are experienced after a c-section, it could result in something more serious if not addressed.

Risk Factors of Cesarean Section Delivery
Although Cesarean delivery risk factor problems can exist, these are uncommon if the health of the woman is good. However, a woman will have a higher chance of developing c-section complications if any of the following exist prior to delivery:
Hepatitis
Sexually transmitted diseases
Seizure disorders
Diabetes
Heart, lung or kidney disease
Obesity
Alcohol use
Tobacco use
Illicit drug abuse

The best thing a woman can do before becoming pregnant is to get her body ready to have a baby. Complications during c-section delivery are not necessarily normal, but if a woman is not in the best of health it can make it more likely to happen. When the risk factors of a c-section are discussed between patient and physician, a woman can prepare herself for what lies ahead and take the necessary precautions should anything arise.

Read More: Medical Indications For Planned And Emergency Cesarean Sections
Cesarean Delivery Awareness Month
Every year, the month of April is Cesarean Awareness Month which is a campaign sponsored by the International Cesarean Awareness Network. The month is used to highlight and raise awareness for pregnant women and mothers, and includes women everywhere. The risks of a c-section are not only shared by the women that have had the operation, but also by female society as a collective. By providing access to information, reaching out to the public and highlighting the pros and cons of the surgery, it is hoped to show women support and education improves knowledge. C-section rates in America raise each year and currently are at an all time high, the more a woman learns about delivery, the more active she is in her healthcare choices, the better the outcome will be for herself and her baby.

Overview
With the skyrocketing rates of Cesarean section births in the country, a woman needs to be informed about what to expect. Though most will want to avoid having a c-section, there are also women that elect to have the surgery done in lieu of a vaginal birth. By making an informed choice and having a thoughtful birthing plan and making her wishes known, a woman can make the decisions which will work best for her and have the type of childbirth experience she has always wanted.
www.nlm.nih.gov/medlineplus/news/fullstory_96745.html
en.wikipedia.org/wiki/Caesarean_section
pregnancy.emedtv.com/cesarean-section/cesarean-complications.html
pregnancy.emedtv.com/cesarean-section/cesarean-complications-p2.html
pregnancy.about.com/b/2010/04/05/cesarean-awareness-month.htm