Cesarean section rates in America have been steadily rising for decades now.
And, although professional organizations such as the American College of Obstetricians and Gynecologists urges hospitals to offer the option of vaginal birth after c-section (or "trial of labor") to most women who have had a c-section, the reality is often different. Finding a VBAC provider can be a challenge. This, and the general appeal of giving birth at home, leads some women who have previously had a c-section to consider a homebirth. Is that safe?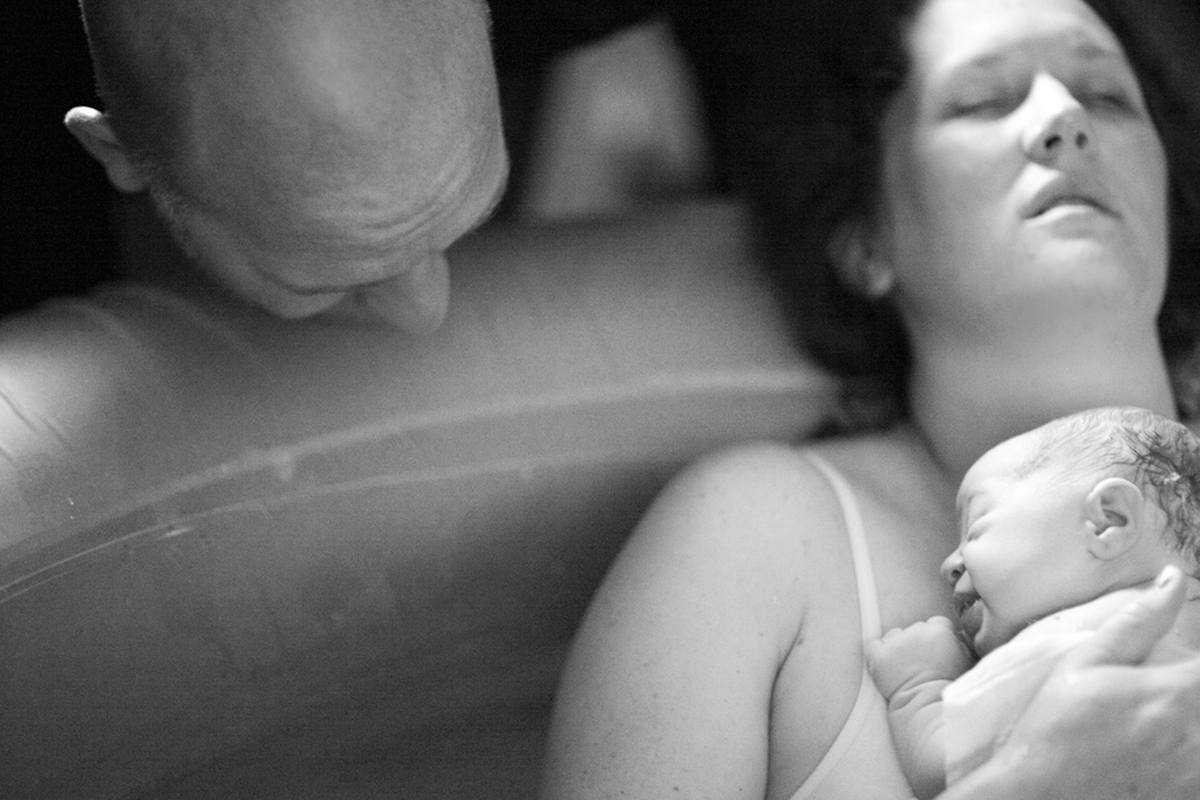 Here is, among other things, what the ACOG says about vaginal births after c-sections:
In addition to providing an option for those who want the experience of a vaginal birth, VBAC has several potential health advantages for women. Women who achieve VBAC avoid major abdominal surgery, resulting in lower rates of hemorrhage, infection, and a shorter recovery period compared with elective repeat cesarean delivery. Additionally, for those considering larger families, VBAC may avoid potential future maternal consequences of multiple cesarean deliveries such as hysterectomy, bowel or bladder injury, transfusion, infection, and abnormal placentation such as placenta previa and placenta accreta.
In other words, the professional organization of OBGYNs in the United States recognizes something that many maternity wards don't: c-sections can sometimes be riskier than vaginal deliveries. Although a VBAC also carries risks risks that are higher than those of a regular vaginal birth c-sections remain major abdominal surgery, and their potential complications should be taken into consideration. In addition to reducing medical risks in some cases, many women who have previously had a cesarean simply desire to have a vaginal birth with subsequent babies. The ACOG, in the same document on VBACs, acknowledges patient autonomy and individualized decision making. It is, however, no secret that many hospitals are very conservative about offering VBACs. So, is homebirth the answer? It is true that many midwives feel comfortable presiding over a vaginal birth after cesarean, where hospital policy makes that option difficult to access. If you have your heart set on a VBAC and want to avoid the medical risks of a repeat c-section, giving birth at home can certainly be appealing. Is it safe, though? This is an assessment that every pregnant woman will have to make individually. But with the disclosure that I have actually had two homebirths myself and am not generally anti-homebirth at all here are my thoughts on the factors women who want a HBAC (homebirth after c-section) should examine:
While some studies show homebirth to be as safe as hospital birth for low-risk women, others show homebirth to consistently triple neonatal mortality rates. Read those studies for yourself before deciding about homebirth in general (and not just the abstracts!).
VBAC may have several distinct medical advantages over a repeat c-section, but complications do occur in some cases. The main risk is uterine rupture, something you will not want happening to you at home... unless you live right next to a hospital, perhaps.
How qualified is your midwife to handle complications? Arguably, a homebirth midwife's main duty is watching out for warning signals that it is time to transfer to a hospital. Of course, even lay midwives are "qualified" to oversee an uncomplicated delivery where nothing goes wrong. Heck, if your delivery is straightforward, you could even do it all by yourself! Unfortunately, you will not know in advance whether your birth will have complications or not. Probe your midwife on her experience before choosing a HBAC.
The risk of uterine rupture depends on the type of incision and sutured you previously received. Check this information.
How long would a transfer to the hospital take, and how long would it take from the diagnosis of problems like uterine rupture (at home) to c-section?
READ How To Choose A Homebirth Midwife
Note, I am not saying no woman should have a HBAC. Homebirth after c-section may, depending on your individual circumstances, be the right choice for you. But there are risks, and being fully aware of them is necessary.