Liraglutide, a drug that helps lower blood sugar levels, has been approved for use for the treatment of obesity. The once-daily injectable drug is available at a higher dose, with the name Saxenda, which is distinct from the antidiabetic drug Victoza.
Obesity and diabetes are chronic medical conditions that pose a serious threat to one's health. According to the latest National Diabetes Statistics Report released in 2014, about 29 million Americans (more than 9% of the population) have diabetes. While most (21M) of these people have been diagnosed with the disease, some (8M) remain undiagnosed. Furthermore, diabetes remains to be the 7th leading cause of death in the United States.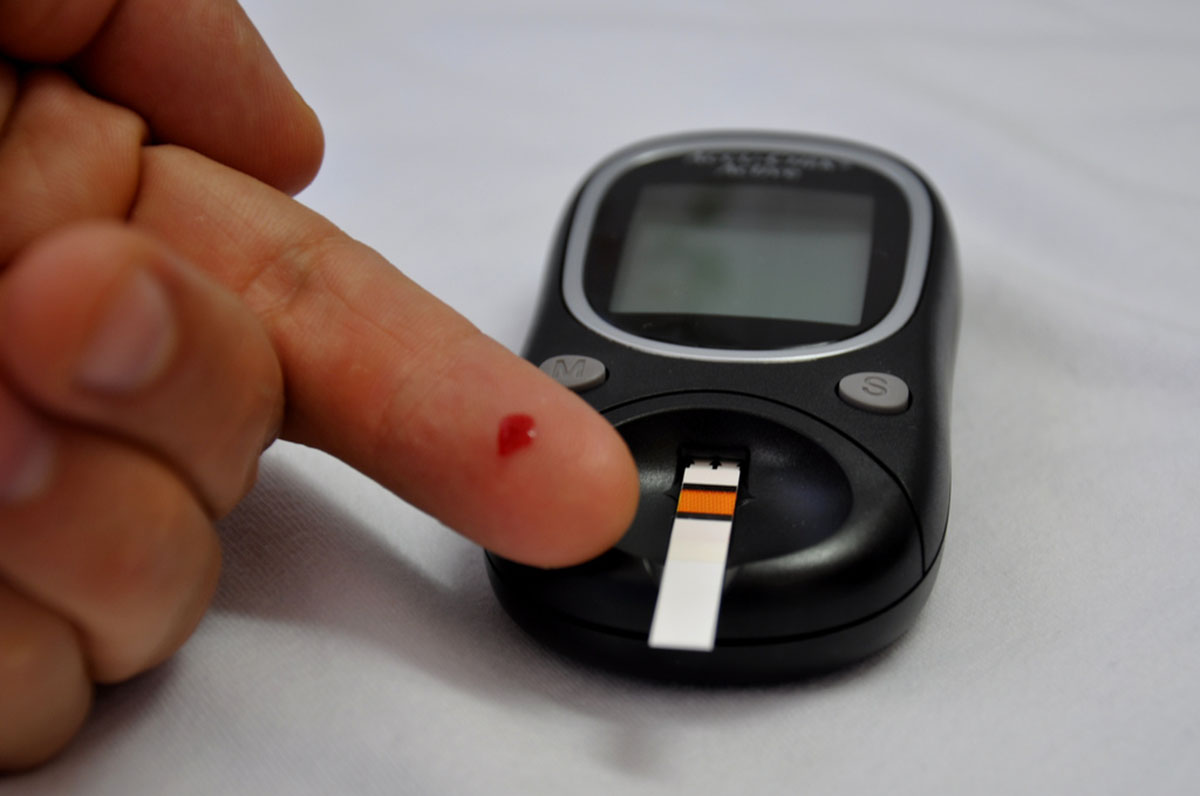 On the other hand, more than a third of American adults (79 million) are obese. More than just a weight issue, obesity is related to several chronic medical conditions, which include type 2 diabetes, heart disease, stroke, and some types of cancer.  Studies show that like diabetes, these are some of the leading causes of preventable deaths in the US. This is why scientists continue to pursue research on treatments to improve medical management of these diseases, which, when in used combination with a healthy lifestyle, may reduce mortality rates.
Liraglutide For Diabetes And Obesity
In 2010, the US Food and Drug Administration approved a drug called Victoza (liraglutide), for use as a once-daily injection to treat type 2 diabetes in adults. It is a glucagon-like peptide-1 (GLP-1) receptor agonist type of drug, which helps the pancreas produce more insulin after eating meals. Although it helps lower blood sugar levels, it does not cure diabetes and is not recommended as the first line of therapy in diabetic patients. Instead, it may be used with other medications, including insulin, as well as proper diet and exercise, to help control blood sugar levels. Victoza comes in a prefilled dosing pen, which contains 1.2 or 1.8 mg doses/day to be injected under the skin (subcutaneously) in the upper arm, stomach, or thigh.
Initial studies also showed that aside from lowering blood sugar levels, liraglutide treatment was associated with slower emptying of the stomach and a decrease in appetite, which may cause reduction of weight in many patients.
Just recently, before the end of 2014, FDA announced the approval of another drug called Saxenda (by the same company, Novo Nordisk) for the treatment of obesity. Saxenda also contains liraglutide, but at a higher dose of 3 mg/injection/day. This decision came after three large trials, involving close to 5,000 obese participants with or without diabetes, showed that the drug helps reduce weight significantly (more than 5% weight loss) after several weeks of regular use.
See Also: New: Once-A-Week Injectable Drug For Diabetes
The approval of Saxenda as an anti-obesity drug makes it the fourth agent available on prescription for the treatment of the disease, after the FDA also recently approved another drug, Contrave (bupropion/naltrexone), by Orexigen Therapeutics, as the third agent for obesity. The FDA has specifically approved the injectable drug Saxenda "for chronic weight management in individuals with a body mass index of 30 kg/m2 or greater, or 27 kg/m2 or greater in the presence of at least one weight-related comorbidity." Body mass index or BMI is a measure of body fat, based on one's weight and height. People who have a BMI of 30 or greater are considered obese and at are risk of developing a weight-related chronic disease such as diabetes, heart disease, or stroke. Overweight individuals who have a BMI of less than 30 but already have a weight-related medical condition may also benefit from using an anti-obesity drug such as Saxenda.
Continue reading after recommendations
Medpage Today. FDA OKs Liraglutide for Weight Management. http://www.medpagetoday.com/PublicHealthPolicy/FDAGeneral/49321
American Diabetes Association. Statistics About Diabetes. http://www.diabetes.org/diabetes-basics/statistics/
Medline Plus. Liraglutide Injection. http://www.nlm.nih.gov/medlineplus/druginfo/meds/a611003.html
Medscape. FDA Panel Endorses Liraglutide as Obesity Treatment. http://www.medscape.com/viewarticle/831609Photo courtesy of .v1ctor Casale. via Flickr: www.flickr.com/photos/v1ctor/10871254373
Photo courtesy of .v1ctor Casale. via Flickr: www.flickr.com/photos/v1ctor/7615946548
www.nlm.nih.gov
www.diabetes.org
www.medpagetoday.com