Can eating one large Mediterranean-style meal daily help improve blood sugar control in diabetics? A recent study shows that it may be better than eating a low-fat diet or a low-carbohydrate diet.
The US Centers for Disease Control and Prevention reports that diabetes is the seventh leading cause of death in the country. Diabetes affects more than 25 million US residents and is strongly linked to stroke, heart disease, kidney failure, and blindness. The number of people who have blood sugar levels that are borderline diabetic or prediabetic is increasing, and it is estimated that around 80 million adults are at risk for becoming diabetic.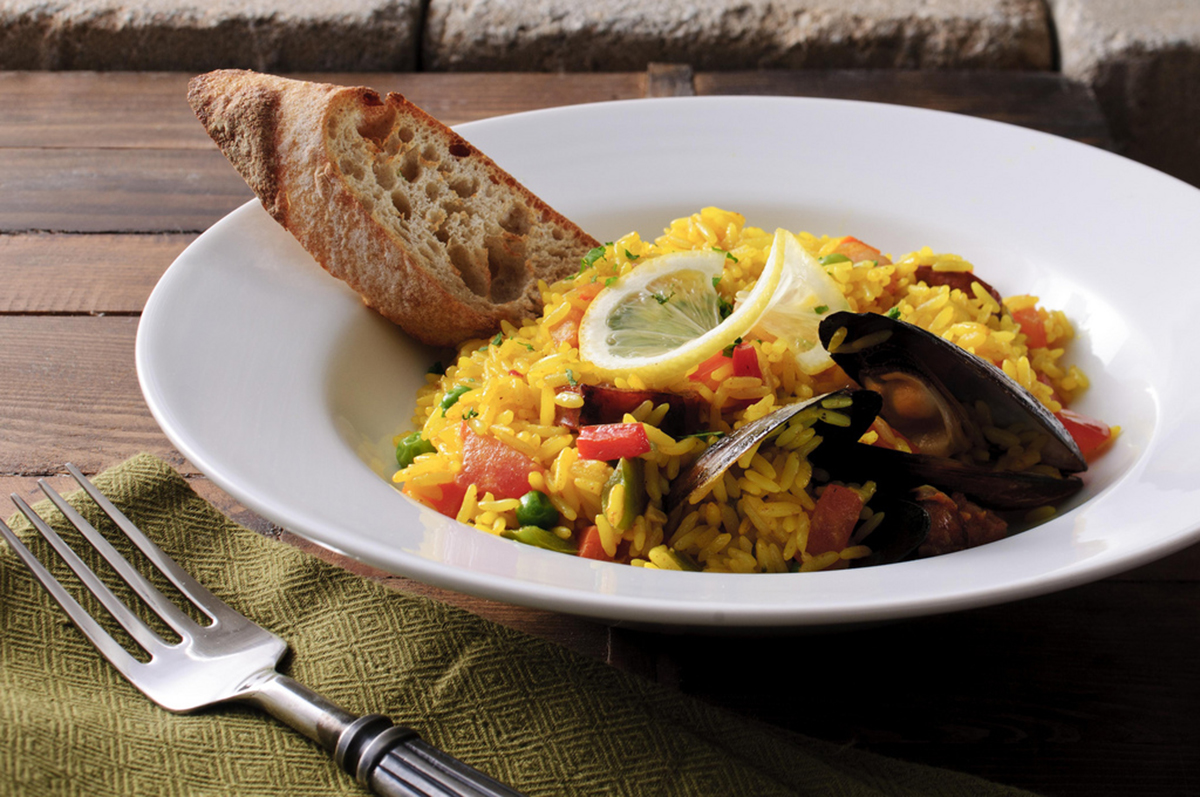 Diabetes is a chronic metabolic disease that is characterized by having high blood sugar levels. A subset called type 2 diabetes is usually linked to obesity. Although genetic factors may play a role in developing the disease, lifestyle factors are more often the cause of metabolic disturbance which is associated with diabetes. While type 2 diabetes has been called adult-onset diabetes in the past because it usually develops in people who are over 40, it is now starting to affect younger age groups.
Diet and Diabetes
Studies show that people who consume a Western-style diet have a high risk for developing heart disease, stroke, and diabetes.
This type of diet usually includes fast foods like fried chicken, burgers, pizza, fries, hot dogs, sandwiches and soda, which are high in fat and carbohydrate content. On the other hand, research shows that people who consume a Mediterranean-style diet, which is high in vegetables, fruits, whole-grain and nuts, are less likely to develop chronic diseases such as diabetes. Other types of diets that have been studied with regards to risk for diabetes include a low-fat diet and a low-carbohydrate diet, which have been found to have their own advantages and disadvantages.
Which Diet is Best for Diabetes?
There have been many studies done to determine which type of diet can reduce one's risk for diabetes or which one can help improve blood sugar control among diabetics. One study, which was published recently in the Annals of Internal Medicine showed that consuming a Mediterranean-style diet was associated with a forty percent lower risk for developing diabetes compared to a low-fat diet. The study included more than 3,500 adults ages 55 to 80 years, who were followed up for about four years.
Another recent study done in Sweden examined the effects of three diets on blood sugar, triglycerides, cholesterol, and hormone levels of diabetic patients. This time, researchers asked 21 patients to randomly cross-test three types of diet, which consisted of a low-fat diet, a low-carbohydrate diet, and a Mediterranean style diet. Meals consisted of breakfast and lunch with a little more than 1,000 calories, except that in the Mediterranean diet, participants only had black coffee for breakfast and the rest of the calories consumed at lunch, plus a glass of red wine.
Read More: Try The Mediterranean Diet For A Healthy Life
The results of the study showed that blood sugar, insulin and leptin levels did not increase much after a meal with a low-carbohydrate diet compared to a low-fat diet although triglyceride levels increased.
On the other hand, eating one large Mediterranean style meal did not increase blood sugar and insulin levels as much as the low-fat diet and even lowered triglyceride levels.
Continue reading after recommendations
Medpage Today. Health Toll of Fast Food Spreads Eastward. http://www.medpagetoday.com/Cardiology/Atherosclerosis/33601
Science Daily. Mediterranean Diet Without Breakfast Best Choice for Diabetics. http://www.sciencedaily.com/releases/2013/11/131128103839.htm
NEJM. Weight Loss with a Low-Carbohydrate, Mediterranean, or Low-Fat Diet. http://www.nejm.org/doi/full/10.1056/NEJMoa0708681
Medpage Today. Mediterranean Diet Cuts Risk of Diabetes. http://www.medpagetoday.com/PrimaryCare/DietNutrition/43672
CDC. National Diabetes Fact Sheet, 2100. http://www.cdc.gov/diabetes/pubs/pdf/ndfs_2011.pdf
Photo courtesy of Sodexo USA by Flickr : www.flickr.com/photos/sodexousa/6036281410/
Photo courtesy of Jeremy Noble by Flickr : www.flickr.com/photos/uberculture/2364514803/
www.medpagetoday.com
www.cdc.gov
www.nejm.org
www.sciencedaily.com