In this article, we look at one of the world's deadliest diseases: cancer and at different types of treatments and therapies used and how exercise and nutrition can help improve them, as well as how it may help reduce the risk of getting cancer.
Exercise And Nutrition That Fight Cancer
Exercise and supplementation of certain nutrients can act as preventative therapy. Regular exercise has been shown to prevent breast cancer, colon cancer, and rectal cancer and some evidence even shows preventative effects on lung cancer. Small, as yet inconclusive data, further suggests that exercise and good nutrition can help reduce incidence of pancreatic cancer.
An important, and counterintuitive, point to note is that moderate to vigorous exercise such as resistance training and interval training were found to be more effective than lower intensity methods.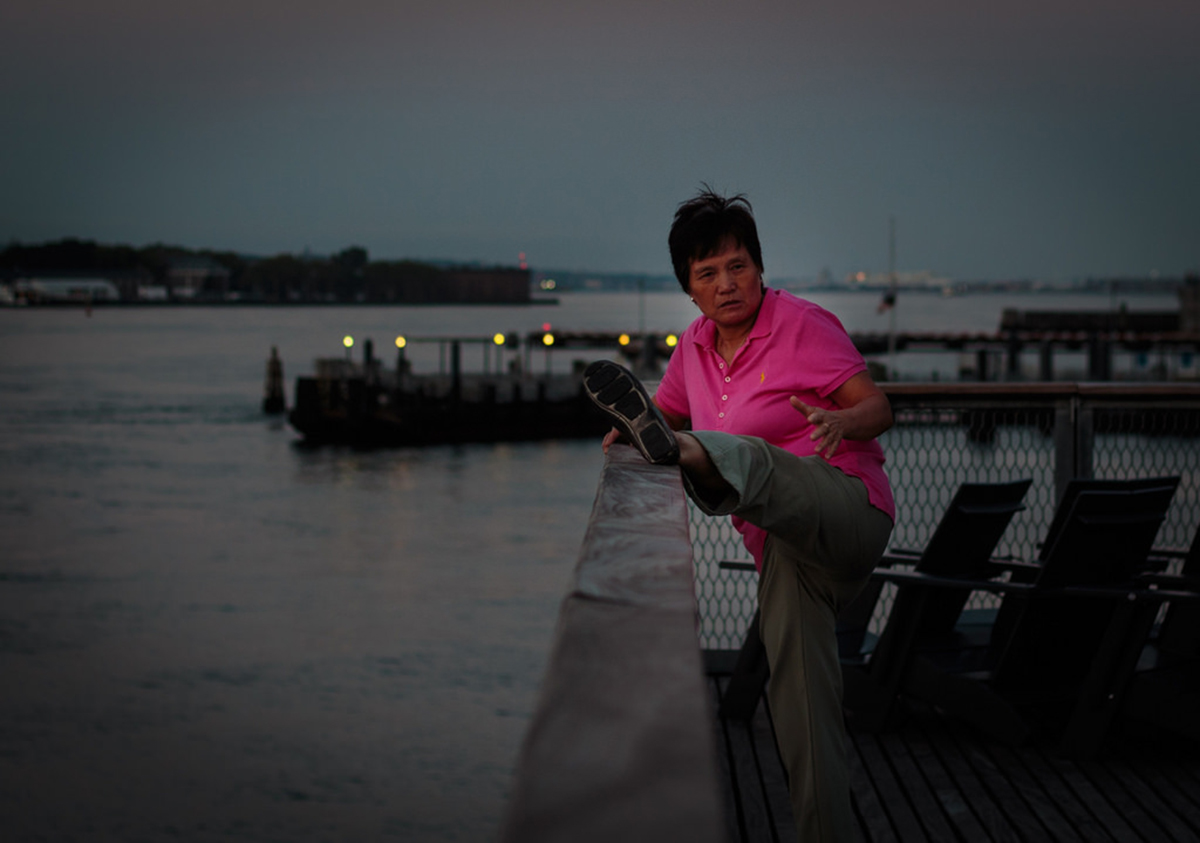 This is most likely due to the substantial role high intensity exercise has in increasing immune system activity, regulating cell growth and even increasing the efficiency of how old or damaged cells are destroyed.
ln terms of nutrition, several studies show an association between higher fruit and vegetable intakes and a reduced risk of pancreatic, colon, lung and breast cancer. In some cases this reduction was aided by meat consumption, which could indicate an important role for consuming adequate protein. Multivitamin supplements may be beneficial as well, but the research on this is not as conclusive as with fruit and vegetable intake.
This protective effect could stem from a number of reasons, due to the large amount of beneficial nutrients that fruit and vegetables contain. However, one possible mechanism could be the increase in efficiency of the cell's chemical reactions, which include energy processing and cell destruction, a necessary process known as apoptosis that eliminates damaged cells from the body. This could be due to the vitamins and minerals aiding these chemical reactions in the body by speeding up their process. 
Unsaturated fats like omega 3 fats have also been suggested to reduce the risk of breast cancer, possibly due to the positive effect they have on the health of the immune system. However, overall cancer risk reduction was not found when international studies were reviewed. These studies, though far from conclusive, offer some encouragement for keeping fruit, vegetable and healthy fat intake high, while keeping protein adequate to match your lifestyle.
Along with the increased chance of preventing of cancer, strength or aerobic exercise in tandem with conventional cancer treatments has also been shown to improve mortality, or survival rate, of patients undergoing treatment cancer, reduce the number of days spent in hospital for patients and reduce cancer related complications, with strength training also showing good long-term results in improving quality of life in patients with cancer.
Cancer related fatigue and cancer related anorexia, which defines the undernourishment and consequent muscle wasting of cancer patients, was also shown to be improved with exercise. It has also been shown to improve remission rates, reducing the likelihood of certain cancers from returning. Even in prostate cancer treatment, where testosterone is suppressed, resistance training, which usually elevates testosterone, seemed to have no disruptive effect on treatment, while patient outcome was still improved.
READ Sexual Intimacy And Breast Cancer Survivors
Once again, moderate to vigorous exercise usually proved both safe and effective, with most studies' exercise intensity being around 60-80% of patients' 1 Repetition Maximum or V02Max, which is a measure of a person's maximum aerobic work capacity. Again, these benefits seem to stem from the mechanisms discussed above, that of improved immune system function, and from the added muscle mass retained from exercise.
These benefits were also seen with certain nutritional protocols. While vitamin and mineral supplementation seems to have little effect, omega-3 supplementation has been shown to help improve liver and pancreatic function and recovery time in postoperative cancer patients. There may not be any additional benefit to cancer related anorexia, though they have been shown to help preserve muscle mass during cancer treatment, and, in some cases, improve response to chemotherapy. It can also help immune system function in undernourished cancer patients, and prolong survival time.
Continue reading after recommendations
1. AO, C. B. (2015). Review of the Australian Government Rebate on Natural Therapies for Private Health Insurance.
2. Blot, W. J., Li, J. Y., Taylor, P. R., Guo, W., Dawsey, S., Wang, G. Q., ... & Yu, Y. (1993). Nutrition intervention trials in Linxian, China: supplementation with specific vitamin/mineral combinations, cancer incidence, and disease-specific mortality in the general population. Journal of the National Cancer Institute,85(18), 1483-1491.
3. De Backer, I. C., Vreugdenhil, G., Nijziel, M. R., Kester, A. D., Van Breda, E., & Schep, G. (2008). Long-term follow-up after cancer rehabilitation using high-intensity resistance training: persistent improvement of physical performance and quality of life. British journal of cancer, 99(1), 30-36.
4. Dewey, A., Baughan, C., Dean, T. P., Higgins, B., & Johnson, I. (2007). Eicosapentaenoic acid (EPA, an omega‐3 fatty acid from fish oils) for the treatment of cancer cachexia. The Cochrane Library.
5. Farvid, M. S., Chen, W. Y., Michels, K. B., Cho, E., Willett, W. C., & Eliassen, A. H. (2016). Fruit and vegetable consumption in adolescence and early adulthood and risk of breast cancer: population based cohort study. bmj, 353, i2343.
6. Fritsche, K. (2006). Fatty acids as modulators of the immune response.Annu. Rev. Nutr., 26, 45-73.
7. Galvão, D. A., Nosaka, K., Taaffe, D. R., Peake, J., Spry, N., Suzuki, K., ... & Newton, R. U. (2008). Endocrine and immune responses to resistance training in prostate cancer patients. Prostate cancer and prostatic diseases,11(2), 160-165.
8. Greenwald, P., Anderson, D., Nelson, S. A., & Taylor, P. R. (2007). Clinical trials of vitamin and mineral supplements for cancer prevention. The American journal of clinical nutrition, 85(1), 314S-317S.
9. Gogos, C. A., Ginopoulos, P., Salsa, B., Apostolidou, E., Zoumbos, N. C., & Kalfarentzos, F. (1998). Dietary omega‐3 polyunsaturated fatty acids plus vitamin E restore immunodeficiency and prolong survival for severely ill patients with generalized malignancy. Cancer, 82(2), 395-402.
10. Heller, A. R., Rössel, T., Gottschlich, B., Tiebel, O., Menschikowski, M., Litz, R. J., ... & Koch, T. (2004). Omega‐3 fatty acids improve liver and pancreas function in postoperative cancer patients. International Journal of Cancer,111(4), 611-616.
11. König, J., Geschwill, K., Lang, A., Tauchert, F. K., Hofheinz, R. D., & Kripp, M. (2016). Use of Complementary and Alternative Medicine in Cancer Patients: A Prospective Questionnaire-Based Study in an Oncological Outpatient Clinic. Oncology research and treatment, 39(5), 260-265.
12. Kunzmann, A. T., Coleman, H. G., Huang, W. Y., Cantwell, M. M., Kitahara, C. M., & Berndt, S. I. (2016). Fruit and vegetable intakes and risk of colorectal cancer and incident and recurrent adenomas in the PLCO cancer screening trial. International Journal of Cancer, 138(8), 1851-1861.
13. Laviano, A., Rianda, S., Molfino, A., & Fanelli, F. R. (2013). Omega-3 fatty acids in cancer. Current Opinion in Clinical Nutrition & Metabolic Care, 16(2), 156-161.
14. MacLean, C. H., Newberry, S. J., Mojica, W. A., Khanna, P., Issa, A. M., Suttorp, M. J., ... & Morton, S. C. (2006). Effects of omega-3 fatty acids on cancer risk: a systematic review. Jama, 295(4), 403-415.
15. Manni, A., El-Bayoumy, K., Skibinski, C. G., Thompson, H. J., Santucci-Pereira, J., Bidinotto, L. T., & Russo, J. (2016). The Role of Omega-3 Fatty Acids in Breast Cancer Prevention. In Trends in Breast Cancer Prevention(pp. 51-81). Springer International Publishing.
16. Miller, K. D., Siegel, R. L., Lin, C. C., Mariotto, A. B., Kramer, J. L., Rowland, J. H., ... & Jemal, A. (2016). Cancer treatment and survivorship statistics, 2016. CA: a cancer journal for clinicians.
17. Percy, C., Muir, C. S., Holten, V. V., & World Health Organization. (1990). International classification of diseases for oncology.
18. Siegel, R. L., Miller, K. D., & Jemal, A. (2016). Cancer statistics, 2016. CA: a cancer journal for clinicians, 66(1), 7-30.
19. Strasser, B., Steindorf, K., Wiskemann, J., & Ulrich, C. M. (2013). Impact of resistance training in cancer survivors: a meta-analysis. Med Sci Sports Exerc, 45(11), 2080-90.
20. Tardon, A., Lee, W. J., Delgado-Rodriguez, M., Dosemeci, M., Albanes, D., Hoover, R., & Blair, A. (2005). Leisure-time physical activity and lung cancer: a meta-analysis. Cancer Causes & Control, 16(4), 389-397.
21. Tabish, S. A. (2008). Complementary and alternative healthcare: Is it evidence-based?. International journal of health sciences, 2(1), V.
22. Ulrich, C. M., Steindorf, K., & Berger, N. A. (2013). Exercise, Energy Balance and Cancer. In Exercise, Energy Balance, and Cancer (pp. 1-5). Springer New York.
23. Vieira, A. R., Abar, L., Vingeliene, S., Chan, D. S. M., Aune, D., Navarro-Rosenblatt, D., ... & Norat, T. (2016). Fruits, vegetables and lung cancer risk: a systematic review and meta-analysis. Annals of Oncology, 27(1), 81-96.
24. Wolin, K. Y., Yan, Y., Colditz, G. A., & Lee, I. M. (2009). Physical activity and colon cancer prevention: a meta-analysis. British journal of cancer, 100(4), 611-616.
25. World Cancer Research Fund, & American Institute for Cancer Research. (2007). Food, nutrition, physical activity, and the prevention of cancer: a global perspective (Vol. 1). Amer Inst for Cancer Research.
26. Wu, Q. J., Wu, L., Zheng, L. Q., Xu, X., Ji, C., & Gong, T. T. (2016). Consumption of fruit and vegetables reduces risk of pancreatic cancer: evidence from epidemiological studies. European Journal of Cancer Prevention, 25(3), 196-205.
Photo courtesy of Braiu: www.flickr.com/photos/braiu_74/23260390571/
Photo courtesy of Braiu: www.flickr.com/photos/braiu_74/23260390571/
Infographic by SteadyHealth.com