As one of the most common seasonal infectious viral diseases, flu can cause many complications, especially in susceptible groups of people. One of the most severe complications of flu is myocarditis, which can even lead to heart failure.
Flu is an infectious disease caused by the influenza virus. We can safely say that almost everyone has experienced the symptoms of flu, and many of us multiple times. Approximately 10 to 20 percent of the global population is affected by flu each year. For an otherwise healthy person, the flu is not a dangerous disease, and the human immune system is able to eliminate the symptoms within one or two weeks. This is very fortunate, because these symptoms can be very severe and disabling.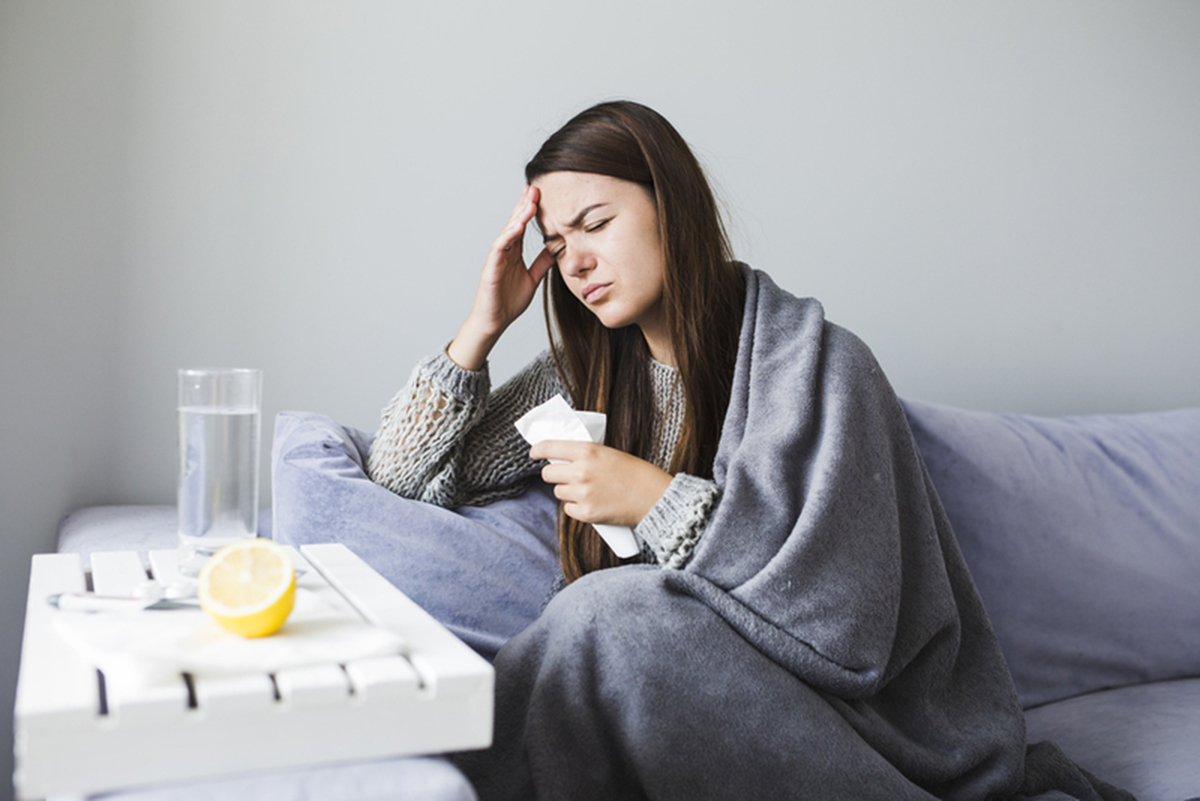 However, there are exceptions, and even healthy people can suffer flu complications. The most common complications include sinus and ear infections and viral or bacterial pneumonia. When we talk about complications outside the respiratory system, they are not very common, but can be very serious. Some of them include myocarditis (heart muscle inflammation), heart failure, encephalitis (brain tissue inflammation), and kidney failure.
How is myocarditis related to the flu?
Acute myocarditis is an acute inflammation of the heart muscle and it is listed among the recognized complications of different strains of the Influenza virus. Myocarditis of any origin is a serious condition and it may leave temporary or permanent consequences. In some cases, it may lead to death due to heart failure.
It is well-known that some viruses can attack heart muscle cells (cardiomyocytes), such as coxsackievirus. The influenza virus has a low tendency towards cardiomyocytes, but scientists have confirmed that the risk is indeed there, and that it is the cause of flu-related myocarditis. Namely, even though the flu is known as a disease of the respiratory tract, the influenza virus can spread and infect other organs and organ systems as well. There are also differences between influenza A and influenza B viruses in terms of their affinity towards cardiomyocytes. One study identified that 70 percent of people who developed myocarditis were infected with the A type H1N1 influenza virus.
What happens in the heart muscle?
Unlike bacteria, which usually reside in the intercellular matrix (the space between the cells), viruses are strictly intracellular pathogens, which means that they have to penetrate human cells in order to survive. In other words, encapsulated virus particles can spread by air and through tissues, but they can only activate and begin their replication after they penetrate the cells. For their process of replication, they use human cell's resources, which leads to creating new virus particles which are then released by the destruction of the affected cell.
That is what happens to cardiomyocytes in influenza-caused myocarditis. Researchers have identified viral RNA in the heart tissue samples obtained by biopsy and autopsy using the PCR technique. If the virus affects a large portion of heart tissue, the heart muscle will become weak and it will not be able to eject enough blood in order to supply other organs. At that point, we can say that a person is dealing with heart insufficiency or heart failure.
What are the symptoms of myocarditis caused by flu?
Symptoms of myocarditis can appear simultaneously with other common flu symptoms, but they can also be delayed up to the third day of infection. Predominant cardiac symptoms include:
Dyspnea (breathing difficulties)
Palpitations
Chest pain
Sometimes impaired consciousness.
The symptoms can be severe and since one of the vital organs is affected, hospitalization is required.
How is myocarditis diagnosed?
A patient with a flu infection who presents with any of the warning signs discussed must undergo a detailed examination. The first technique which can provide a lot of information is ECG. ECG during myocarditis often shows significant changes that are not specific for myocarditis, but are an indication that further tests are necessary. Echocardiography shows the reduced motion of the cardiac walls, thickening of the cardiac walls in the affected regions, and the presence of fluid in the pericardial space (pericardial effusion). Enzyme testing is also very useful. When damaged by virus or any other agent, cardiac cells release enzymes, which can be detected by blood tests. These enzymes include creatine kinase, especially its cardiac form (CPK-MB), and cardiac troponin.
Who is at risk of myocarditis caused by flu?
There is no way to say that anyone is absolutely safe, but people who already suffer from heart-related conditions are at higher risk. Some scientists claim that endothelial dysfunction (damage to inner layer which covers the inner surface of the heart chambers and blood vessels) is often responsible for the development of flu-related myocarditis. This inner layer can be damaged by issues with the heart valves, arrhythmias, turbulent blood flow because of high blood pressure, ischemic heart disease, or other heart problems.
How is fly-related myocarditis treated?
The treatment of flu-related myocarditis has to be aggressive and it typically consists of three parts.
The first one is the elimination of the cause. Antiviral drugs are used for this purpose, for example neuraminidase inhibitors, oseltamivir and zanamivir.
The second part of the treatment is intended to improve the function of the heart, which is compromised by infection of the heart muscle and it consists of conservative (drug) treatment and various interventions.
The third part is reserved for patients with advanced disease and cardiac dysfunction which already progressed to the point of heart failure. In these patients, different procedures are performed in order to facilitate the cardiac function until recovery or transplantation.
Photo courtesy of SteadyHealth