"It's tremendously painful," said one woman of breast reconstruction surgery after mastectomy for breast cancer, "and it's not like you are going to get your breasts back." More and more women are opting to "go flat" after breast removal for cancer.
In the United States, about 56 percent of women choose to have breast reconstruction after mastectomy for breast cancer. Of course, that means that about 44 percent do not. Of the 44 percent of women who choose not to have breast reconstruction surgery, a growing number choose not to wear any kind of prosthetic breast enhancement. They are part of a growing trend toward "going flat" or "living flat."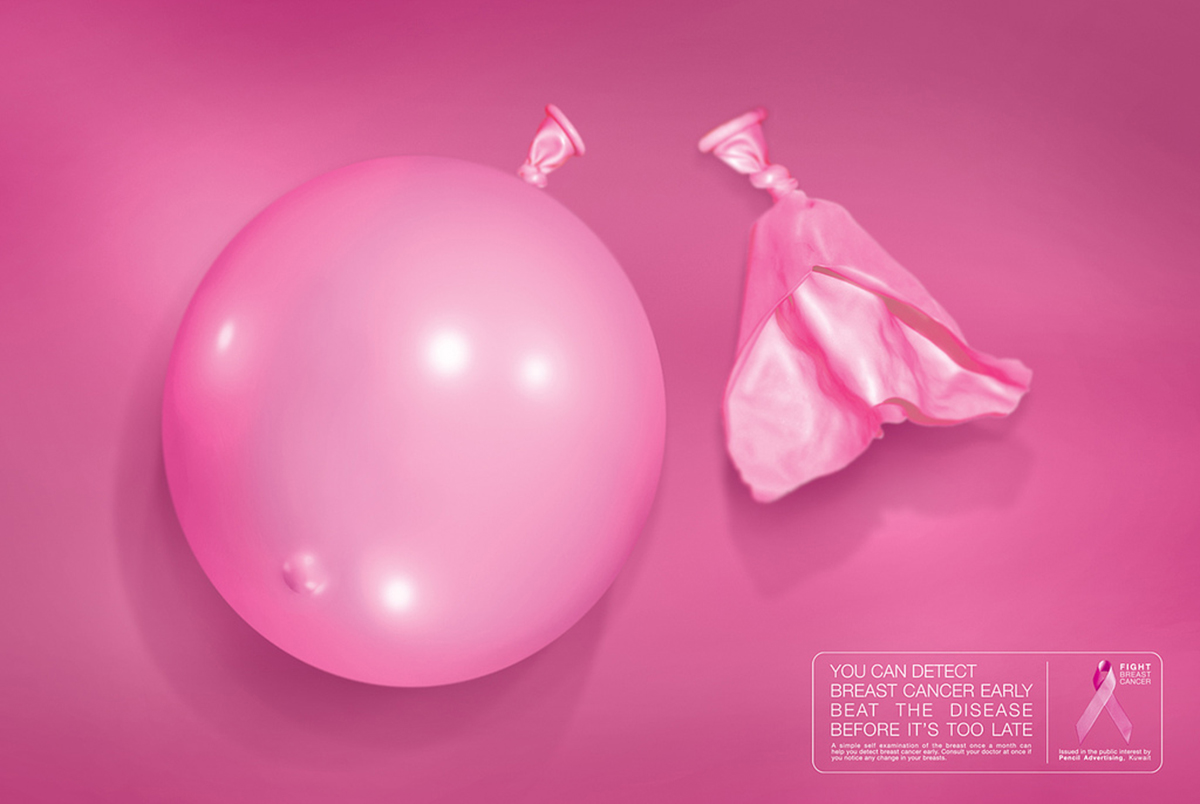 Why would women who have lost one or both breasts to cancer choose to go flat? Part of the reason is that women often don't want to have the surgery:
Many women simply need to get back to their personal and professional responsibilities as soon as possible. It can take days to recover from mastectomy, but weeks to recover from breast reconstruction surgery.
Many women have health issues that preclude additional surgery. Some of the drugs used in cancer chemotherapy weaken the heart. Other women may have breathing problems or allergic reactions to the dyes or adhesives used in surgery. Some women have blood clotting disorders that preclude surgery.
Breast reconstruction surgery is expensive. A procedure may cost as little as $10,000 if performed at the same time as the mastectomy, to as much as $50,000 if it is done after scar tissue has formed. The Women's Health and Cancer Rights Act of 1998 requires American insurance companies to pay for the procedure, but there can be deductibles of up to $10,000.
Breast reconstruction surgery is painful. In the latissimus dorsi flap procedure, the surgeon harvests muscle, skin, blood vessels and fat from the back to form the new breast. In the TRAM flap procedure (TRAM stands for transverse rectus abdominis), the surgeon removes part of the "six pack" from the abdomen, along with fat and skin, to make the new breast. Both procedures are unpleasant and debilitating in their own way.
Breast reconstruction surgery reduces muscle strength. Women may be unable to return to sports or their professions if they lose muscle strength due to flap surgery. (There are procedures that don't require harvest of muscle, but not every woman benefits from them.)
Tissue sometimes has to be removed even after mastectomy. About one in four women who has breast reconstruction surgery has to have the reconstructed breast operated on because the initial mastectomy failed to remove the entire cancer.
Recovery from reconstruction surgery is easier if women wait six to twelve months before they have it.  They typically will have completed chemo and radiation, and their doctors may have been able to implant a device that slowly creates a pocket under the skin where the implant will go. However, during those six to twelve months, women may decide they can live without reconstruction.
READ The Facts About Angelina Jolie's Double Mastectomy
There are strong reasons for women to avoid breast reconstruction surgery, but why would women not want to wear a prosthesis?  Some women just don't want to bother with the belts, magnets, and/or adhesives needed to hold the prosthesis in place. Others object to the idea of wearing "falsies." They take pride in their bodies as they are. Still others simply don't want to be reminded they had cancer. However, there are still cosmetic options that bring out beauty without breasts.
Continue reading after recommendations
Lee C, Sunu C, Pignone M. Patient-reported outcomes of breast reconstruction after mastectomy: a systematic review. J Am Coll Surg. 2009 Jul
209(1):123-33. doi: 10.1016/j.jamcollsurg.2009.02.061. Review. No abstract available. PMID: 19651073.
Pataky RE, Baliski CR. Reoperation costs in attempted breast-conserving surgery: a decision analysis. Curr Oncol. 2016 Oct.23(5):314-321. PMID: 27803595.
Photo courtesy of Arturo de Albornoz:https://www.flickr.com/photos/liveu4/2011237087/
Photo courtesy of williami5: www.flickr.com/photos/williami5/7371700988/
Photo courtesy of