For decades, women have been told that it is important to get biannual screening tests for cancer, including mammograms. However, medical researchers have come to question whether erroneous results cause more harm than early detection does good.
Forty-four year-old mother of three Joan had an all-too-common experience with breast cancer.
In a routine mammogram, Joan's doctors found evidence of an 6-millimeter in situ ductile carcinoma. This was a cancer about 1/3 of an inch wide. It was "in situ," meaning it had not spread. It was ductile, meaning it was in a milk duct in the breast, poised to spread.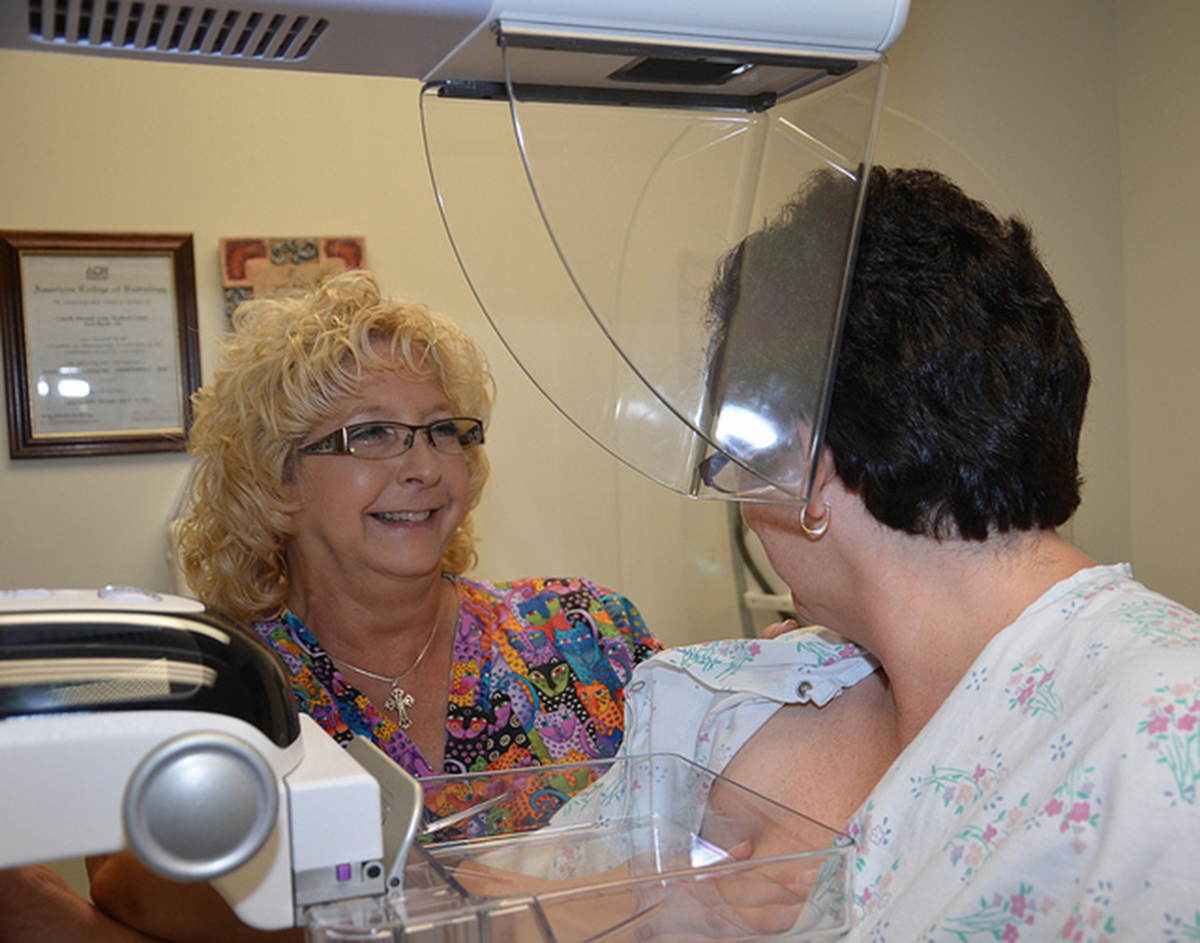 Joan's doctors removed the tumor two weeks later. She went home later the same day, but the next week, the doctors called again. They had received the pathologist's report. The edges of the tumor were not clearly defined, so it was possible that the surgeon had missed part of the tumor. Joan came back to the hospital for another operation, this time to remove lymph nodes under her arm. She was scheduled for radiation treatments, and had to have daily physical therapy to restore the use of her arm. After about a year, she had normal use of her arm. Of course, a large part of her breast had been removed, and Joan was offered yet another surgery to have it reconstructed. Joan seriously considered having the operation, since she was having to use an external prosthesis ("falsies") to make her breasts look equal and the scar tissue was very prominent. 
However, she was worn out from fighing cancer, she knew that breast reconstruction surgery doesn't always go as planned, and the expense was not covered by insurance. She simply wanted to go on with her life.
Joan had her surgery in 2001. Had she had her mammogram in 2015, the doctors probably would have advised not having an operation at all. Because so many women have had "unnecessary" breast surgeries with all their attendant pain and complications, some doctors have started questioning whether women should have as many mammograms as they do now.
Improved Diagnosis, Same Results
Dr Atal Gawande, an influential American cancer specialist summed up the opposition to mammographyevery other year in a comment published in the New Yorker. "Cancer screening with mammography, ultrasound, and blood testing," he wrote, "has dramatically increased the detection of breast, thyroid, and prostate cancer during the past quarter century. We're treating hundreds of thousands more people each year for these diseases than we ever have. Yet only a tiny reduction in death, if any, has resulted."
Moreover, as Joan's experience suggests, the process of treating tiny cancers results in major disruption to day to day life. Eliminating a possible threat to life can be utterly necessary, or it rob the patient of years of quality of life if treatment is too drastic and too soon.
Mammograms Are Big Business
A wide range of doctors are involved in mammography. They have different perspectives and different points of views. Generally speaking, if any one doctor involved in the test is concerned enough, their patient will be pressured to get cancer treatment.
How many doctors are involved in this one test? The primary care doctor schedules the tests and makes the referrals to specialists. The radiologist interprets the test and is involved in biopsy later. The pathologist examines the tumor itself, and an oncologist prescribes ongoing cancer treatment. A plastic surgeon will be involved in reconstructing the breast, and a small army of nurses, physical therapists, pharmacologists, and nutritionists will be involved in adjuvant care.
Continue reading after recommendations
Bleyer A, Welch HG. Effect of three decades of screening mammography on breast-cancer incidence. N Engl J Med. 2012. 367:1998-2005. http://www.nejm.org/doi/full/10.1056/NEJMoa1206809 Accessed September 30, 2015.
Esserman L, Shieh Y, Thompson I. Rethinking screening for breast cancer and prostate cancer. JAMA. 2009.302:1685-1692. http://jama.jamanetwork.com/article.aspx?articleid=184747 Accessed October 5, 2015.
Photo courtesy of armymedicine: https://www.flickr.com/photos/armymedicine/6198092775/ and https://www.flickr.com/photos/armymedicine/14917131905/