For that time of the month, women can choose between tampons or sanitary pads. Both are messy, expensive, bad for the environment and just a pain all around. Could reusable menstrual cups be the perfect alternative?
Menstruation may be an integral part of being a woman in your reproductive years, but it's hardly something you look forward to every month — unless of course you think you may be pregnant but really, really don't want to have a baby. Periods are literally a pain to most women. They're also messy, and menstrual pads or tampons can be expensive.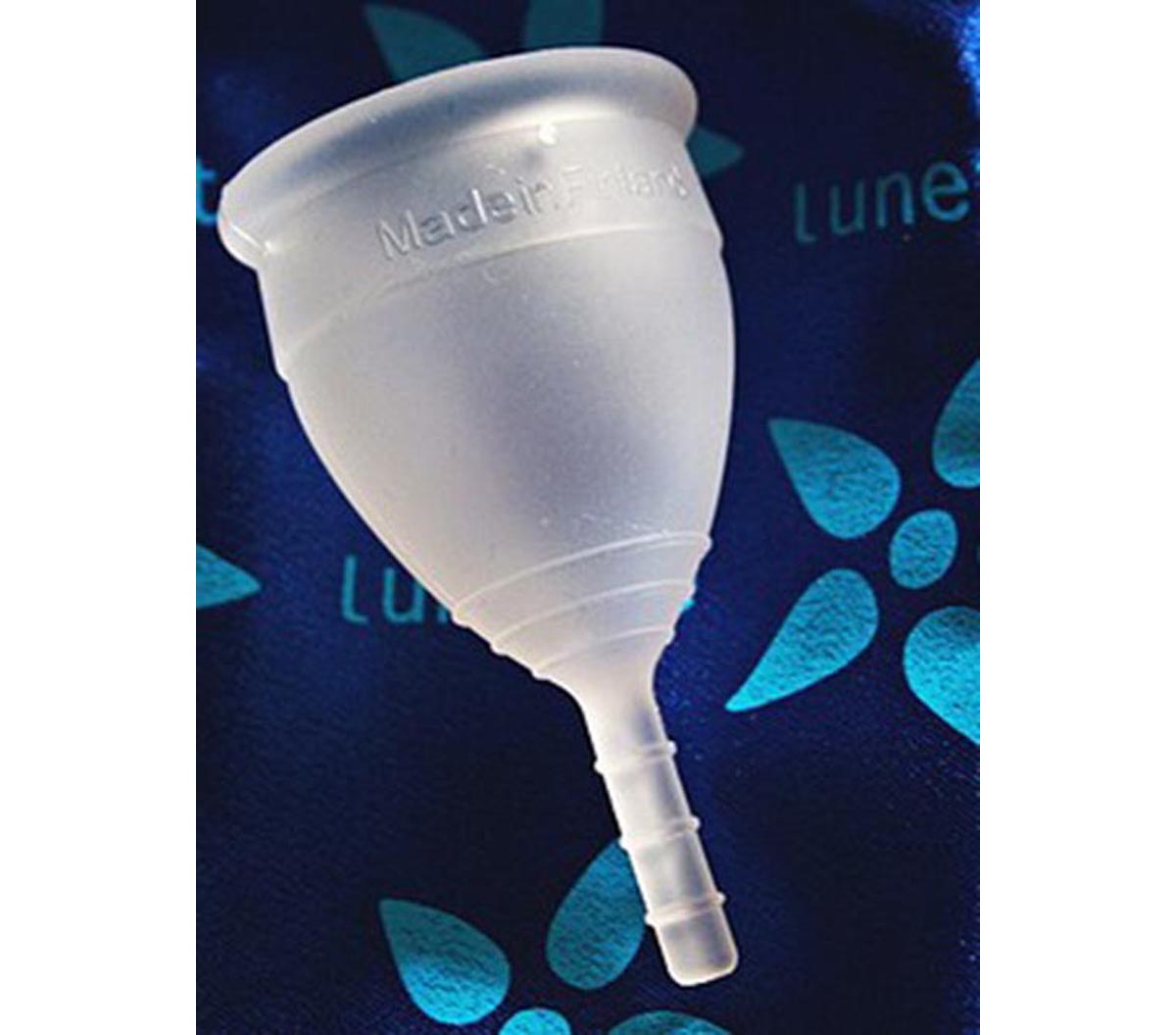 Wouldn't it be wonderful if there was something —
anything
— that could make menstruation better? Periods form the top reason women take time off work. When you brainstorm what could possibly make your periods easier for you, over-the-counter pain killers are probably the first thing that comes to mind... while a reusable menstrual cup is probably not on your radar at all.
A reusable menstrual cup? What on earth is that, anyway? For the last two years, it's been a great companion to my menstrual periods, and I'm not the only woman whose monthly cycle has radically changed for the better after being introduced to them. Before you write women who use reusable menstrual cups off as crazy, you may want to hear what they are and why you should consider using one too.
What Is A Reusable Menstrual Cup?
A reusable menstrual cup is a flexible cup that fits snugly into your vagina, where it collects menstrual fluids. Today's reusable menstrual cups are generally made from medical-grade silicone, which is hypoallergenic. They are bell-shaped and have a stalk or ball at the end, to enable users to remove the cup easily. Menstrual cups tend to come in two sizes — a smaller size for women who are under 30 and have never experienced vaginal childbirth, and a larger cup for everyone else.
Two examples of silicone reusable menstrual cups that are currently on the market are the Diva Cup and the Moon Cup. Women who are not allergic to latex can also choose the Keeper rubber menstrual cup.
You may never have heard about reusable menstrual cups before, but the first bell-shaped reusable menstrual pad was actually patented way back in 1932. Back then, they called it a "vaginal receptacle" and said that it was designed to improve women's menstrual experience. Today, various brands of reusable menstrual cups are FDA-approved in the United States — meaning they are safe, as long as you use them as instructed.
These cups don't absorb menstrual fluids but simply collect them inside, without being exposed to air. While tampons have long been associated with toxic shock syndrome (TSS), no cases of this dangerous reaction have been reported with reusable menstrual cups at all. In fact, you may leave the Moon Cup in place for up to 12 hours.
Diva Cups or Moon Cups may be cleaned with soap and water before reinserting one during menstruation, and are generally boiled in a specially designated pan between periods. The manufacturers of the Moon Cup advise against boiling, saying that thoroughly rinsing the cup with vinegar is just as effective, and that boiling reduces the life of the cup. More tricky parts can be cleaned with a tooth brush you keep just for that purpose, and cups should be stored in a place where air circulates afterwards. Mine came in a cotton bag that is just perfect for storage. As long as you care for your cup properly, you can use it for many years before buying a replacement.
Continue reading after recommendations