A novel additive that tricks the tongue into thinking products are very sweet is emerging on the market. Called Sweetmyx, this ingredient could have the potential to reduce the risks of processed-food consumption. At what cost, though?
Do you remember the study released in June 2015 that revealed that sugary drinks kill an estimated 184,000 people a year — as much as the flu? The shocking study looked at dietary habits in 50 different countries, and drinks containing cane sugar, beet sugar and high-fructose corn syrup were all defined as sugary beverages.
As a result of the research, numerous experts called for a drastic reduction in sugary-beverage consumption. Dr Dariush Mozaffarian, dean of the Friedman School of Nutrition Science and Policy at Tufts University in Massachusetts and a senior author of the study, said: "It should be a global priority to substantially reduce or eliminate sugar-sweetened beverages from the diet."
The fact remains that humans crave sweet stuff. Wouldn't it be awesome if we could perceive a sweet taste even if our products weren't full of refined sugar?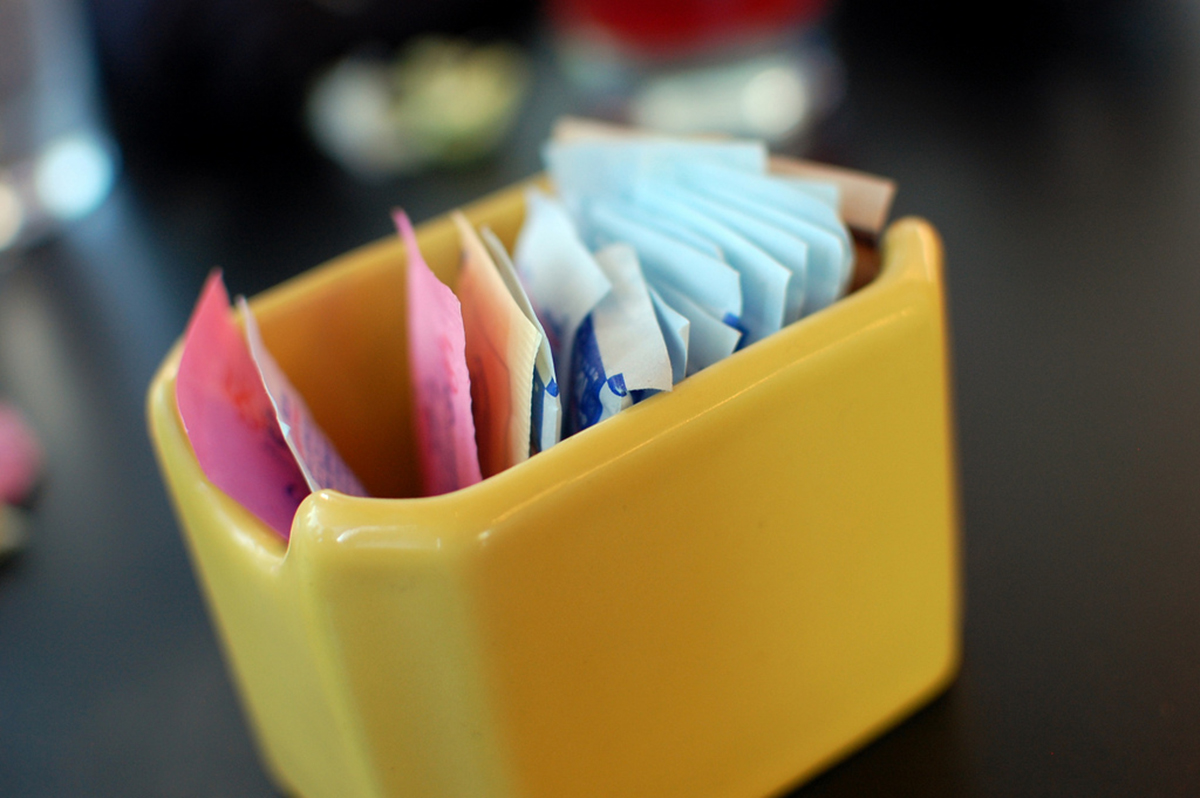 Enter Sweetmyx, a product that aims to make exactly that possible. Not everyone is enthusiastic about this novel additive, however. So what is Sweetmyx, and why has it triggered opposition?
What Is Sweetmyx?
Before we can look at what Sweetmyx is, we have to take a look at the company that developed it. Senomyx is a biotechnology company that strives to, according to its website, discover "novel flavor ingredients that boost taste sensations such as sweet". According to the company, their work helps create products that are better for your health by cutting down on traditionally used products such as refined sugar, but while maintaining the same sweet taste. 
If this sounds revolutionary, that is because it is — by mapping the tongue and finding out what chemicals trigger taste receptors, this company aims to essentially trick our bodies into tasting the things humans crave, without using the ingredients we all know are bad for us. In addition to making things taste sweeter than they actually are, Senomyx also develops savory flavoring, products that block humans' perception of bitterness, and cooling agents. 
About Sweetmyx 617 (S617), Senomyx says that it "boosts the sweet taste of foods and beverages in which fructose, high fructose corn syrup (HFCS), and/or sugar have been reduced."
What Products Contain Sweetmyx?
In a press release issued at the end of August 2015, Senomyx President and SEO John Poyhonen said:
"In August, Senomyx earned a commercial milestone from PepsiCo for the first sale of a concentrate using Sweetmyx S617. Reformulated concentrates will be used in Manzanita Sol® nationally and Mug Root Beer® in two United States test markets. We are looking forward to receiving feedback on the market acceptance of these lower-calorie offerings."
As the result of  Pepsico's exclusive deal with Senomyx, Sweetmyx may turn up any of the company's non-alcoholic beverages. These include sodas, juices, and energy drinks. The company Firmenich SA also has a deal with Senomyx which allows the additive to be added to such products as cookies, yogurt, and cakes, among other products. 
So far, so good? Well, not everyone thinks so. 
Continue reading after recommendations