Is the best talcum powder for women no talcum powder at all? A conclusive link between "baby powder" and ovarian cancer suggests that women simply should not use this common product for personal hygiene.
Jacqueline Fox passed away in the fall of 2015, but her voice came alive a few months later in a Missouri courtroom.
Prior to her death, Mrs. Fox gave recorded Testimony that for 35 years she had used Johnson & Johnson talcum powder products including their baby powder and their Shower to Shower body powder. Mrs. Fox, like millions of other women in the United States, used these products for feminine hygiene. In 2012, she was diagnosed with ovarian cancer that she believed was caused by decades of exposure to the powder. She had joined over 1,200 other women from all over the United States in suing Johnson & Johnson when they came down with ovarian cancer.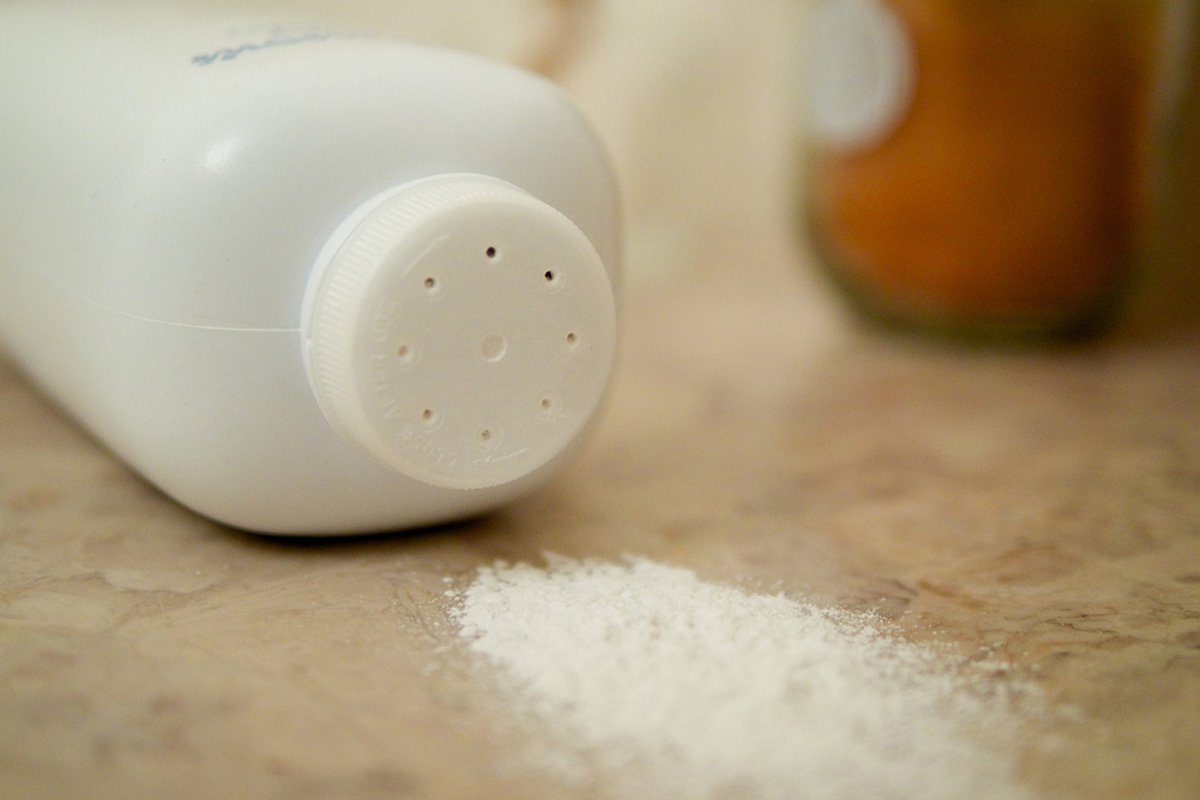 Mrs. Fox's case became the first in which monetary compensation was awarded. The court ordered the talcum powder manufacturer to pay her estate $72 million, of which $10 million was actual damages and $62 million was punitive damages. Although the amount of the award will probably be reduced when Johnson & Johnson appeals the decision, it is probably that more suits will be settled with damages awarded to women who used talcum powder and subsequently developed ovarian cancer.
What Did Johnson & Johnson Know About Talcum Powder That It Didn't Tell the Public?
One juror interviewed after the decision was announced explained that the reason the jury awarded huge punitive damages was that internal company memos indicated that Johnson & Johnson had know about the problem for years while doing nothing.  Juror Jerome Kendrick, told the St. Louis Post-Dispatch that he was swayed by company memos presented at trial.
"They tried to cover up and influence the boards that regulate cosmetics," he is quoted as telling the paper, adding "They could have at least put a warning label on the box but they didn't. They did nothing."
One memorandum from medical consultant retained by Johnson & Johnson compared ignoring the risks associated with "hygenic" use of talcum powder and ovarian cancer to denying the link between smoking cigarettes and cancer, or, as the consultant put it, "denying the obvious in the face of all evidence to the contrary,"
How Does Talcum Powder Cause Ovarian Cancer?
For about 20 years, scientists have been looking at the perineal use of talcum powder and ovarian cancer rates. "Perineal" refers to use of powder between the vagina and the anus. Scientists theorize that talcum powder can increase the risk of ovarian cancer through one or both of two mechanisms:
It's possible that talcum powder travels up the cervix, uterus, and Fallopian tubes into the ovaries, where it causes repeated irritation that leads to cancer.
It's also possible that talcum powder reduces the production anti-MUC1 antibodies, which fight ovarian cancer in its early stages. However, generally exposure to fine particles stimulates rather than inhibits the immune system.
READ Ovarian Cancer: Treatments, Drugs and Risks
Exposure to talcum powder is primarily associated with serous ovarian cancer. This is a kind of cancer that probably starts in the Fallopian tube and spreads into the ovary. Talcum powder is not associated with increased risk of other forms of the disease.
Continue reading after recommendations
Houghton SC, Reeves KW, Hankinson SE, Crawford L, Lane D, Wactawski-Wende J, Thomson CA, Ockene JK, Sturgeon SR. Perineal powder use and risk of ovarian cancer. J Natl Cancer Inst. 2014 Sep 10.106(9). pii: dju208. doi: 10.1093/jnci/dju208. Print 2014 Sep. PMID: 25214560.
Wentzensen N, Wacholder S. Talc use and ovarian cancer: epidemiology between a rock and a hard place. J Natl Cancer Inst. 2014 Sep 10. 106(9). pii: dju260. doi: 10.1093/jnci/dju260. No abstract available. PMID: 25214563.
Photo courtesy of aukirk: www.flickr.com/photos/aukirk/12795957403/
Photo courtesy of samgarmon: www.flickr.com/photos/samgarmon/3248812748/
Photo courtesy of aukirk: www.flickr.com/photos/aukirk/12795957403/