With the rapid strides that technology is taking everyday, it is possible to diagnose many dental conditions much before they have become symptomatic. However, does every abnormality diagnosed early warrants a treatment, or are we being taken for a ride?
More and more people are being diagnosed with dental cavities and often the doctor puts the blame on our diet. It is true that today's generation is munching on fast food and gulping down carbonated drinks at an alarming rate. This can give rise to dental caries and cavities. However, not all the blame can be laid on our unhealthy diet.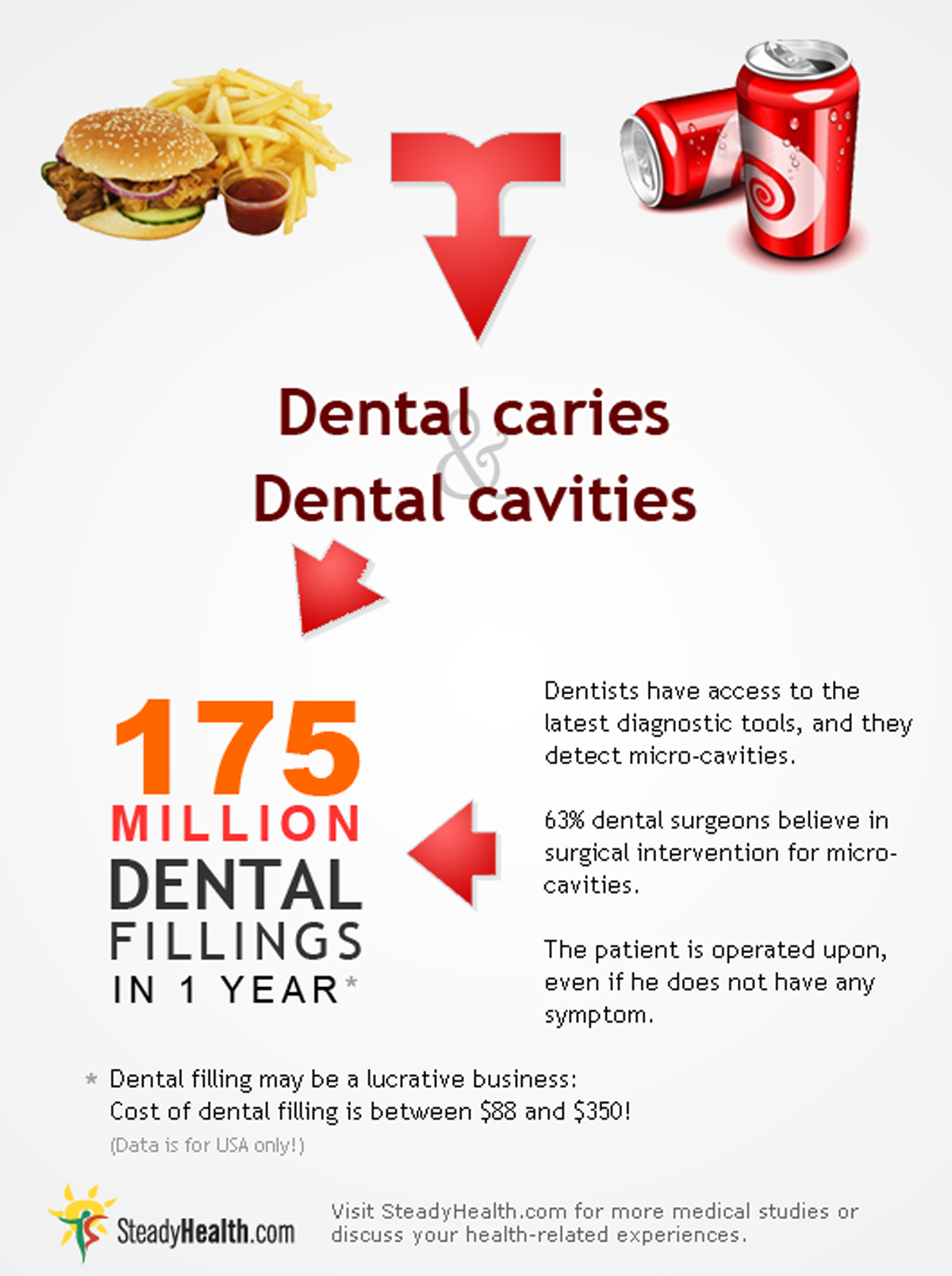 Dentists, these days, have access to the latest diagnostic tools. With the help of these tools, they can detect even
micro-cavities
, much before they give rise to any symptoms. This early diagnosis often leads to dental procedures, even when they are unwarranted.
The rate of dental fillings has gone up like never before
. According to the American Dental Association, on an average, around 175 million dental fillings are carried out every year in America.
As per the findings of a recent survey conducted by the National Institutes of Health, more than 63% of 500 dental surgeons believe in surgical intervention for these micro-cavities. This is because they do not want to take the risk of these cavities progressing into something major at a later date. Therefore, the patient is operated upon, even if he does not have any symptom.
Most Patients are Overwhelmed when Their Dentists Tell Them about the Potential Problems that may Arise
For most patients, a visit to their dentist is a daunting job. In their nervous state, they tend to be overwhelmed when their dentists tell them about the potential problems that may arise. As it is, it is very difficult for a lay man to fully comprehend medical jargon. So, the patients readily trust their doctors and put blind faith in them.

However, it is a good idea to remember that your doctor is there only to assist you. It is ultimately you who has to take the final call regarding your treatment. There are certain points which you should follow when your dentist suggests some procedure. They are:
In case you do not understand something, ask your dentist to explain the problem in a language that you can follow and understand.
Question the doctor about the procedure, how is going to carry the procedure, its pros and cons and the complete expenditure entailed. 
Inquire about other treatment options available.
Ask why the procedure recommended is the best option for you and what can happen if you do not go for it.
Read about the procedure yourself, either from a book or on the internet and if you still have any niggling doubt, always go for a second opinion.
READ Teeth Whitening: Is it a scam?
Many doctors prefer an aggressive mode of treatment instead of adopting a "wait and watch" policy. They usually do so in good faith as they want to cure the problem before it gets serious. But not all doctors put the patients well being as their top most priority. Monetary gain is one prime reason why your dentist may decide to surgically manage your every small problem.  A single dental filling may cost you anything between $88 and $350. So, this is a lucrative business by all means. Certain tempting insurance schemes may also lead to overtreatment.
Therefore, do not agree immediately to all the procedures that your dentist recommends. Take your time before reaching any conclusion. You as a patient have every right to refuse a treatment that you do not feel right for you.