Do your kid's grandparents disagree with the way you're raising them? Don't you understand why your child and their spouse are making the parenting choices they are? Parent-grandparent strife is a challenge, but also damaging to all.
My grandparents were wonderful people. While some of my earlier childhood memories include solving puzzles with my grandmother and going for drives or gardening with my grandfather, once I started school, I'd always drop by to see them on the way back home. They'd greet me with smiles and food, with games, with a listening ear, and with fascinating stories from their younger years. Throughout the turbulence that accompanies growing up, my grandparents were always there, a stable beacon in my life no matter what happened. Once a teen, if I had had a rough day, I knew that even if I knocked on their door at 11 at night, they'd welcome me with some pickles and a freshly-made bed — no questions asked.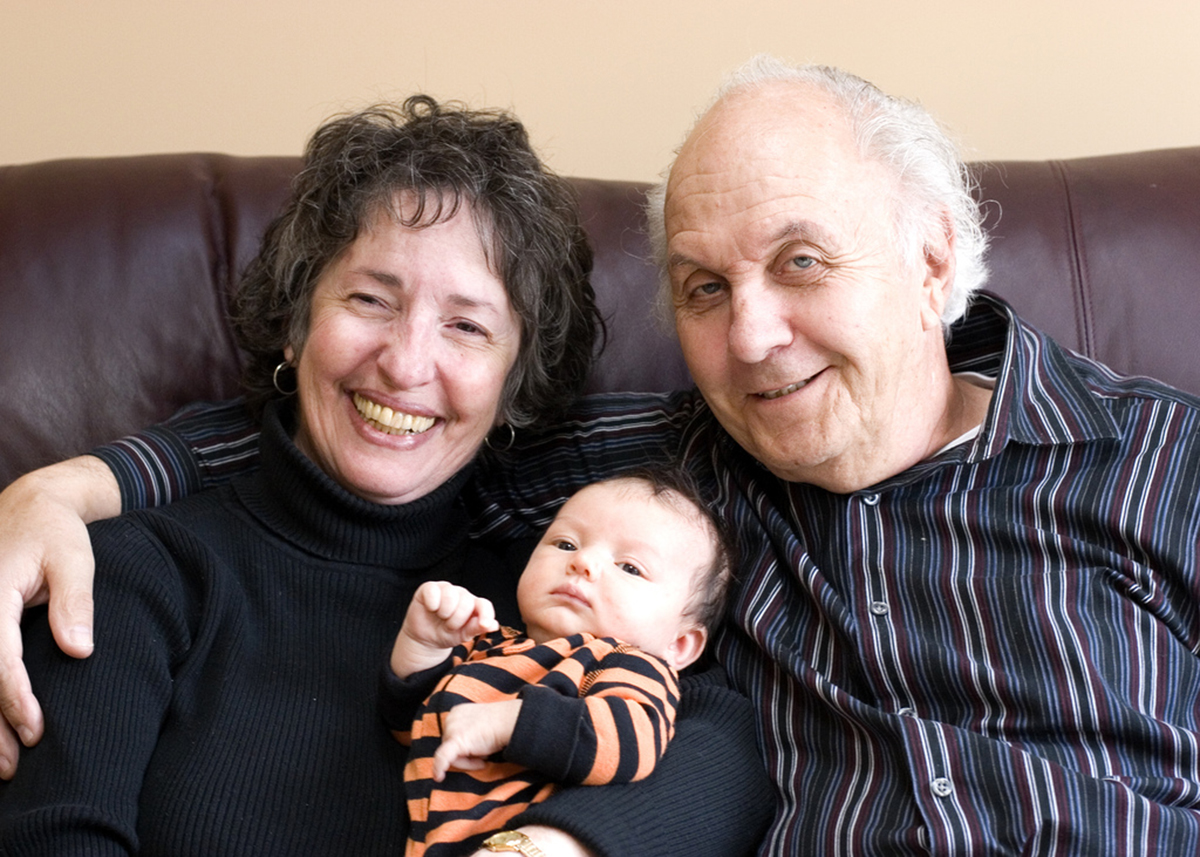 When those awesome grandparents of mine were young parents themselves, my elderly great-grandparents moved in next door. Before they agreed to the arrangement — which turned out to be a mutually beneficial one — they made one thing clear: they wanted to raise their kids as they saw fit, without interference. With this background, I guess it's clear enough that my grandparents never stood between my mother and me. They were a loving, non-judgmental, ever-present addition to my life. Parent-grandparent strife over how I should be raised was never a part of the deal. Looking back, it was pretty ideal. 
Not everyone can say the same. Though a study conducted by Oxford University and the Institute of Education in London found that kids are generally happier when they have grandparents in their lives, it isn't at all unusual for parents and grandparents to disagree about the way in which a child should be raised. If you're a parent whose parents don't agree with your child-rearing philosophy, or if you're a grandparent who isn't sure whether your child (and their spouse) are raising your grandchildren the right way, turmoil can result. 
What should be done when parents and grandparents disagree about child-rearing?
Frustrated By Your Parents' Or In-Laws' Take On Parenting?
Perhaps your parents or in-laws don't understand why you're going back to work, why you're not having your child baptized, why an organic diet is important to you, why you're not spanking, or even why you're not putting socks on your newborn in the middle of summer. When you're a new parent, even those little things are very important — the socks, oh the socks, I remember them like yesterday! — and every irrelevant-feeling disagreement seems like an attack on the notion that you are fit to be a parent at all. the bigger issues, meanwhile, can cause real emotional hurt. 
When you're a new parent, you're getting used to a novel role in life. Your beliefs, the latest research on which you base your parenting decisions, and the family culture you are creating together with your partner are the beginning of finding your feet as someone with a whole lot more responsibility now.
Who are your parents and in-laws — people who haven't spoken to your doctor or read the same books you did — to disagree? 
My own kids are elementary-aged now, but I remember it well, the strife over socks and baptisms. The older generation of your family tree may be insulting your choices without understanding them. In some cases, such as the case of an acquaintance whose parents didn't feel like babysitting their grandson when they went on holiday, parent-grandparent disagreements can have practical implications as well. 
Unless your parents and in-laws suffer from Narcissistic Personality Disorder or are otherwise unsafe — something that certainly happens on a regular basis — though, mutual respect is the key to solving your issues.
READ Daycare vs Grandparents: Who should look after the kids while you work?
Your parents and in-laws come from a different generation in which things were done differently. You can''t change them, but you can accept their differences. Explain why you are doing things the way you are if you feel like it, or otherwise just pass the proverbial "bean dip" and move on. Don't let them cross your boundaries, but do listen when you think you need to. Their experience comes from a different time, so it may not be relevant to you, but they're your kids' grandparents. When facing minor issues such as whether your kid should eat ice-cream or not, you may even want to compromise. A relationship with emotionally-healthy grandparents is worth its weight in gold.
Continue reading after recommendations