Current guidelines recommend bariatric surgery as a last resort for treating severe and morbidly obese patients, when all other modes of therapy fail. Health experts are now advocating the use of weight-loss surgery as a strong option instead.
Recent data shows that close to 80 million American are obese. Now considered a chronic disease, obesity is associated with various health conditions and increases one's risk of high blood pressure, high cholesterol, type 2 diabetes, coronary heart disease, stroke, asthma, osteoarthritis, gall bladder disease, sleep apnea, and some cancers. Aside from these medical issues, obesity also raises psychosocial as well as economic problems.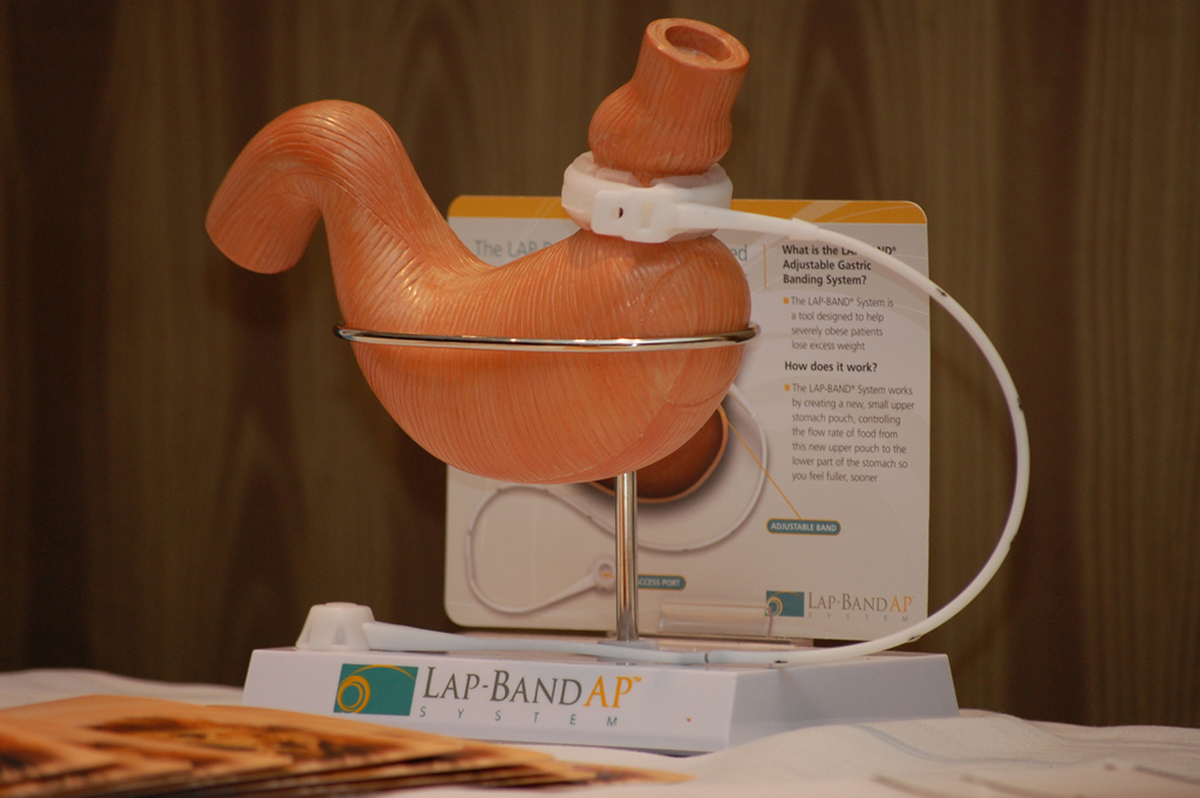 Overweight and Obesity, a Growing Problem
Experts define being overweight as having a body mass index (BMI, a measure of body fat) of 25 to 29. 9 kg/m² while obesity is that of having a BMI of more than 30 kg/m² . It is currently estimated that almost 70% of adults are either overweight or obese. Although the increase in prevalence rates of obesity seems to be slowing down since 2008, the National Health and Nutrition Examination Surveys show that overweight and obesity continues to be a growing problem among some groups of people, including those with low income and less education, and in some ethnic and racial minority groups.
Overweight and obesity significantly contribute to the development of chronic diseases and is a major public health problem. Research shows that obesity increases costs of hospitalization and outpatient services.
Obese patients usually spend more for medications and doctors visits and it is estimated that in the US, these costs have reached close to $150 billion dollars in 2008.
Bariatric Surgery as an Option for Treating Obesity
Bariatric surgery is a type of weight loss surgery that has been found to be effective in losing a significant amount of weight in morbidly obese individuals (BMI >40). It has been proven to be safe and effective in improving the health and quality of life of these people. At present, bariatric surgery is recommended only when all other measures such as diet, exercise and medications do not work, especially if a patient is at risk for obesity-related diseases. Current criteria set by the American Society for Bariatric and Metabolic Surgery, American Association of Clinical Endocrinologists, and The Obesity Society recommend bariatric surgery in morbidly obese patients with a BMI of at least 40 or in those with a BMI of at least 35 (severely obese) and one or more comorbid conditions such as diabetes, heart disease or high blood pressure.
Many healthcare providers are now clamoring for change in the current guidelines for managing overweight and obesity. They are strongly suggesting that bariatric surgery must not only used as a last resort for achieving weight loss in morbidly obese patients when all other options have failed.
Health experts usually advise overweight patients to eat a healthy, low calorie, high fiber diet that includes a variety of foods and nutrients to improve their weight and to promote health. They also encourage regular exercise, emphasizing on aerobic and muscle strengthening workouts to burn excess fat and increase fitness. Aside from these, current guidelines for the management of adult overweight and obesity set by the American Heart Association (AHA), American College of Cardiology (ACC), and the Obesity Society focus on the role of primary care physicians in identifying and managing high risk patients. These guidelines emphasize achieving at least a three to five percent weight loss, which could result in improvement of general health. These guidelines include an algorhythm which calls for dieting, lifestyle interventions (physical activity, behavioral changes), and working with a trained interventionist. Another option to manage excess body fat is to use prescription drugs which can reduce blood cholesterol levels, such as orlistat (Xenical) or appetite suppressants such as phentermine/topiramate (Qsymia) and lorcaserin (Belviq). However, these FDA-approved drugs must not be used alone, but to supplement a healthy diet and lifestyle.
See Also: Obesity: The disease of modern age
What is Bariatric Surgery?
Bariatric surgery refers to a type of procedure that involves creating a small stomach pouch that is then connected to the distal part (further end) of the small intestine. There are different techniques of doing this, but the common end result is to reduce the size of the stomach, which limits one's food intake, and to bypass the first portion of the small intestine where fat and other nutrients are absorbed.
Continue reading after recommendations
Medpage Today. Endo Type: Use Bariatric Tx to Battle Obesity. http://www.medpagetoday.com/Endocrinology/GeneralEndocrinology/44093
Medpage Today. New Guidelines Urge Docs to Focus on Obesity. http://www.medpagetoday.com/MeetingCoverage/ObesityWeek/42929
Maggard M, Shugarman L, Suttorp M, et al. Meta-Analysis: Surgical Treatment of Obesity. Ann Intern Med. 2005
142(7):547-559.http://annals.org/article.aspx?articleid=718311
WebMD. Bariatric Surgery Benefits May Outweigh Risks. http://www.webmd.com/diet/weight-loss-surgery/news/20110314/bariatric-surgery-benefits-may-outweigh-risks Cleveland Clinic Journal of Medicine. Risks and benefits of bariatric surgery: Current evidence. my.clevelandclinic.org/Documents/Bariatric_Surgery/schauerbest.pdf
Photo courtesy of Kevin Old by Flickr : www.flickr.com/photos/kevinold/2467970254
Photo courtesy of U.S. Navy photo by Lt. Cmdr. Roy Rice. by Wikimedia Commons : commons.wikimedia.org/wiki/File:US_Navy_030223-N-8119R-001_Doctors_perform_surgery.jpg
www.webmd.com
www.medpagetoday.com
annals.org
my.clevelandclinic.org