Although it represents a frequently mentioned term, not too many people know exactly what electroconvulsive therapy really is!
Definition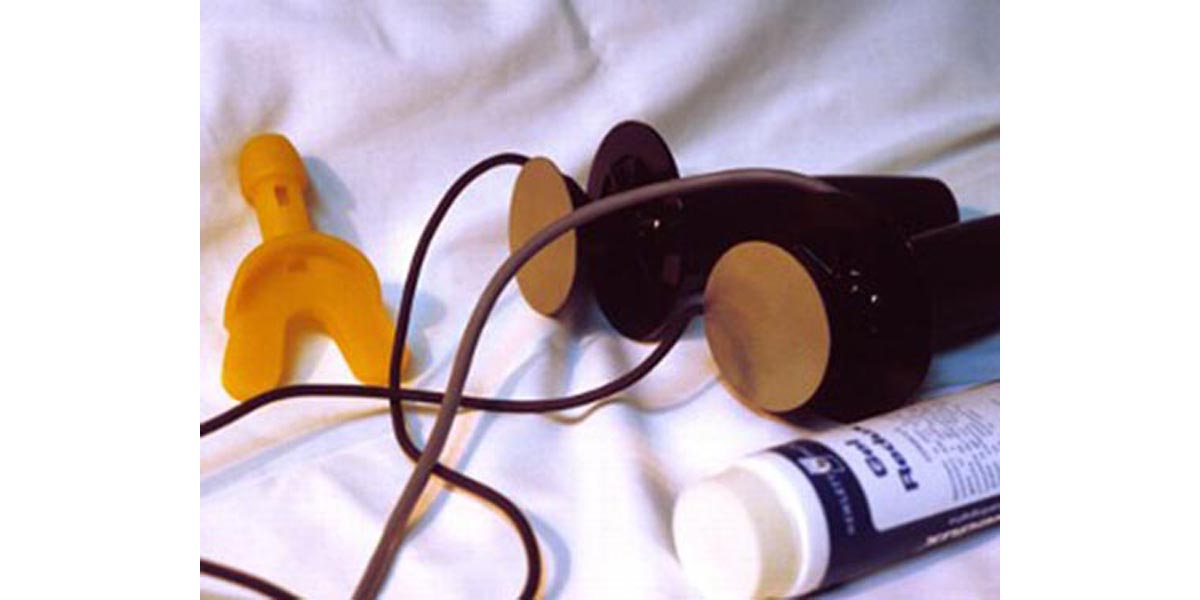 Electroconvulsive therapy or ECT is one specific medical procedure in which a small, carefully controlled amount of electric current is passed through the patient's brain. It is usually used to treat symptoms associated with certain mental disorders. How come? Well, it is proven that the electric current produces a convulsion for the relief of symptoms associated with such mental illnesses as major depressive disorder, bipolar disorder, acute psychosis, catatonia, major depression, mania, and occasionally for schizophrenia. It is also important to point out that almost all of these conditions are now most commonly treated through medications, counseling and psychological.
Purpose
What is the purpose of the electroconvulsive therapy? Well, everyone should know that it is usually used together with anesthesia, muscle relaxants and oxygen to produce a mild generalized seizure or convulsion. Several researches done in the past have shown that, after several repeated administration, ECT is highly effective in relieving symptoms of several mental illnesses.
When it is being used? Well, experts are saying that the ECT could be extremely useful in the treatment of major depressive disorder, bipolar disorder and schizophrenia. It is also used to treat patients with major depression, delusional depression, mania, and depression associated with bipolar disorder and schizophrenia. Not only this- it is also used with patients suffering from catatonia, neuroleptic malignant syndrome, and Parkinsonism.
What's also important- it is the pregnancy issue! Everyone knows that, when we talk about the pregnant patients, we must be very careful because most of the drugs can harm the fetus! Well, this isn't case with ECT! Because ECT does not harm a fetus, pregnant women suffering from severe depression can safely choose ECT for relief of their depressive symptoms.
Precautions before the procedure
It is important to know that there is a precise screening for every possible ECT candidates because before this treatment, patients should report any medical conditions they may have that might complicate their response to the procedure. This evaluation includes:
·

        
a complete medical history
·

        
a physical examination
·

        
routine laboratory test
·

        
an electrocardiogram (EKG)
·

        
Spinal and chest x rays
·

        
computed tomography(CT)  
It is also important to know that some medications, such as lithium and monoamine oxidase inhibitors (MAOIs), should be discontinued for some time before ECT administration. Patients are instructed not to eat or drink for at least eight hours prior to the procedure in order to reduce the possibility of vomiting and choking.  
Early history of ECT
When the ECT was invented? Well, two Italian physicians Ugo Cerletti and Lucio Bini were the first to use electroconvulsive therapy to treat patients with severe mental illnesses, back in 1930s. Of course, with time, as ECT became more widely used, many members of the general public and some in the psychiatric profession were opposed to its use. Why? Well, most of them most probably considered this method to be too barbaric and crude.  
However, later, as the procedures used with ECT became more refined, psychiatrists found that ECT was an effective treatment for schizophrenia and soon after, depression and bipolar disorder.  
ECT – effective therapy method or not
Although, there are even today groups of therapist which don't believe in the effectiveness of this method, today, with the introduction of improved safety procedures, ECT is a remarkably safe and highly effective procedure. Good thing is also that it can be easily performed in both inpatient and outpatient facilities in specially equipped rooms with oxygen, suction, and cardiopulmonary resuscitation equipment readily available to deal with the rare emergency. A team of health care professionals, including a psychiatrist, an anesthesiologist, a respiratory therapist, and other assistants, is present throughout the entire procedure.
Some of the most commonly considered indications are:
·

        
patient that cannot tolerate or didn't respond good to antidepressant medications
·

        
patient that have responded well to ECT treatments during past depressive episodes
·

        
patient that faces a greater risk from taking antidepressant drugs than from undergoing ECT
The procedure
Good thing to remember is that this method is performed while the patient is unconscious, which is induced by a short-acting barbiturate. Not only that, if we talk about medications used- we should know that patient is also given succinylcholine (Anectine) - drug that temporarily paralyzes the muscles to prevent self-harming! After this, a breathing tube is then inserted into the patient's airway. Beside this, a rubber mouthpiece is also inserted into the mouth to prevent teeth grouching or tongue biting during the electrically induced convulsion. Then, we have the electrodes! These electrodes may be placed on both sides of the head (bilateral) or one side (unilateral) and an electric current is passed through the brain. How strong electrical current? Well, the usual dose of electricity is 70–150 volts for 0.1–0.5 seconds.  This stage lasts approximately 10–60 seconds. The physician in charge will try to induce a seizure that lasts between one-half and two minutes. If the first application of electricity fails to produce a seizure lasting at least 25 seconds, another attempt is made 60 seconds later. The session is stopped if the patient has no seizures after three attempts.
How many treatments
Of course that important question is also how many treatments there should be to get the wanted results! Well, the total number of ECT treatments depends on such factors as:
·

        
the patient's age
·

        
the history of illness
·

        
 response to therapy
Most commonly- treatments are normally given every other day with a total of two to three per week. This lasts until the patient shows some positive results! Only rarely is ECT treatment extended beyond six months.  
Aftercare
It is important to point out that after the treatment - the patient is moved to a recovery area there his or hers vital signs are recorded every five minutes fully awake, which may take 15–30 minutes. Most of the patients report some initial confusion, but this feeling usually disappears in a matter of minutes. The patient may complain of headache, muscle pain, or back pain, which can be quickly relieved by Aspirin or another mild medication.
Risks
Although it wasn't like this before when the experts were starting with this method- today- recent advances in medical technology have significantly reduced the complications associated with ECT. Some of the most common complications include:
·

        
Memory
loss
– it is important to point out that one of the most common side effects of electroconvulsive therapy is memory loss and patients may be unable to recall events that occurred before and after treatment.  
·

        
disturbances in heart rhythm
·

        
slow heartbeat (bradycardia)
·

        
rapid heartbeat (tachycardia)
It isn't the same with all the patients! It is proven that the patients at high risk of having complications following ECT include those with:
·

        
a recent heart attack
·

        
 uncontrolled high blood pressure
·

        
some previous spinal injuries
In extremely rare cases, ECT can cause heart attack, stroke, or death. People with certain heart problems usually are not good candidates for ECT.  
Other possible side effects include:
Normal results
What are the normal results of the electroconvulsive therapy? Well, it is important to not expect a miracle although ECT often produces dramatic improvement in the signs and symptoms of major depression, especially in elderly patients. Where are the best results? Well, most of the experts are claiming that remarkable 90% of patients who receive ECT for depression respond positively while, on the other hand- only 70% respond as well when treated with antidepressant medications alone. Not only that- mania also often responds well to treatment with ECT, while with schizophrenia isn't so good! It is also important to explain the term "maintenance ECT"! This term means that they must return to the hospital every one to two months as needed for an additional treatment.


What could be considered to be an abnormal ECT result? Well, if an ECT-induced seizure lasts too long during the procedure, doctor that's performing an ECT will control it with an intravenous infusion of an anticonvulsant drug, usually diazepam (Valium). However, this could be considered to be an extremely safe procedure. Some are interested are there any long-term complications but- experts are saying that there is no convincing evidence of long-term harmful effects from ECT.