Pain during sexual intercourse can make your sex life hard and can interfere with the process of trying to conceive. These things are reason enough to get it checked out, but keep in mind that it may also be an indication that you have a medical problem.
Never suffer in silence, and always see your doctor about painful sexual intercourse.  In this post, we will take a brief look at the possible causes of pain during sexual intercourse in women.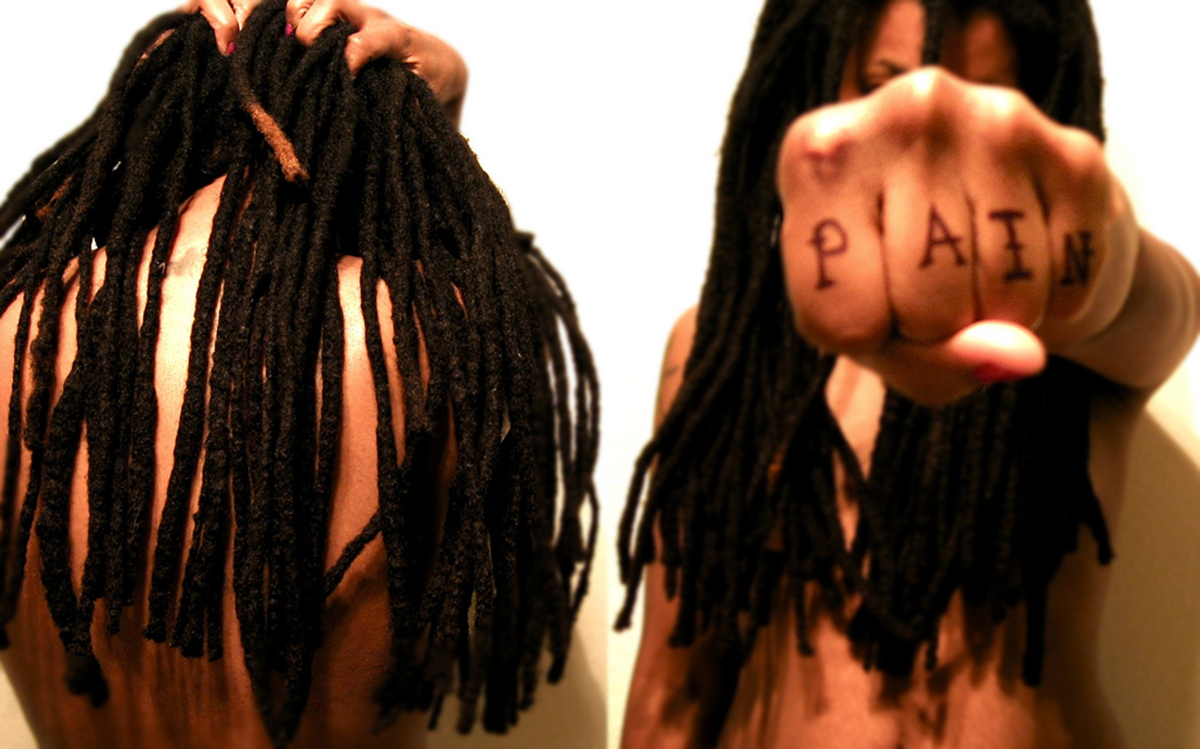 Simple causes with a simple solution
Pain during sex can have some very serious causes, but it can also be due to something quite simple. Are you aroused when you have sex? Are you lubricated sufficiently? A busy life can make us take a "quickie" approach to sex too, and a stressful life can make sex less enjoyable especially if you are trying to conceive and have come to see sex as a chore that you need to get over and done with, in the hope of seeing a positive pregnancy test. Do you still have pain if you use a (TTC-friendly) lubricant? If you and your partner don't rush things? If you make sure you engage in plenty of foreplay? If not, you probably have your answer right there.
Sexually transmitted diseases and other vaginal infections
Every couple that wants to conceive a baby should really be tested for sexually transmitted diseases, even if they think they couldn't possibly have any. Do you have pain during sex and haven't had an STD test? Now is the time, as many sexually transmitted diseases cause pain as they damage the reproductive system. Chlamydia and gonorrhea are two examples of STDs that can lead to chronic pelvic pain, including pain during sex, if they are not treated. These diseases can cause pelvic inflammatory disease (PID) if they are not treated too. PID can cause you a lot of pain. It can also block the fallopian tubes as it rages through the reproductive system, leading to infertility. Pain can also be caused by vaginal infections that are not sexually transmitted. A yeast overgrowth (thrush) is a very common infection that can be caused by changes in your immune system, for instance after you take antibiotics. This can make your vagina and vulva dry and itchy, leading to pain.
Endometriosis
Endometriosis is a condition in which the tissue that normally lines the uterus and which is shed during periods also grows in other parts of the reproductive system. Endometrial growths can be encountered in the fallopian tubes, ovaries, within the abdominal cavity on the bladder and bowels, and even inside the vagina! Pelvic pain and pain during intercourse and other strenuous physical activities are symptoms that may very well point towards endometriosis. Surgical treatment can relieve your pain and improve your fertility.
Other problems within your reproductive system
A physical abnormality within your uterus, like a split uterus (uterus didelphys) or even uterine fibroids which are so common that most women will have them at some point in their lives. Fibroids can be tiny, but that can also grow to remarkable sizes. Whether fibroids will cause you pain or not depends on their size and location. You could also have a cervical problem, or just a really sensitive cervix. The shape and position of the cervix changes throughout the menstrual cycle, and some women experience an uncomfortable sensation as the penis hits the cervix at certain times of the month. Ovarian problems are yet another cause of pain during sexual intercourse.
Cysts are an example of an ovarian problem that can cause you pain. Hormonal issues can be another culprit. Perimenopausal women tend to suffer from a dry vagina that can make sex an unpleasant adventure! The average woman enters the menopause at age 50, but the perimenopause can start years before a woman ultimately stops having periods altogether. Also keep in mind that some women enter the menopause early. It is even possible for a woman to start showing symptoms of the perimenopause in her twenties!
READ STDs are Still a Huge Problem in U.S.
After birth
Have you recently given birth to a baby? It is possible that you simply attempted to have sex too early, if you are less than six weeks postpartum. Women who gave birth recently but not that recently might want to look into the possibility that there is a physical injury. Episiotomies (vaginal cuts during childbirth) don't always heal well, and the same can be the case with natural tears. You should also have your cervix checked for injuries if you experience pain during intercourse after childbirth.
Vaginismus
Some women have consistent pain during sex because their vagina literally cramps up, while others find intercourse impossible to achieve altogether. Vaginismus is caused by a fear of sex or a fear of pain. Reading about the possible causes of pan during intercourse may give you an idea as to what might be going on with you body. Symptoms are often quite non-specific however, and it is never possible to self-diagnose the cause of your suffering in this department. Do make an appointment with your OBGYN to find out what is really going on yesterday, if possible!