Razor-harboring candy isn't the biggest danger your kids will face this Halloween — it's cars! How can you keep them safe in the crazy and spooky Halloween traffic this year?
Child pedestrian deaths more than double during Halloween, making this wholesome family holiday the deadliest time of your for a child to be out and about on foot, data reveals. Thirty-one percent of parents, being aware of the risks, have expressed concerns about their child's traffic safety, yet 12 percent of them allow their under-fives to go trick or treating without parental supervision. As few of us would allow to our preschoolers to wander the streets on their lonesome, we can probably assume that those children are under the supervision of older siblings.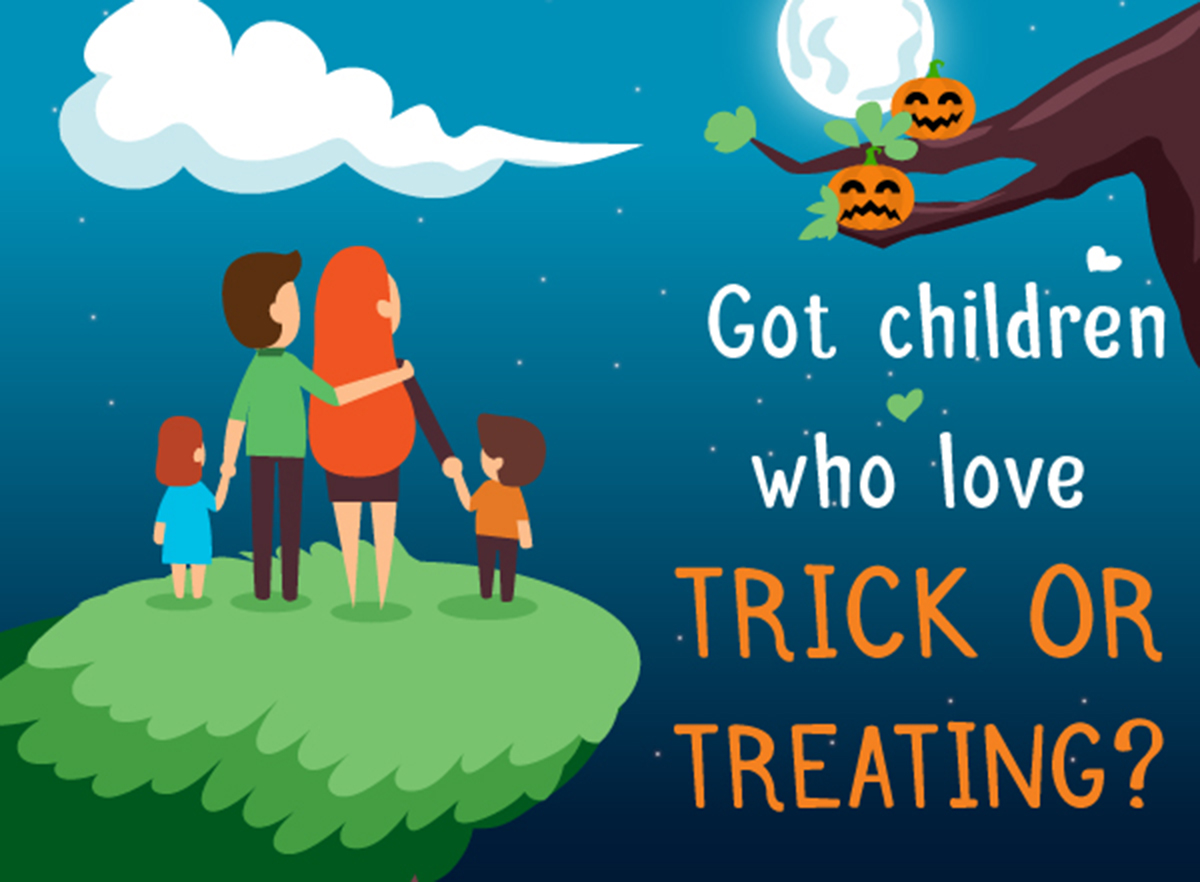 If that sounds like a good plan to you, you may be surprised to learn that most child pedestrian fatalities on Halloween, 32 percent, were children between the ages of 12 and 15 — children who you might assume are responsible enough to go out trick or treating by themselves and with younger brothers and sisters in tow. Twenty-three percent of fatal card accidents on October 31, meanwhile, concerned kids aged five to eight.
Sixty percent of these fatalities were found to occur between 4 and 9 pm; exactly the kind of hours during which you might expect your kids to be out trick or treating.
You know what else? Forty-three percent involved drunk drivers, and a third of all fatal car accidents featured drivers below the age of 25 behind the wheel. It's a myth that your child is most likely to be hit by a car on busy intersections, and that they'll be fine on quieter neighborhood roads, too.
What Can You Do To Keep Your Kids Safe From Car Accidents This Halloween?
The good news is that a few simple safety precautions can reduce your child's risk of being in a car accident, either as a pedestrian, a passenger, or a driver, greatly.
Your 12 to 15 year old kids might not think it's cool if you go out trick or treating with them, but the frightening data mentioned above shows that you have more than enough reason to do exactly that — or alternatively, you could host a (tea-light free) Halloween party in your home. Since drunk drivers and young drivers both play a large role in the fatalities that do happen over Halloween, you could encourage your youngsters to refrain from driving, as well as of course from drinking, on this night.
READ Halloween Health And Safety Tips For Adults
No matter your kids' age group, brightly-colored Halloween costumes featuring reflective strips, and the use of flash lights or bright jack o' lanterns, will keep them more visible.
Go trick or treating together with your kids, talk to them about safety in advance, and stick to sidewalks wherever you're able to. If sidewalks are not available, walk facing oncoming traffic and get out the way well before any cars are within reach. Use cross walks, always look left and right, and never run but instead walk, while crossing.
READ Throw Your Kids An Unforgettably Creepy Halloween Party!
Consider avoiding driving yourself on Halloween, but if you do, make sure not to drink and to be aware of potential trick or treaters on the road. Remember that some kids wear costumes that make them less visible rather than more visible, so pay extra attention.
Infographic by SteadyHealth.com
Infographic by SteadyHealth.com