It is that time again when all the little ghosts and goblins come out. Of course I'm talking about Halloween and the trick-or-treaters that ring the doorbell hoping for candy to fill up their bags.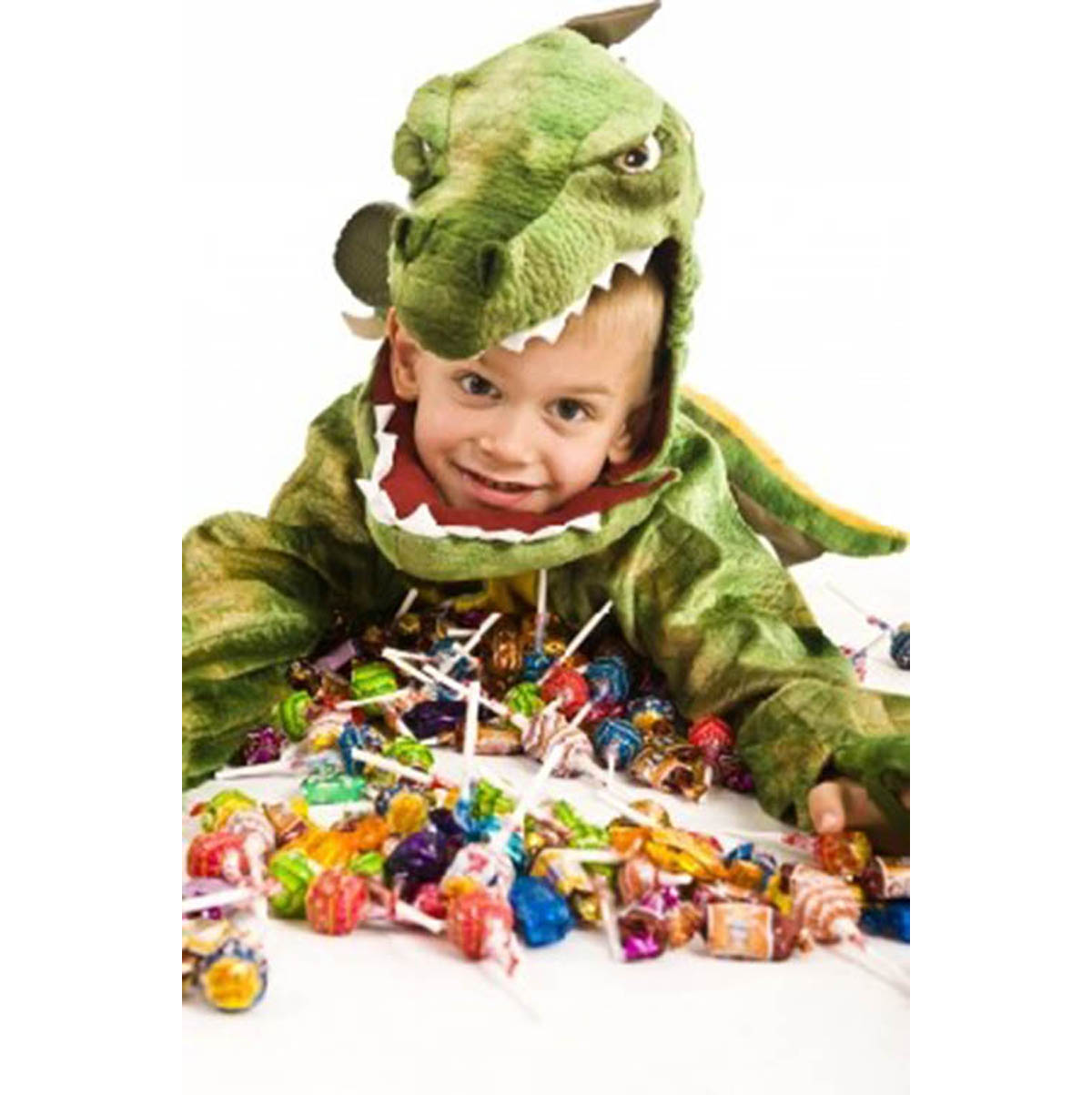 Healthy treat you can give that kids will actually enjoy 
Halloween is a perfect opportunity to try to spread health by giving kids a healthy treat instead of a sugary treat.  It sounds good in theory but what kind of healthy treat can you give that kids will actually enjoy?  Here are a few suggestions:
Dried fruit:  Kids love dried fruit.  It's naturally sweet and it's packed with vitamins.
Juice boxes:  I've never come across a kid that didn't like a juice box.
Sugar-free gum:  Gum is always a hit with kids and sugar-free gum is a great alternative to the sugar rich gums kids usually get.
Raisins:  Small individual boxes of raisins are a sweet and healthy snack most kids enjoy.
Pretzels:  Individual bags of pretzels are something different and much healthier than a candy snack.
Halloween doesn't have to be about candy and edible treats.  You can also give non-edible items that kids will really enjoy.  Some great suggestions for non-edible treats are:
Crayons or colored pencils:  Kids love to color and draw.  You can give them art supplies along with a small coloring book or sheets of art paper to help spark the creative side of kids.
Stickers:  Kids enjoy stickers they can display on their papers or even on themselves. 
Inexpensive toys:  You can purchase small games or puzzles and give these as treats instead of candy. 
Don't be discouraged if when you start handing out your healthy treats the kids look at you with disappointment in their eyes.  Once they get home and start looking at the items they received they will be happy with the healthier choices you gave them.  When you give kids non-edible treats they will certainly appreciate what you have given long after the candy is gone. 
Being Responsible on Halloween
Kids learn by example.  We, as parents and grandparents, need to take a responsible approach to Halloween and do our best to help kids make healthy choices in the foods they eat.  We can do this by offering them alternatives to unhealthy foods by offering healthier foods that have kid appeal.  Healthy foods that are tempting treats such as fruit, popcorn, and juices. 

If you live in a neighborhood you might enlist the help of your neighbors to make this Halloween a healthy Halloween.  Ask your neighbors to offer only healthy treats this year instead of the normal sugary high calorie treats they have handed out in the past.  If you can begin teaching your children about food and what it is intended to do for your body, you might be successful in breaking the chain of bad eating behaviors. 

Many neighborhoods have started having block parties instead of traditional trick-or-treating because this helps to regulate the types of treats the children are receiving.  A Halloween party with prizes for best costume and lots of games is a fun and responsible approach to Halloween. 
More Healthy Halloween Ideas
Many people think that it's not Halloween unless kids can get a bag full of unhealthy candy treats.  The fact is, it's not the kids who are so resistant to changing the Halloween routine; it's the parents.  Some parents feel they will ruin the fun for their kids if they don't let them have this one day to stock up on candy.  Kids adapt to change well but parents are resistant to taking away the tradition of begging for candy. 

It's for this reason that a Halloween party is such a good alternative to traditional trick-or-treating.  As parents you can regulate the types of foods served at the party being careful to make the foods fun and healthy.  Supplying kids with lots of games and prizes to be won is also a very good way to keep their attention.  Starting new traditions can be a challenge but it is well worth the effort if you lessen or even eliminate all the unhealthy treats kids usually get from going door to door. 
Getting your kids to help plan, decorate, and host your Halloween party is another way to get them excited about this alternative to trick-or-treating.  It's important that parents participate in the party as well.  Dressing up in costumes and letting the kid's judge the best parent costume is another fun way to keep the kids involved in the party.  The party is for the kids so it's important to allow them a lot of input as to what kind of games and activities they want at their party.
If you can get the whole neighborhood involved you can have a rotating type party where several houses in the neighborhood host the party.  Each house has different games, prizes, and food.  The goal is to make it a night they won't forget and helps to change their attitude about the unhealthy traditions that surround Halloween.  Having a fun and successful Halloween party will keep your kids excited about doing the same thing every year.
READ Throw Your Kids An Unforgettably Creepy Halloween Party!
Halloween is a fun and exciting time for kids.  I have some wonderful memories from when I was a child as well as when my kids were young.  Most of my best memories don't involve trick-or-treating at all.  They involve memories of haunted houses and Halloween parties that my parent's always had in which I took over the tradition for my kids as well. 

Kids just want to have fun.  Sure they love candy but they love having fun even more.  Giving your kids a healthy alternative to the usual traditions of Halloween is such an excellent way to help your kids obtain a healthier life style by making better food decisions.  It's up to us as parents to change those bad eating habits and a great way to do that is to offer healthier solutions to Halloween treats.  I hope you have a gool of a time this Halloween.