Malignant melanoma is a malignancy or cancer of the melanocytes or pigment producing cells of the skin, but can also be found in the ears, eyes, gastrointestinal tract, oral and genital mucous membranes and leptomeninges.
What is Vitiligo?
While melanoma's only account for approximately 4% of all skin cancers, it is the most common reason for skin cancer-related deaths throughout the world.  Melanomas most commonly occur on parts of the body that receive exposure to direct sunlight, but can happen elsewhere.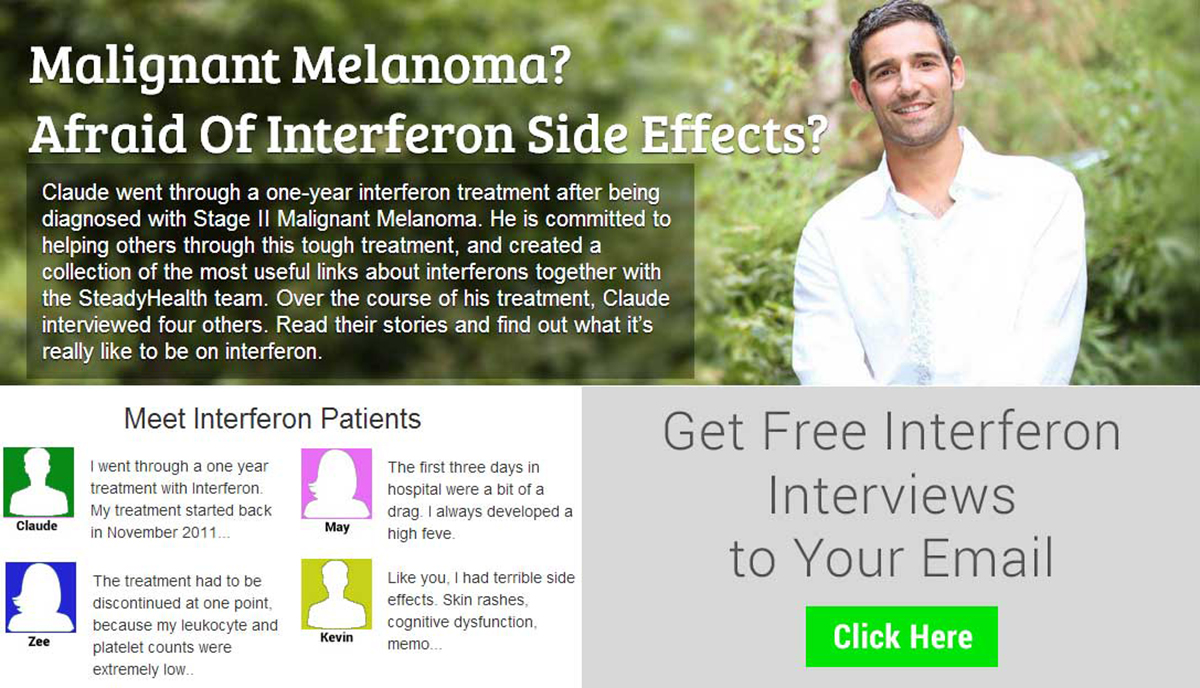 Vitiligo is an autoimmune disorder which also called leukoderma; the condition is highlighted by a significant loss of melanin, which is what gives skin its color.  The skin which receives the most sun exposure is the most likely to be affected and the disorder develops as areas of white dots, patches or macules and occasionally the area will itch and have sensitivity around the borders.  Approximately 70% of people carry the gene variant for Vitiligo, the disorder affects about 40-50 million individuals worldwide and happens in both males and females equally.


How Does a Gene Variant in Vitiligo Protect Against Melanomas?
According to a recently published study in the New England Journal of Medicine, scientists at St. George's University in London found that 70% of the population has a gene variant that while causing an increased risk of Vitiligo, provides a decrease in the risk a person has of developing melanomas.  Genetic testing was performed on 1.514 patients with Vitiligo and 2,813 people in a control group that did not have the disorder. Study subjects were Caucasians of European bloodline. 

A newly discovered gene variant which is involved in the immune system is of significant importance because of its association with TYR genetic locus, which is the key enzyme in melanocytes.  The study information provides a brand new link, which gives medical professionals a variety of new treatment options for both melanoma and Vitiligo.  It is thought that because of the genetic association between Vitiligo and the immune system and tyrosinase, the link will slow the progression of melanoma or decrease the chances a person will develop the condition, further information is needed to better understand everything completely.


Melanoma Awareness Week
The Myfanwy Townsend Melanoma Research Fund sponsors Melanoma Awareness Week which runs from June 13th-21st of each year.  The foundation was established a decade ago by friends and family of Myfanwy Townsend who succumbed to melanoma.  The objective of the week is to raise awareness, secure research funds and promote early detection, diagnosis and treatment and further scientific study efforts to find a cure for the disease.


Read More: Skin Cancer Melanoma: Symptoms and Treatment Options
Overview
Melanoma is one of the most common of all cancers and undeniably one of the most deadly, taking an estimated 9,000 lives each year.  By raising awareness and using early diagnosis and treatment, many people will get treatment which results in lives being saved.  To decrease the chances of developing melanoma, people should always use sun block on exposed skin, wear hats and other protective clothing when outdoors and make sure to do a monthly check of any moles and note suspicious variations and seek medical attention to address any possible dangerous changes to ensure melanoma is not the culprit.
www.mayoclinic.com/health/melanoma/DS00439/DSECTION=causes
news.suite101.com/article.cfm/gene-variant-in-vitiligo-protects-against-malignant-melanoma-a228479
health.virginmedia.com/Melanoma-awareness-week-2009.htm