You've been through roughly 40 weeks of pregnancy and have gone through the somewhat perilous process of giving birth, either vaginally or by c-section. Now, you are finally holding that newborn in your arms.
You would love to stare into his face and talk about who he resembles with your partner. Instead, everybody you know wants to see your little one as soon as possible, and is flooding you with "helpful" offers they say they want to cook and clean for you, but they really just want to enjoy the privilege of looking at your beautiful new baby.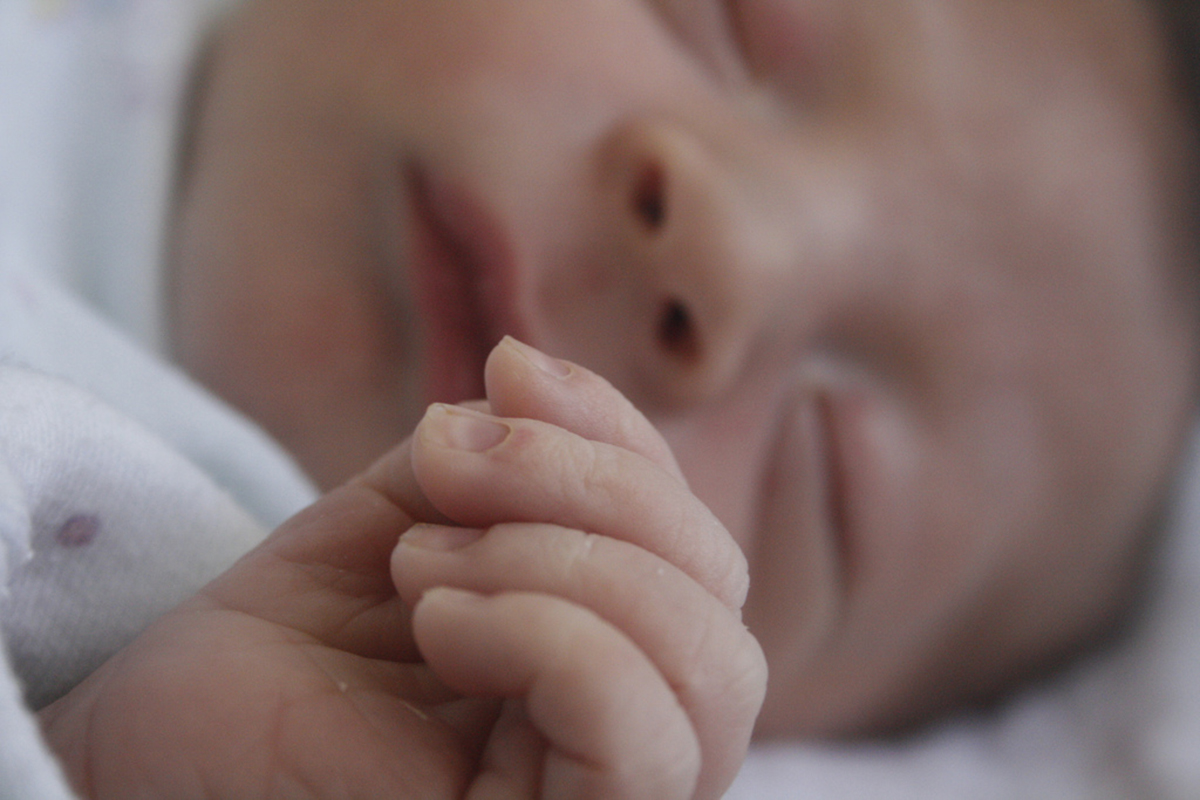 Enter the Babymoon. What is a Babymoon? Quite simply, it's getting away from the madness that can surround new parents in the first few weeks after their baby's birth and (re)claiming that special time for themselves, so they can bond with their newborn and recover from pregnancy and birth. There are no rules, other than a very simple one: enjoy your baby and your special time together.
Planning your Babymoon
In many cultures, new mothers and their babies traditionally stay inside for a period of time (often 40 days, also perhaps coincidentally the time it usually takes for postpartum bleeding or lochia to stop). In cultures where this tradition is still alive, relatives will come to "mother the mother".
The mom herself is encouraged to stay in bed with the baby, and she will have all her cooking and cleaning done for her. If that appeals to you and you have friends or relatives who will come and pamper you during the first few weeks after you have given birth, go for it. You'll especially welcome this type of help if you have had a cesarean and will need to recover physically.
Some new parents are, however, desperate to make sure that their first few weeks with their baby do not involve relatives. Has your mom, sister, mother in law or overbearing cousin offered to stay with you to "help" with the baby? Telling them that you are planning a Babymoon during which you and your partner bond with the baby together, in complete peace, can help you avoid long postpartum visits. By the same token, you can tell anyone who you don't want to see just yet that you are not doing visits with the new baby for a few weeks to a month, because you are using the opportunity to bond with your baby without outside interference.
A Babymoon is a time to focus on yourself and your baby, and other people will get to see the new little one later on. Couples who are intending to have a Babymoon after their baby is born will benefit from making a few preparations during pregnancy, to ensure that they have the best Babymoon they can:
Start feeding the freezer during pregnancy, so you have enough to eat during your Babymoon.
Stock up on baby supplies like diapers, clothes, and cream so you don't have to buy anything. You can still go shopping if you want to, obviously, but it is nice to not have to.
Include a note about your Babymoon with your birth announcements. Explain that a Babymoon means you'll be taking time out to bond with the baby, and you won't be having visitors over just yet.
Newborns sleep an awful lot. Though you will probably welcome the time to recover physically, you may also be a little bored. Pre-empt this by purchasing a nice stack of good books make it a good selection of fiction and parenting books. Films are also great.
Would you like to avoid everyone, or do you really like the idea of others pampering you? Try to get someone to cook and clean for you and your partner if you would like that.
Dads also need time to bond with their babies. Avoid the trap of making your partner do all the hard, non-fun work and try to make the Babymoon a relaxing experience for everyone.
My Babymoon experience
When my daughter was born, I was up and about immediately. My husband's family (mother and cousin) came to stay soon after the birth. They tried to be helpful, but really weren't. I felt like I had to cook and clean just to make sure they were well taken care of. My mother in law tried to help with the baby, something that meant I was unable to find my own parenting groove because she would feel insulted if I didn't do things her way.
She comes from a different culture, and has very different ideas about baby care and parenting than I do. Though I had a peaceful homebirth, my life was taken over by other people much too soon after my daughter was born. I knew I wanted to do things very differently when I got pregnant again. I found out about the concept of having a Babymoon on a forum I was participating in at the time, and knew it would be great for us.
READ Baby Blues and Postpartum Depression (PPD): Causes and Treatment
My son was born in the middle of the winter, again at home. It was really cold out, so we basically had no choice but to stay curled up in bed for a few weeks. No relatives came. I switched my Skype off and told my husband to send curious neighbors away. He took a few weeks off work, so we were all together for about three weeks before life as we know it started again. It is the most fantastic experience. It really help us bond as a new family, and I remember it with fondness. My then two-year old and I would watch films in bed, or she would help my husband shop as I took a nap with the new baby.
We played games together, read books, discussed baby names (we took a month to come up with one that stuck) and snuggled up together. It was life in the slow lane, and it helped all of us. If I ever have another baby, I'll definitely be taking a Babymoon again. Feel free to share your thoughts about Babymoons in the comments section. If you are currently expecting, you may also like to read Pregnancy planning: What should you think about?