We read about new environmental and lifestyle factors that can reportedly cause infertility nearly every week.
There are plenty of other dangers out there that have nothing to do with fertility as well like sunbeds, which can cause cancer. Have you been making the safe, responsible choice and used fake tan instead? If so, you may be shocked to hear that fake tan has been linked to fertility problems! Is it real, or merely an urban myth?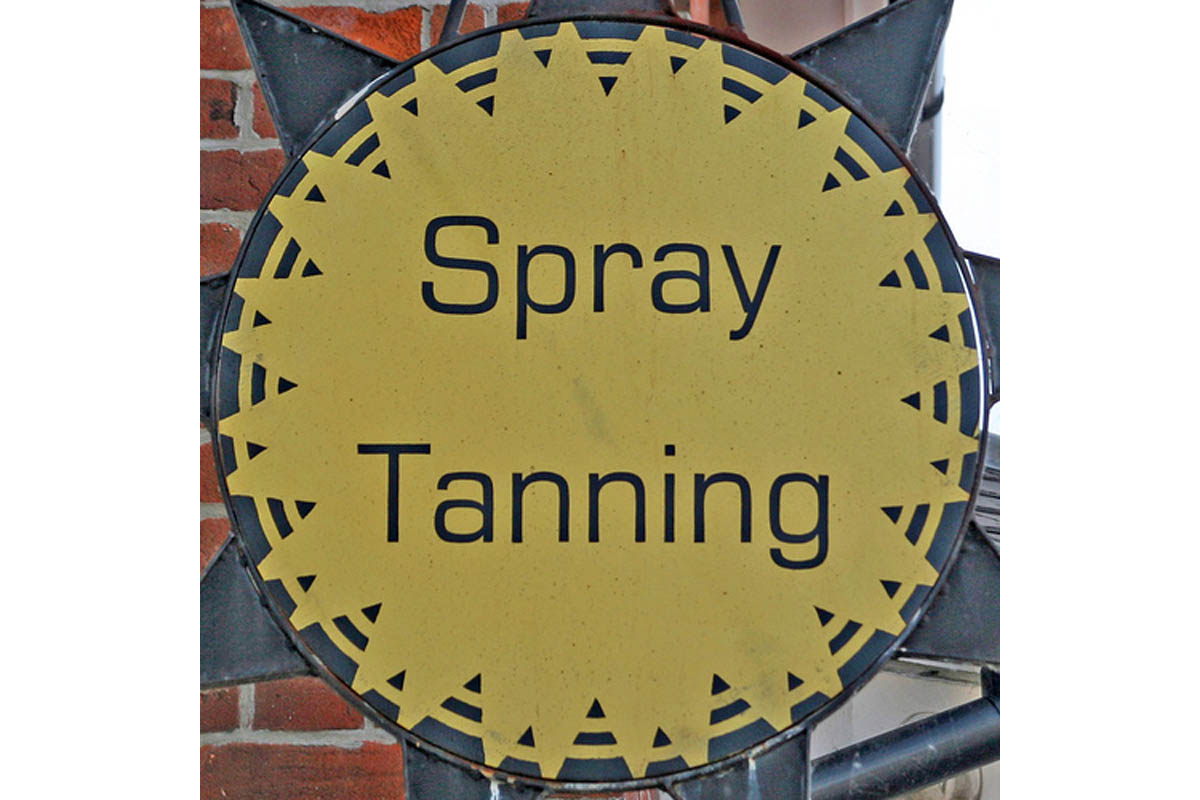 Fake tan dangerous?
Fake tan may seem like a harmless way to beautify yourself, and a wonderfully responsible option compared to either baking in the sun or using sunbeds. Most women opting to have fake tans applied do so to avoid the risk of cancer, which is well-known to be a real problem with UV rays. Unfortunately, a fake tan may not be as safe as it seems. What exactly is the problem with fake tans? Officials from the European Environment Agency warned about the many chemicals in fake tans, and added that there is an additional problem because fake tan is applied all over the body, on a regular basis.
Chemicals found in fake tan include formaldehyde, a particularly nasty chemical, and nitrosamines. Both of these are carcinogenic, in the right amount. Then, there are hormone-disrupting substances. This is, of course, where the fertility worries come from. Let's not forget about dihydroxyacetone, the main active ingredient in fake tan sprays. This substance can be absorbed into the blood stream through the skin, and if you inhale it while the fake tan is being applied. Apparently, this can alter a person's DNA and lead to tumors.
Jacqueline McGlade, executive director of the European Environment Agency, told the British newspaper The Telegraph: It would be prudent to take a precautionary approach to many of these chemicals until their effects are more fully understood. They may be a contributing factor behind the significant increases in cancers, diabetes and obesity and falling fertility. It s the cocktail effect."
Fake tan and infertility
So, does fake tan cause infertility? The story about the dangers of fake tan appear in many British newspapers earlier this year, and there have also been plenty of reactions to it. Note that we are talking about "expert opinions", and not a scientific study. Other "experts" deny that there could be any possibility of fake tans causing infertility or other problems. Take Dr Chris Flower, director general of the Cosmetics, Toiletry and Perfumery Association (CTPA), for instance.
After the story about fake tan and infertility went viral, Dr Flower was quoted as saying: "It s an exasperating, stupid story that s taken on a life of its own. Are there any risks to yourself, your fertility, your offspring? No, absolutely not." What we have here is various different opinions, none of which have been proven scientifically. Personally, I don't think fake tan is a necessary part of my life, and I would rather avoid it if there is any chance at all that it could be harmful. None of the experts convinced me that a fake tan could have a negative impact on fertility, but the idea that fake tan has cancer-causing ingredients puts me off. I know childhood vaccines contain formaldehyde too, and that some parents are concerned about that.
READ Tanning Addiction - Tanorexia And Melanotan
The amount is tiny, and I figure that vaccines have a great benefit. Fake tan? Not so much! I'd rather stay away from it, while trying to conceive, during pregnancy, and frankly in general. I'd have to add that I don't think someone representing an association that has a vested interest in promoting cosmetic including fake tans is the best person to convince you that they are safe. What do you think about fake tans, and has the warning that they may, possibly, be dangerous in some kind of way put you off? We'd love to hear your opinions (expert or not, ha!) please leave a comment below. Meanwhile, you may also like to read about sunbathing during pregnancy.