Changes in brain chemistry are not the only reason gardeners enjoy gardening, but for gardeners who suffer depression and post-traumatic stress, they certainly help. The unique kind of exercise provided by gardening also helps restore metabolic health
Gardening Does a Body Good
In 1988, then 32-year-old Robert Stephens (a pseudonym) was misidentified as the armed robber of a 7-11 convenience store from a single frame taken from footage recorded on a grainy, black-and-white security camera. Never having had so much as a parking ticket before his arrest, Robert didn't believe he needed an attorney to handle his arraignment because he was innocent. Robert was wrong.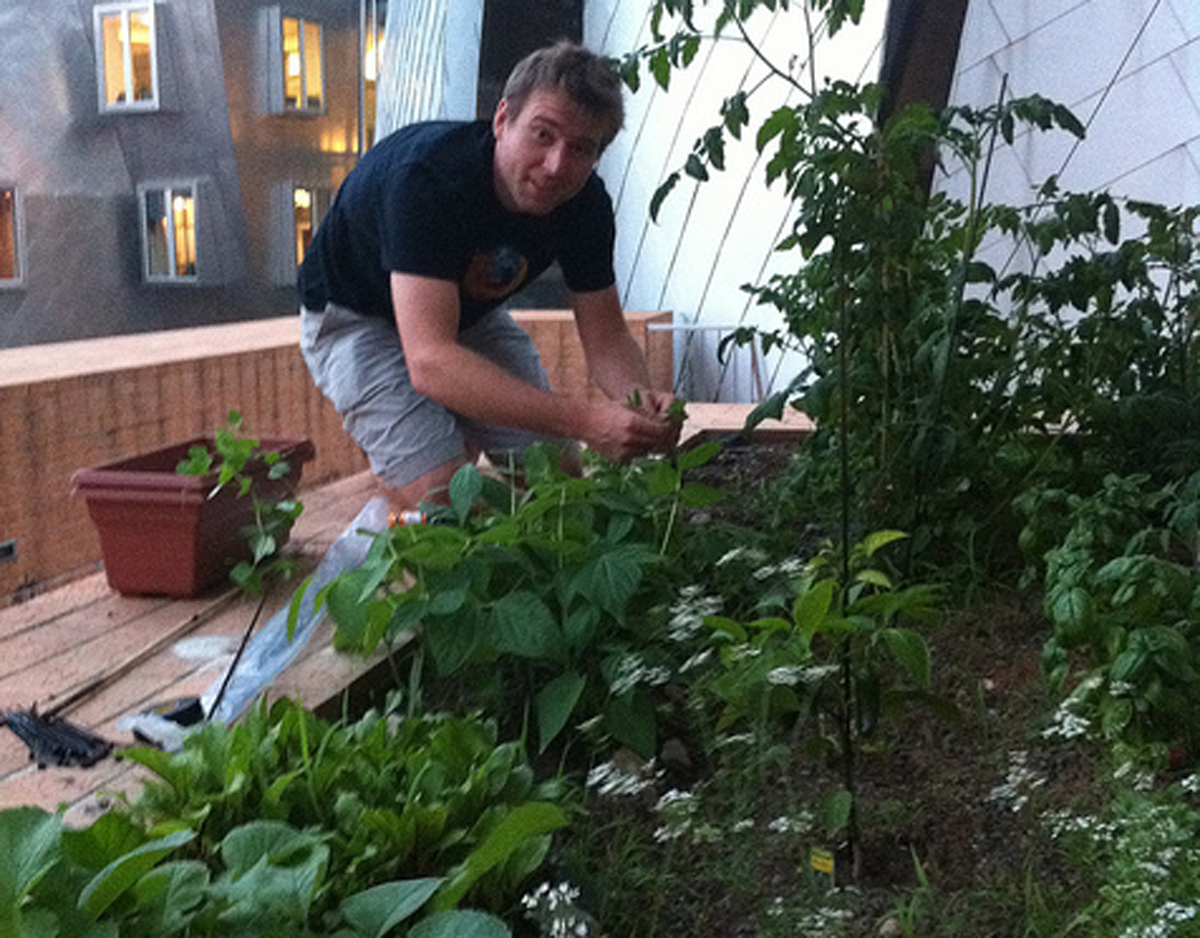 Held for 42 days in jail with violent offenders before the real criminal was caught in another holdup, Robert emerged from jail to find he had lost his home, his job, and his savings, and he had been unceremoniously dismissed from a major university's doctoral program. All of this happened to Robert without so much as "We're sorry" from his accusers or the police department in the North Carolina city where he had been held. Adding to his distress, Robert learned that a beloved aunt and uncle in that city had provided the police with false information that led to his arrest, for no apparent reason other than meanness, and continue to provide false information for many months thereafter.
At first Robert visited the community-based counseling service to which he had been referred, but when the counselor told him that he could not possibly have grown up in a Czech-speaking community in Texas and maybe he needed in-patient treatment to cure his delusion—Robert fought off a court order for treatment by demonstrating his ability to speak Czech to a linguist brought in from the nearby university—Robert decided to move as far away from North Carolina as he could. He managed to get half a continent away. Anxiety, depression, and fits of despair plagued him, however, until his father gave him half an acre (about 2,000 square meters) on which to plant a garden.
With a hoe, a shovel, a "man" (a long-pronged spading fork for piling soil), Robert began to offer his services raking leaves and cutting weeds for free to obtain the raw materials for his compost pile. A neighbor gave him 150 railroad ties, 6 feet (almost 2 meters) long and weighing 125 pounds (a little under 60 kilos) each. Robert carried them on his shoulders nearly a mile (1600 meters) to his garden site.
Within a year, Robert had a garden site that was the envy of gardeners for miles around. And within 18 months, Robert's flashbacks and post-traumatic stress had abated enough that he was able to work at an 8 to 5 office job to continue rebuilding his professional life. "Gardening gave Robert his life back," his father noted happily.
What is it about gardening that does a body—and the mind—so much good? Gardening helps relieve depression, requires a unique kind of physical exercise, and rewards gardeners with a great source of organic nutrition.
Getting Down and Dirty to Relieve Depression
It is possible that Robert's decision to build a compost pile was key to his recovery. A bacterium called
Mycobacterium vaccae
that is nurtured in the soil, Dr. Christopher Lowery of the University of Colorado at Boulder says, can interact with the human brain.
When this bacterium is absorbed into the human gastrointestinal tract, either from dirty fingers or by inhalation and ingestion while a gardener is working in the dirt, it stimulates the lining of the digestive tract and the brain to release the mood modifying neurotransmitter serotonin. In effect, this species of bacteria that is common in gardens performs the same function as selective serotonin reuptake inhibitors like Prozac and Paxil, only by increasing the brain's supply of serotonin rather than by preventing the reuptake of serotonin.
Changes in brain chemistry are not the only reason gardeners enjoy gardening, but for gardeners who suffer depression and post-traumatic stress, they certainly help. The unique kind of exercise provided by gardening also helps restore metabolic health.
Continue reading after recommendations
Barcat JA. [Mycobacterium vaccae and intelligence. Sensationalism and propaganda in press releases].Medicina (B Aires). 2011, 71(2):186-8. Spanish.
Photo courtesy of mrwalter on Flickr: www.flickr.com/photos/mrwalter/5979214052/