Group Therapy can work for many people. However, it might not work for you. Here's why.
Group Therapy is one of those exactly-what-it-says-on-the-tin things: therapy takes place in a group setting, rather than in a one-to-one therapeutic session. It typically involves a small group of people (between seven and twelve is normal). The members of the group are encouraged to share their experiences and ideas as they progress, but the way the group is run will vary from group to group (depending on the therapist leading the session).
There is no pressure to participate in any activities, and many people feel that they prefer to sit and listen for the first few sessions before beginning to confide in the group.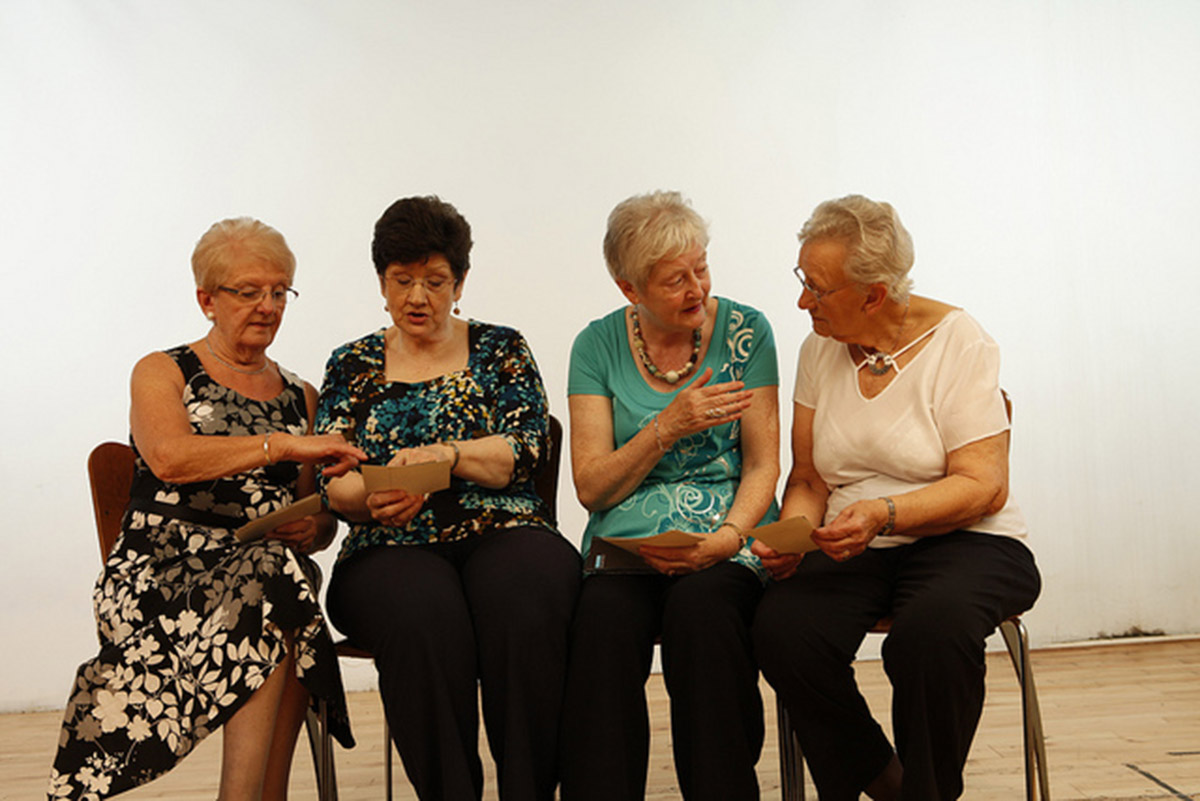 The Difference Between Group Therapy And Support Groups
There is a difference between Group Therapy and Support Groups. Group Therapy is overseen by a qualified therapist, who makes suggestions, listens to the discussion, and may intervene to prevent psychological harm being perpetrated on any of the members. Support Groups are not supported by a therapist, but are comprised solely of people experiencing the same disorder or problem.
Group Therapy frequently involves activities, such as trust-building exercises, that aim to work through the root of the difficulties its' members are facing. Support Groups are mainly focused on conversation and empathy.
It is therapist-led Group Therapy that is the subject of this article.
The Three Aims Of Therapy
To be part of a supportive environment: Group Therapy offers a supportive environment to its participant, a chance to be understood and validated by people who experience similar problems. Talking to people with similar problems helps you feel less-isolated and safe.
To help you identify maladaptive behavior: Other people can spot your flawed behavior and thought processes easier than you can. When your behaviour is matched-up against that of others' who are further along in the therapeutic process, you may realize that it isn't quite as beneficial as you thought. Thus, Group Therapy gives you a unique chance to examine yourself honestly.
To work through emotional difficulties: Not only does Group Therapy provide the opportunity to identify maladaptive thoughts and behaviors, it also gives you the opportunity to overcome them by listening to practical tips and methods, not only from the therapist, but also from other group members, who may have faced similar setbacks.
Could Group Therapy Help You?
Group Therapy could be helpful for patients experiencing a variety of conditions that benefit from social support. Addiction particularly benefits from having a strong social network, which may not be available for patients at home.
Obsessive Compulsive Disorder can also be substantially improved by Group Therapy, where it's not only beneficial to speak to people who understand your feelings, but where patients are not left to be alone with their thoughts, which can aggravate symptoms of OCD.
Some patients who struggle with self-harm can also find Group Therapy helpful, as if can provide practical tips to cope, as well as the opportunity to feel less alone.
Patients with Depression may find it useful to reach out to others, and to be reached out to, in Group Therapy. Depression is a very isolating experience. Talking to others and offering advice can help you break out of that isolation and boost your self-esteem.
Continue reading after recommendations
http://www.counselling-directory.org.uk/group-therapy.html
http://www.theguardian.com/society/2008/mar/11/mentalhealth.healthandwellbeing
http://link.springer.com/article/10.1007%2FBF01469405#page-1 https://www.psychologytoday.com/blog/the-healing-crowd/201106/narcissistic-personality-disorder-does-group-therapy-help
https://www.psychologytoday.com/blog/when-your-adult-child-breaks-your-heart/201501/when-therapy-doesnt-work
Photo courtesy of thearches: www.flickr.com/photos/thearches/5907952019/
Photo courtesy of damonbowe: www.flickr.com/photos/damonbowe/16180774298/