Bambi's first homebirth went really well, so it's not a surprise that she choose to give birth at home again when she got pregnant with her next baby. What happened next is something she doesn't want anyone else to experience.
Homebirth is on the rise in the United States. As you hear about the possibility of laboring in the comfort of your own home, surrounded by loved-ones and far away from the bureaucracy and clinical atmosphere of the hospital, you too may feel the appeal of homebirth. You'll hear that homebirth is "as safe as hospital birth or safer" if your pregnancy is low-risk, you'll hear that the freedom to give birth on your own terms in the position you choose — including in a birthing tub — makes delivery easier, and you'll hear that you'll greatly reduce the odds of being induced, having a c-section, or having an epidural. You'll hear that your birth will be a beautiful, relaxing and empowering experience, and that your midwife will be an expert in "normal birth", unlike OBGYNs.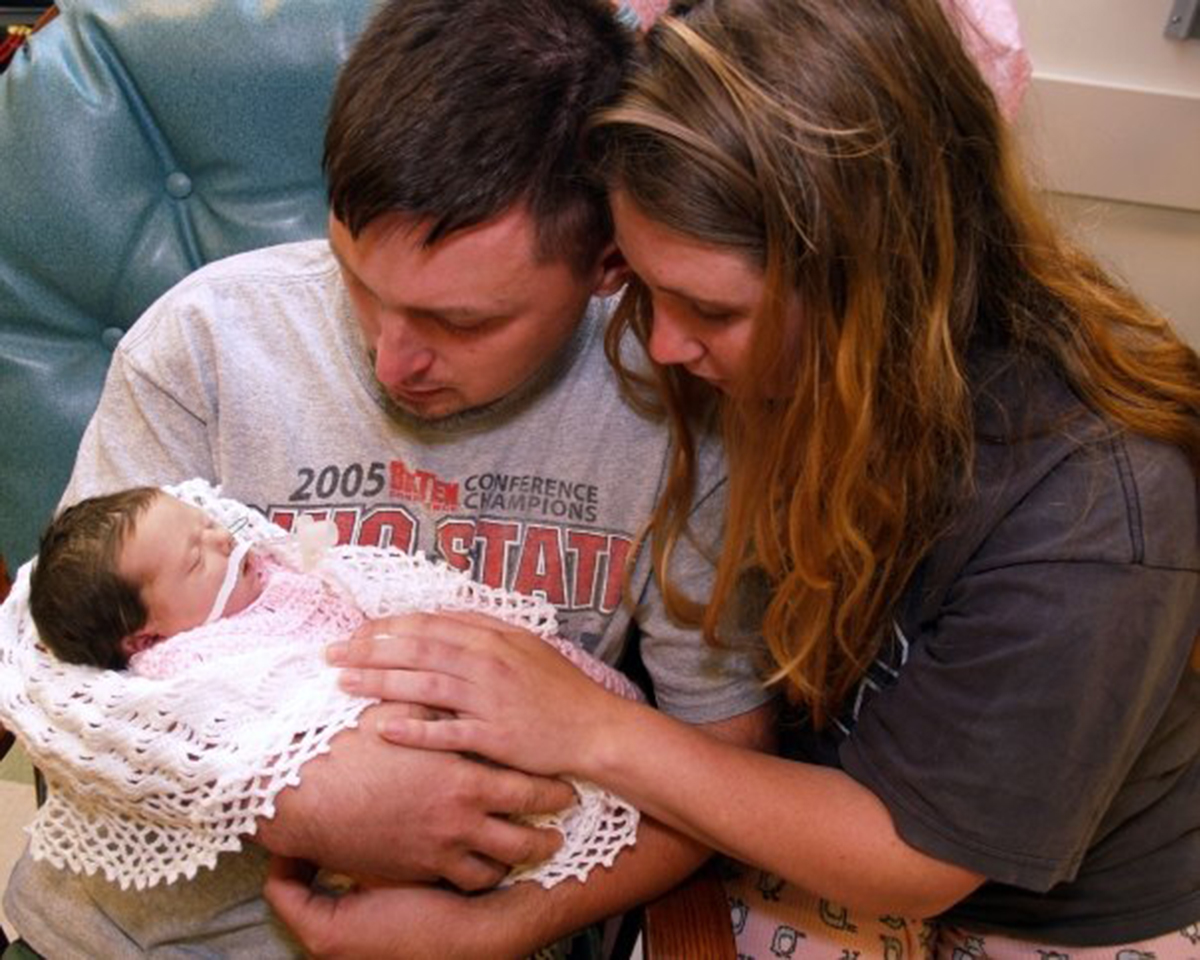 Homebirth sounds wonderful. No wonder more and more women are choosing to have their babies at home. One mother who decided to have a homebirth was Bambi Chapman. She had already had four children, and decided to do things differently this time. Speaking about the birth of her fifth child, Bambi says: "It was perfect. The labor was fairly short, the baby was healthy, and I was healthy." 
Unsurprisingly, Bambi chose homebirth again when she got pregnant with her sixth baby, and she and her husband decided to go with the same midwife who had delivered her last child. 
"On June 4th 2008, I awoke like any regular day. I was 36 weeks pregnant with my sixth child and looking forward to meeting the little person I had been carrying," Bambi told SteadyHealth. "There wasn't an ounce of fear within me. I did not anticipate that I would go into labor that day. I still had 25 days till my due date. My oldest child was born at exactly 36 weeks with a nuchal cord, which meant he was born blue and floppy, but with medical help, he did great."
When she went into labor, Bambi spoke with her midwife. "My midwife was completely fine with a slightly early delivery and I trusted her judgment." She went on with her day as usual, even taking her daughter to her ballet practice, and just stopping to take deep breaths during contractions. When she got home, Bambi used both her bathtub and birthing ball to deal with the contractions. 
In the middle of the night, she laid in the bathtub and thought "this hurts, I should just go to the hospital". "I knew this meant I was getting closer," Bambi explains. "I was able to check and feel the dilation, which let me know that I was making improvement. Sometime after 3am on the 5th I had woken up my husband because I no longer could labor alone. We called my midwife at 4:10 am to let her know she needed to come."
At 4:40 am, Bambi knew her baby was about to be born — but the midwife wasn't there yet. Her husband panicked and called 911, but their daughter Mary Beth was born just before the paramedics made it to their home. They didn't know much about childbirth either and decided to wait for the midwife when they heard Bambi had planned a homebirth. She finally showed up at 5:45 am. 
"She briefly looked us over and advised against transport," Bambi recalls. "As soon as she had the medics on their way, she helped us out of the tub and into my bedroom. I was exhausted having been awake for 26+ hours and laboring for 18 of those. By this time, we had a few concerns about our daughter that she explained and all explanations were completely plausible. We truly had no reason to think she wasn't healthy."
See Also: Tragic Homebirth Death Begs The Question: How Skilled Is Your Midwife?
Bambi trusted her midwife who was, after all, a trained medical professional. When her husband offered to look after all the kids so she could take a nap, Bambi jumped at the chance. Mary Beth had some jaundice and needed sunlight, so dad was going to take all the kids out. From that point on, things took a terrifying turn for the worse. Bambi says:
"This would be the last time that I would hold my living daughter. Just an hour after I laid down, my husband woke me up as he thought she had stopped breathing. I took her from him and she was lifeless. We had to call 911 again that day and do CPR on our brand new healthy baby."
Continue reading after recommendations
Photo courtesy of Bambi Chapman
Photo courtesy of Bambi Chapman.