Individuality is essential to modern American parents, the Social Security Administration's list of popular baby names for 2013 shows — fewer parents go for common names, and the Top 10 list shows quite a few changes too.
Choosing a baby name is one of the toughest things brand new parents have to do, not in the least because the kid will be stuck with that "baby name" for the rest of their life. OK, unless is so bad they feel compelled to change it later on in life — something you're probably not hoping for.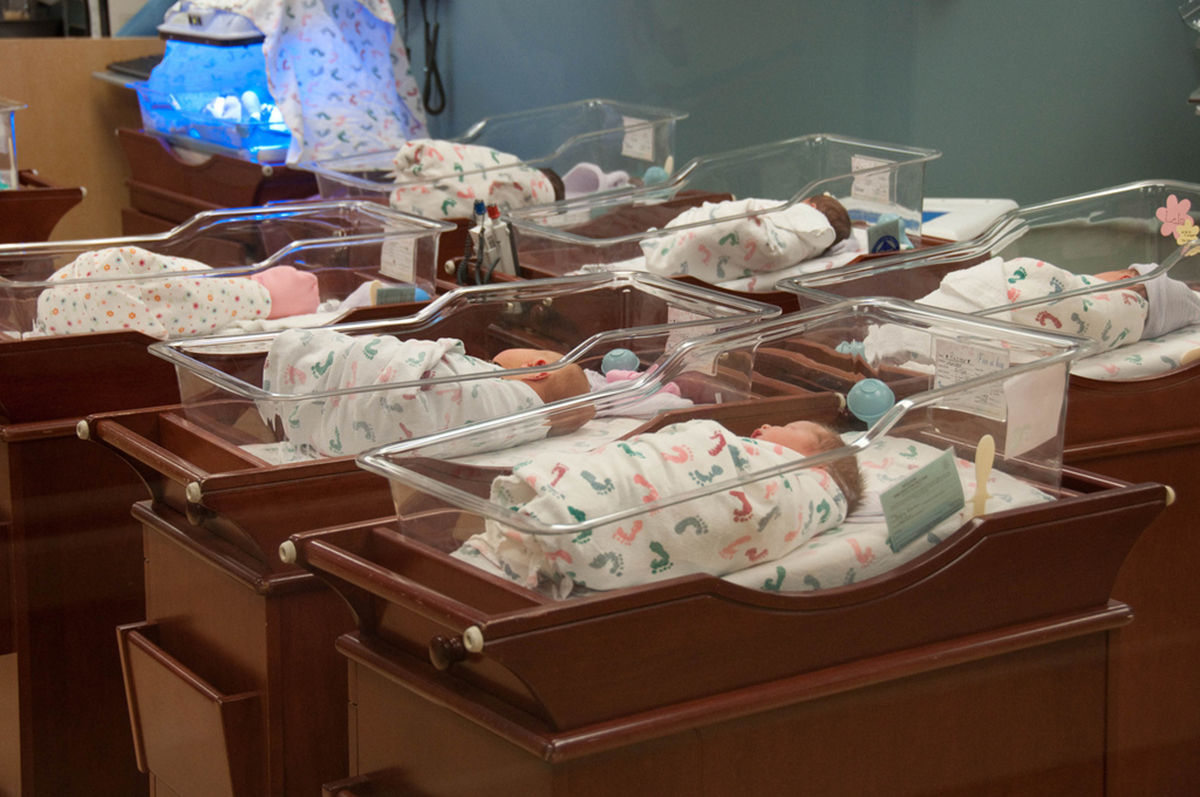 A person's name really contributes to the overall first impression we have of a person, so getting it right is important. Back in the 1950s, that meant making safe name choices that allowed children to blend in. Over 86,000 boys were named James in 1950, while more than 80,000 girls received the name "Linda".
New baby name trends show that modern parents don't want their kids to get lost in the crowd, though. They want them to stand out!
The Social Security Administration's list of the most popular baby names in the United States for 2013 just came out, and it showed that 21,000 girls and 18,000 boys received the most popular name for their gender. There will always be a "most popular" name for boys and girls, but the Social Security Administration shows that new parents are choosing increasingly unique names for their children. 
What Modern Americans Name Their Children
Are you curious to know what the most popular names were anyway? I know I was! For girls, the top 10 was: Sophia, Emma, Olivia, Isabella, Ava, Mia, Emily, Abigail, Madison and Elizabeth. The most chosen boy names were Noah, Liam, Jacob, Mason, William, Ethan, Michael, Alexander, Jayden and Daniel. 
You can find more than the Top 10 on the Social Security Administration's website, though; they make a list of the 1,000 most popular names and make all names that occurred at least five times in the United States in one year available to researchers. A total of 78.91 percent of boy names were represented in the Top 1,000, while a more modest 67.34 percent of girl names were among the 1,000 most popular names. That means parents are a little more creative with girl names than they are with boy names — though you'd never guess that if you did look at the boy list. 
So, what other names did parents choose for their children last year? I had to look it up, of course. Girl names that increased in popularity included Azalea, Neriah, Mabel, Carter, and Sloan. Boy names that were picked more often last year include Sincere, Maverick, Rhett, King and Messiah. Meanwhile, Osvaldo, Jaidyn and Austyn saw a sharp decrease in popularity, as did Litzy, Jaqueline and Perla. 
See Also: Is There a Right Way to Parent?
The conclusion? Modern parents were probably called "Linda 5" or "James with the glasses" by their teachers in school, and want to make sure that doesn't happen to their children.
Perhaps the new generation will grow tired of being asked to spell their name wherever they go. They might return to more traditional names for their own future children, or they may not.