Traffic accidents are the leading cause of death among young people aged five to 29. They are often preventable. RoadPeace Wood remembers those who have died. We can all, meanwhile, work to prevent further needless deaths.
Diana, Princess of Wales, tragically died in a car accident on August 31, 1997, while being chased by relentless paparazzi. The "People's Princess" was beloved across the world, and mourned by many — and anyone old to remember the tragedy likely remembers where they were, and what they were doing, when the news about her death hit.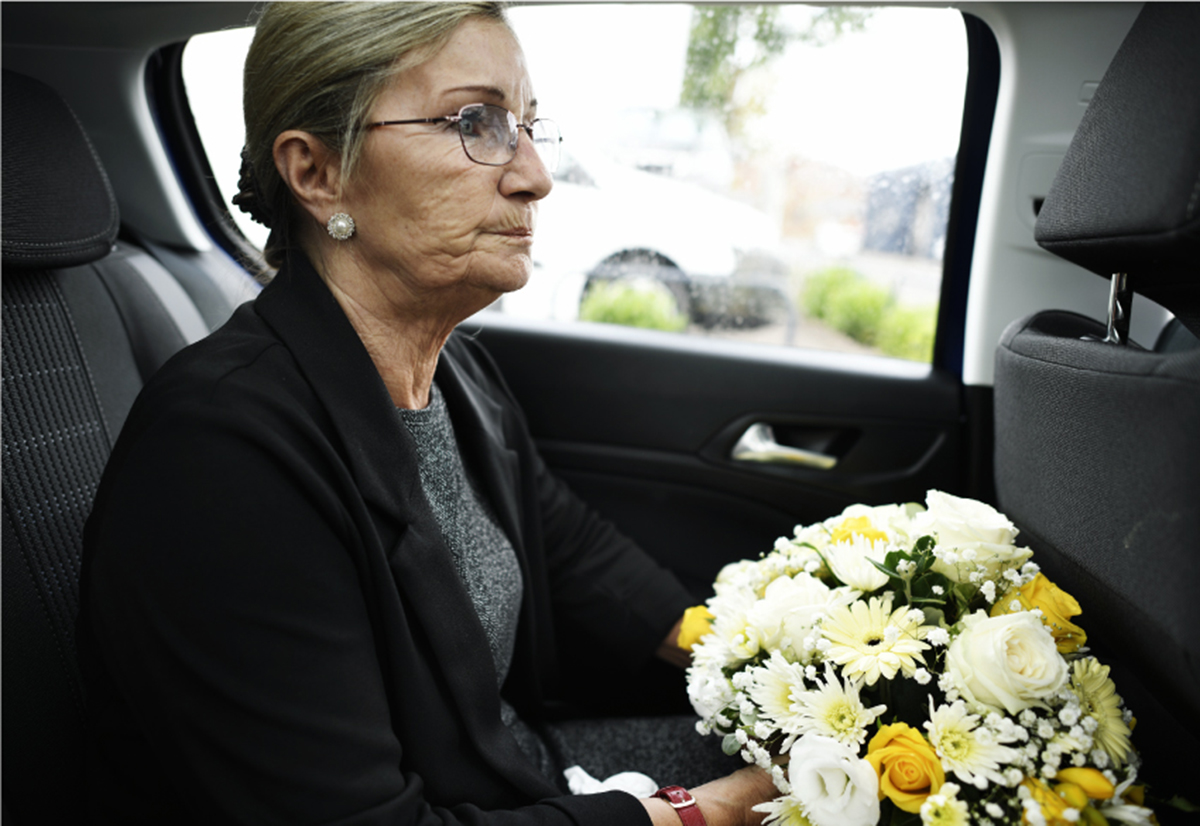 Many will remember that the crash unfolded in France, and that Diana's partner Dodi Fayed and her driver Henri Paul were also killed in the crash. It's almost impossible that you haven't heard of the conspiracy theories surrounding the events that killed the princess, too. 
We don't think about Princess Diana as a road traffic accident victim, but she was one. That is exactly why the RoadPeace Wood initiative hosts a remembrance service on the anniversary of her death every year. In the process, however, RoadPeace Wood calls attention not just to Diana, but to all who perish in car crashes every year — often needlessly. 
 What Is RoadPeace Wood?
RoadPeace Wood is a beautiful, tranquil, forest, at the National Memorial Arboretum, in Staffordshire, England. Trees are planted on the 150 acre site every year to honor the memories of those who have lost their lives to road traffic accidents, and to offer their families and loved ones a place to find peace. 
It is a beautiful initiative, but the non-profit organization's vision doesn't end with remembrance. The RoadPeace initiative wants a world where people don't needlessly die in road traffic accidents, and where victims and their relatives receive justice and support in healing. To achieve this mission, the charity has a multi-focused approach:
Preventing needless road traffic accident deaths and injuries by making the roads safer. 
Working toward increased focus on investigating the circumstances around road traffic accidents.
Appropriate prosecution and sentencing of those responsible for road traffic accidents. 
This is important, because while we tend to think of road traffic accidents as just that — accidents — the deaths and life-altering injuries that occur as a result can so often be prevented. 
We can all contribute to safer roads, whether we're drivers or pedestrians, and that begins with awareness. 
Road Traffic Accidents in Europe and Beyond: Key Statistics
There is good news. Traffic fatalities in the European region have gone down 15 percent between 2010 and 2019 — and that's not just a statistic, as it translates to 72,000 deaths successfully prevented. 
There is, however, more work to be done. As a road user, whether you are a pedestrian, a cyclist, a driver, or a passenger, you should know that:
More than a million people die in traffic collisions every year on a global level. More than half of those who lose their lives in road traffic accidents are "vulnerable road users" — pedestrians, cyclists, and motorcyclists.
Traffic accidents are the leading cause of death for young people across the world, with those aged five to 29 being especially at risk of dying in these tragedies.
Driving at high speeds directly increases the risk of a fatal car accident, with every percent of speed increased leading to a four percent rise in the risk of a death.
Driving under the influence of alcohol or other mind-altering substances remains one of the biggest risk factors when it comes to road traffic accidents.
The use of helmets in cyclists and motorcyclists can the risk of reduce traffic deaths by 42 percent. 
In vehicles, wearing a seatbelt reduces the risk of dying in a car crash by as much as 50 percent. For backseat passengers, this number is 25 percent.
The primary modern risk can be found in cellphones — driving while using a cellphone increases your risk of being in a potentially fatal car accident as much as four times.
Timing errors are the most common cause of a vehicle collision, responsible for 51 percent of all crashes. Drivers don't act when they should. Pedestrians and cyclists move too quickly, on the other hand.
Keeping these important risk factors, and taking appropriate action, can keep us all safer on the road. 
On the other hand, governments and public policy have a large role to play in reducing traffic accidents and deaths resulting from them, as well. 
Building separate lanes for pedestrians and cyclists is one of the most important things that can be done to prevent unnecessary deaths. Measures to calm angry drivers down have been shown to work, too, and banning unsafe vehicles from roads is especially important in lower income countries. 
Improving the care victims of road crashes receive after accidents happen is another key part of reducing the death rate, as a delayed emergency response or inadequate hospital care can lead to preventable deaths.
A Final Word
How often do you think about your risk of becoming a traffic accident victim when you venture outside of your home? How often do you consider the possibility that unsafe conditions — like using a smartphone, driving while tired, or driving a little too fast — could cause you to become the person to take a child away from their family?
Traffic accidents seem like such a normal part of modern life that we often fail to consider them at all, but in so many cases, they are completely preventable. If safe road use hasn't been on your mind for a while, now is the time to change that. Every second counts, as the statistics show, and being a responsible road user saves lives.