Most couples continue to have intimate relations after one partner is diagnosed with dementia. Even couples who did not know each other before dementia sometimes have sex — which poses some tricky issues for caregivers, spouses, and family members.
Research confirms many benefits of touch for people living with dementia. Experts in elder care verify the importance of personalized care in dementia. So doesn't it follow that sex even after a dementia diagnosis just might be a good thing? Here are five things to keep in mind.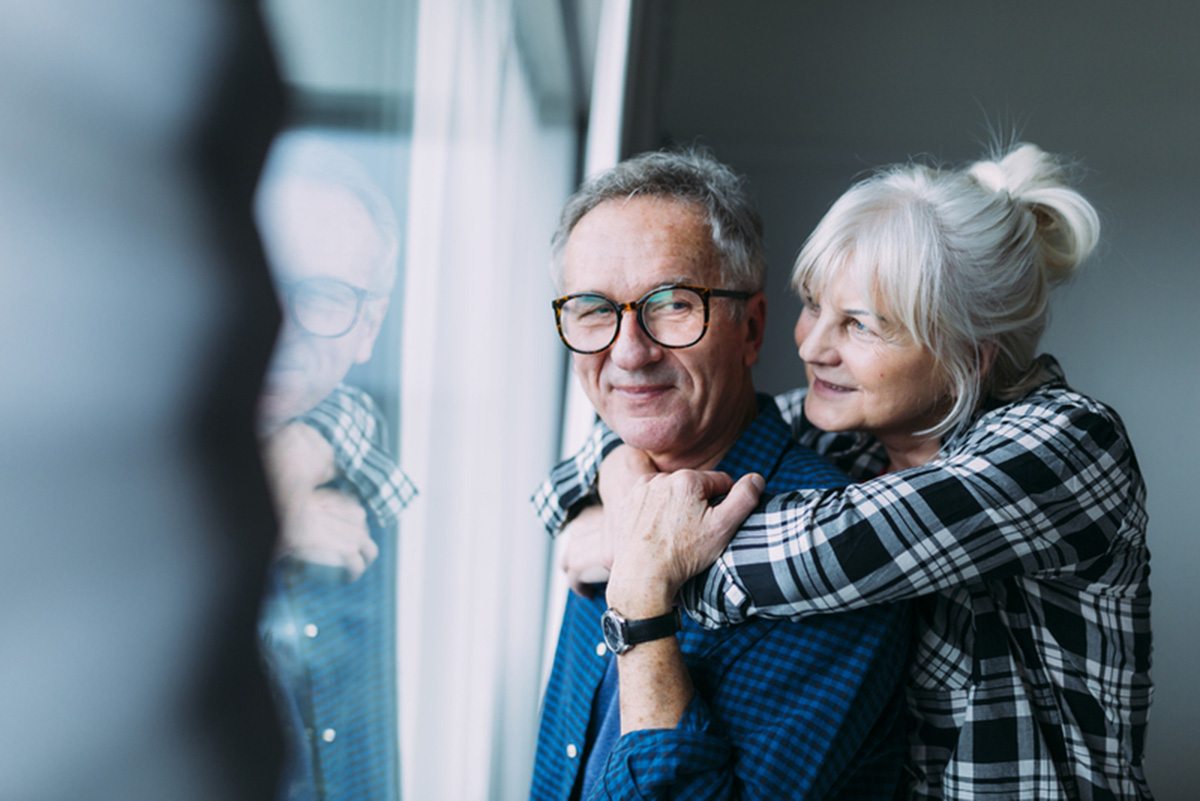 People living with mild to moderate dementia don't lose their interest in sex
A diagnosis of dementia does not mean an end to a patient's sex life. While there are forms of dementia that cause a loss of interest in sex (for example, Huntington disease), there are also situations in which people tend to have more sex rather than less when they get dementia. Many forms of dementia encourage disinhibited behavior. People who had moral or practical scruples against having sex with new partners forget them when they develop problems with thinking. And a number of medications have the side effect of stimulating sex drive, especially some of the drugs for Parkinsonian dementia.
Dementia is no protection against sexually transmitted diseases
When people living with dementia have multiple sex partners, the risk of STDs greatly increases. And because doctors typically look for STDs in younger people, and the patient cannot always describe symptoms, the infection may be advanced before it is detected.
Informed consent for sex by people who have dementia is a gray area
Social norms and the law require that people having sex do so by mutual consent. It's wrong to coerce someone to have sex. Whether or not someone who has dementia can give consent to having sex is not a foregone conclusion.
Generally speaking, it's always wrong for caregivers who were not previously partnered with patients to have sex with them. It's highly unlikely that a husband, wife, or domestic partner will be questioned about having intimate relations with a dementia patient with whom they have a history, unless injury results. And it's not unusual for people living with dementia to have sex with other people who have dementia. 
When should family members and caregivers consider intervening in the intimate life of someone who has dementia?
It's essential that the person living with dementia has the ability to say "no" to requests or demands for sex. Sometimes a sexual predator intimidates someone who has dementia into performing sexual acts. Be alert to signs of elder abuse including withdrawal from normal activities, an intense need to be alone, and expressions of shame and fear.
Don't leave your elder vulnerable to sexual intimidation. If you can't discuss these matters with them, make sure there is someone with whom they can share their concerns.
Keep in mind that when people lose their ability to make small talk, they may still have the ability to have sex. Sometimes people who have dementia have sex because they are lonely and don't know what else to do. Offer them something else to do.
People with mild to moderate dementia may suffer deep embarrassment about sex
People who have dementia have good days and bad days. Sometimes on a "good day" a person living with dementia may have moments of self-awareness that result in guilt for "cheating" on a partner or embarrassment for conducting sexual activities in a way that gains the attention of family, nurses, doctors, care facility administrators, and sometimes law enforcement. Sometimes the issue will be sexual performance, as in "I thought I could do it better than that." Or they may be upset about the loss of bowel or bladder control at a particularly inopportune moment.
Do what you can to steer the person you give care away from situations that may cause them emotional pain later. But expect resistance to your efforts to do the right thing.
Nursing homes and professional care givers have complicated legal responsibilities regarding sex
There is never a situation in which it is OK for a doctor, a nurse, or a care technician to have sex with a patient in their care. However, the legal obligations of caregivers with regard to the sexual activities of dementia patients go farther than that. When someone who has dementia lives in a care facility, that facility is responsible for their safety.
Exposing patients to sexually transmitted diseases, intimidation, embarrassment, or sexual assault carries the risk of both civil and criminal legal action. At the very least, exposing a patient to any kind of injury or loss in a sexual relationship with another patient can result in complaints to the state boards that license the home. There have even been criminal trials involving charges of abuse after sexual intercourse between a husband and wife.
One way of dealing with the legal responsibilities of people taking care of people who have dementia is a sexual advance directive. While the dementia patient is still regarded as mentally competent, a legal document is drawn up to specify whether the patient wants to continue having sex with a spouse or named sex partner after being found mentally incompetent. This form of advanced planning preserves the possibilities for sexual satisfaction as the disease progresses, and protects the husband, wife, or partner from legal action resulting from future sexual intercourse.
Davies HD, Newkirk LA, Pitts CB, Coughlin CA, Sridhar SB, Zeiss LM, et al. The impact of dementia and mild memory impairment (MMI) on intimacy and sexuality in spousal relationships. International Psychogeriatrics. 2010.22:618–628. doi: 10.1017/S1041610210000177.
de Medeiros K, Rosenberg PB, Baker AS, Onyike CU. Improper sexual behaviors in elders with dementia living in residential care. Dementia and Geriatric Cognitive Disorders. 2008. 26:370–377. doi: 10.1159/000163219.
Thompson RL, Lewis SL, Murphy MR, Hale JM, Blackwell PH, Acton GJ, et al. Are there sex differences in emotional and biological responses in spousal caregivers of patients with Alzheimer's disease? Biological Research for Nursing. 200.
5:319–330. doi: 10.1177/1099800404263288.
Freak-Poli R, Kirkman M, De Castro Lima G, Direk N, Franco OH, Tiemeier H. Sexual Activity and Physical Tenderness in Older Adults: Cross-Sectional Prevalence and Associated Characteristics. J Sex Med. 2017 Jul.14(7):918-927. doi: 10.1016/j.jsxm.2017.05.010. PMID: 28673434.
Photo courtesy of SteadyHealth