Personal technology can help people who live with dementia overcome some of the challenges of memory loss, and help their caregivers monitor their safety and health.
Technology cannot completely compensate for memory loss caused by dementia, but it can help people with dementia stay safe and make their care less complicated. Here are 10 types of tech that are very useful in mild to moderate dementia.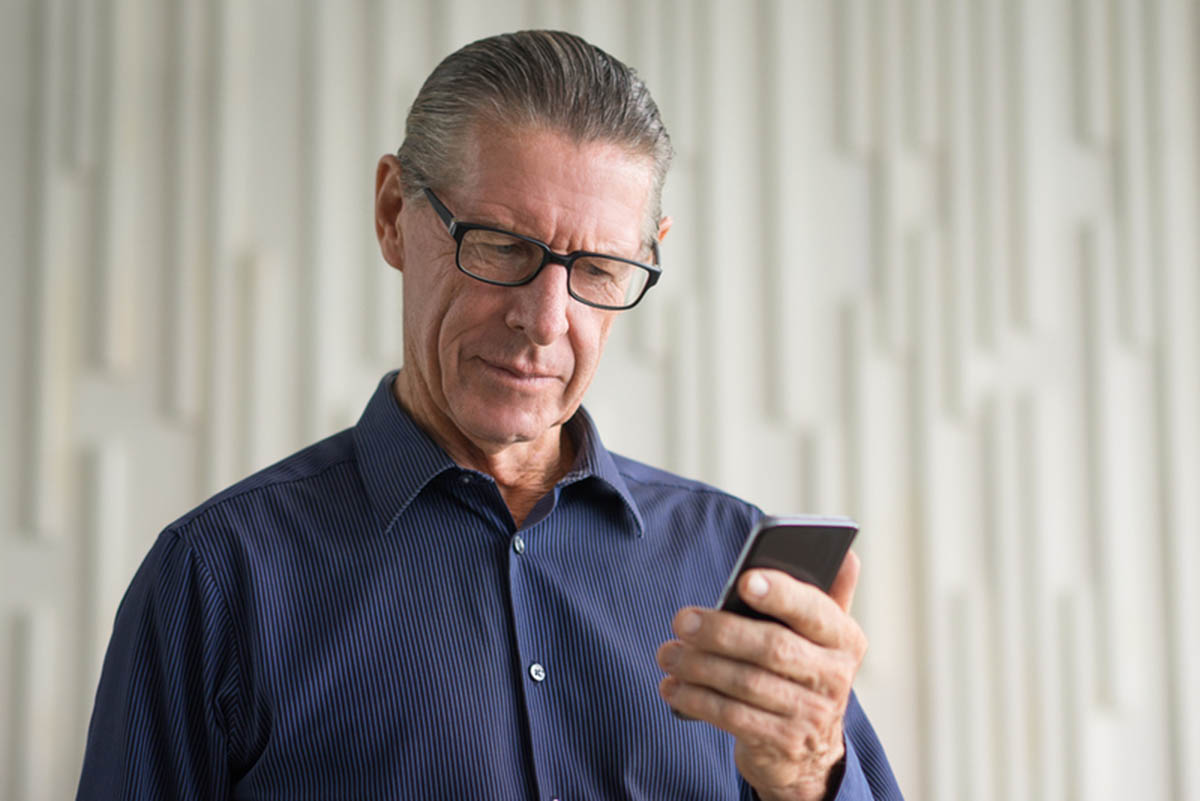 Adapted telephones
Devices such as Konnekt in Australia, the Doro Photo Button Phone in the UK, and Portal in the US and many other countries enable dementia patients to have visual contact with friends and family without having to remember names and numbers, and allow caregivers to check on their charges visually. Even a phone with large numbers, such as Jitterbug, can relieve the cognitive burden of having to remember a number and see the numbers on the phone at the same time.
Location devices
GPS tracking and other devices including iTraq, MedicAlert, GPS Smart Sole, FindMe, Pocket Saver, Project Lifesaver, Safe Link, and Trax can be hugely helpful in finding people with dementia who live independently but who are prone to wandering and getting lost. Some of these devices invade patient privacy; Angel Sense, for example, allows caregivers and family members to listen in on what is happening with the patient and reports locations, departures, arrivals, and transit speed, along with an instant notification if the patient travels to an unusual place. Some devices are clipped to clothing. The GPS Smart Sole goes into the patient's shoe. Most of these devices allow caregivers to set up a virtual fence a safe distance around the patient's residence.
Clocks
If you have ever had an extended conversation with someone who has dementia who is insisting that "It's 9 o'clock in the morning, the sun just didn't come up today," or whether it's Saturday or Sunday, you can appreciate the value of a clock that shows the time in a digital format, along with am or pm, day of the week, and date. It's a good idea to start using an easy-to-read clock on a regular basis as soon as possible after diagnosis. Patients will need less reassurance about making appointments, and some confrontations can be minimized or avoided.
Appliance monitors
Electronic appliance monitors don't help people who have dementia remember better, but they alert family members and friends who don't live with them that memory issues may be a problem. Appliance monitors fit into a power strip behind a microwave, stove, or refrigerator. They send a signal to a monitor when the appliance is turned on or off. Unused appliances may be a sign of illness or wandering that needs to be investigated.
Home monitoring devices
With a home monitoring device, it is possible to turn lights on and off and to adjust the thermostat at a distance. It's also possible to keep track of visitors, deliveries, and intruders, usually with the potential for two-way communication. A few clinical studies show that using home monitoring devices allows earlier release from hospitals and reduction in falls, along with a faster response to emergencies. 
Picture phones
These phones are created with people with dementia who cannot remember phone numbers in mind. They are pre-programmable with speed dial so family members, caregivers, and emergency help can be reached quickly.
In-home cameras
Many families use in-home cameras as a safety measure for both elders and children. One camera can be focused on medication to make sure it is being taken. It isn't necessary to stayed glued to a home monitor to provide nighttime security while you are away. As little as five minutes a night of monitor review is usually enough to make sure your loved one is safe, provided the Internet is working and the camera has not been placed somewhere else.
Reminder messages
Messages can be programed to play at predesignated times. For instance, a door monitor can play a message with a reminder to take keys and lock the door. Or a message could play to remind a patient to go back to bed after going to the bathroom. In an inpatient-care setting, these messages can provide assurance when a caregiver is not immediately available. If the person living with dementia plays reminder messages over and over again, they may be having difficulties with short-term memory or feeling isolated, needing face to face interaction.
High-tech pill dispensers
Devices such as MedReady, MedELert, and Hero Pill Dispenser beep and open to remind people who have dementia or their caregivers that it is time to take a medication. There are also low-tech solutions such as pill boxes with different containers for different days and services such as Amazon's PillPack, which puts all the pills for a given time on a given day in a labeled envelope.
Home care robots
In 2020 or 2021 there will be home care robots with the ability to call the doctor or a care provider when medications are not taken, and to assist with housekeeping tasks.
Astell AJ, Smith SK, Potter S, Preston-Jones E. Computer Interactive Reminiscence and Conversation Aid groups-Delivering cognitive stimulation with technology. Alzheimers Dement (N Y). 2018 Sep 6
. :481-487. doi: 10.1016/j.trci.2018.08.003. eCollection 2018. PMID: 30258977.
Fabricatore C, Radovic D, Lopez X, Grasso-Cladera A, Salas CE. When technology cares for people with dementia: A critical review using neuropsychological rehabilitation as a conceptual framework. Neuropsychol Rehabil. 2019 Mar 21:1-40. doi: 10.1080/09602011.2019.1589532. [Epub ahead of print] PMID: 30896282.
Megges H, Freiesleben SD, Rösch C, Knoll N, Wessel L, Peters O. User experience and clinical effectiveness with two wearable global positioning system devices in home dementia care. Alzheimers Dement (N Y). 2018 Nov 9.4:636-644. doi: 10.1016/j.trci.2018.10.002. eCollection 2018. PMID: 30519629.
Photo courtesy of SteadyHealth