Black Friday, Cyber Monday, Christmas, and Hanukkah... You know it's that time of year when the shopping days have their own names. The spirit of giving is still alive, so don't let all the excitement of the season cloud your gift-giving judgment.
Many people find buying Christmas gifts to be one of the hardest things they have to do. Others are clueless about giving the right kind of gift. Sometimes, people get mixed signals and end up buying the wrong thing. Remember the Christmas story "The Gift of the Magi" written by "O. Henry", aka William Sydney Porter?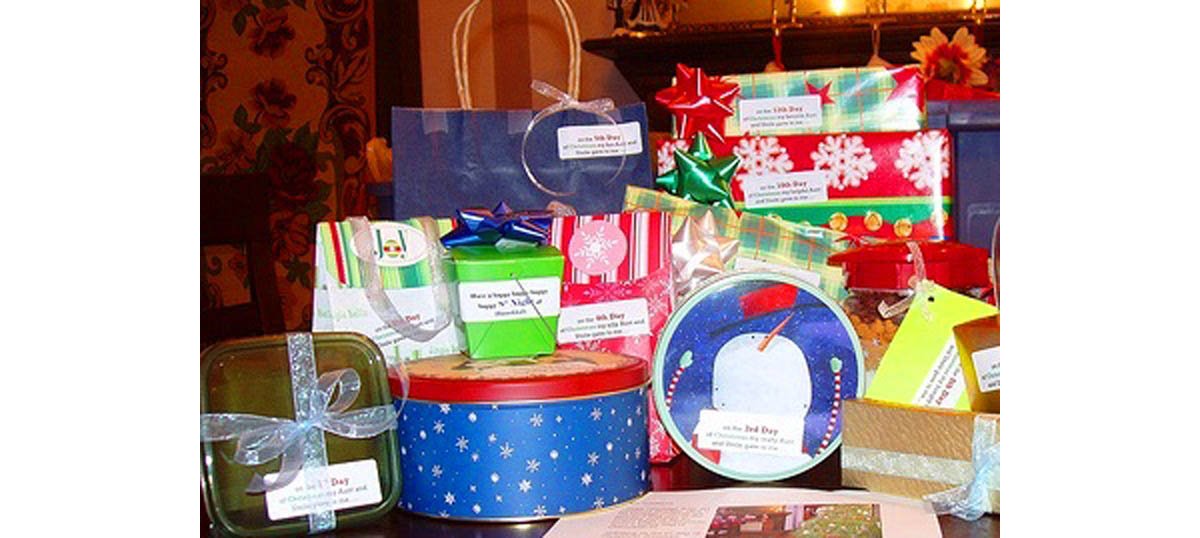 10. Gift related to a hobby
If you think your great-aunt will want to take up basket weaving, think again. Not everyone is open to trying new things. Model cars, fishing gear, hunting accessories, or knitting materials all are a big no-no.
11. Too cheap
If your gift will be opened in front of everyone else, don't be embarrassed by purchasing a really cheap gift. If the spending limit is $25.00, everyone will know your movie DVD from 1980 was only $5.00.
12. Too expensive
This is just as bad as spending too little. You look like you are showing-off and everyone will resent you for doing this. Try to stay within the spending limit on gifts.
13. A diet book
If a person is overweight, they know it. Christmas time is not the time to do an intervention. It may seem like a funny idea at the moment, but it is in very bad taste to do this.
14. Traditional fruitcake
This is one of the most unwanted gifts of the holiday season. Very few people actually like the taste of fruitcake, so avoid doing this at all costs.
15. Infomercial items
Don't fall for the cooking pots, vacuum cleaners, and other overpriced junk that you see on infomercials. These scream out "impersonal" and leave the giftee feeling passed over.
16. The big coffee table picture book
Those seem like great gifts when you see them in the store, but most people will forget it fifteen minutes after opening this. This is a big faux pas that should be avoided.
17. Gag gifts
Unless you're in a fraternity, gag gifts are big bloopers that you should pass by. The marked playing cards and whoopie cushions just aren't that funny anymore and they should be avoided during the holiday season.
18. Christmas wreaths and other decorations
If someone wanted a wreath, they would buy it way before Christmas day. No one wants to receive Christmas décor that they can't use until the next season. A big gaffe.
19. A gas card
This may seem like a great idea, but really it is not. This screams of "I don't have a clue what to get you and that means I don't care." Just avoid this mistake and substitute a nice gift certificate to a favorite store.
20. The Christmas sweater
Much like buying ornaments or other Christmas things, the Christmas sweater is a big no-no. They never fit right and they can't be worn until the next year.