Here are ten ideas for healthy gifts on any budget.
Are you looking for stocking stuffers for the fitness fan on your gift list? Or do you want to make a lasting impression with a gift that might change your loved one's life (or yours, if they take your message the wrong way)? Here are ten great ideas for healthy holiday gifts for all budgets, gifts that cost as little as US $1 and as much as US $1000 or more.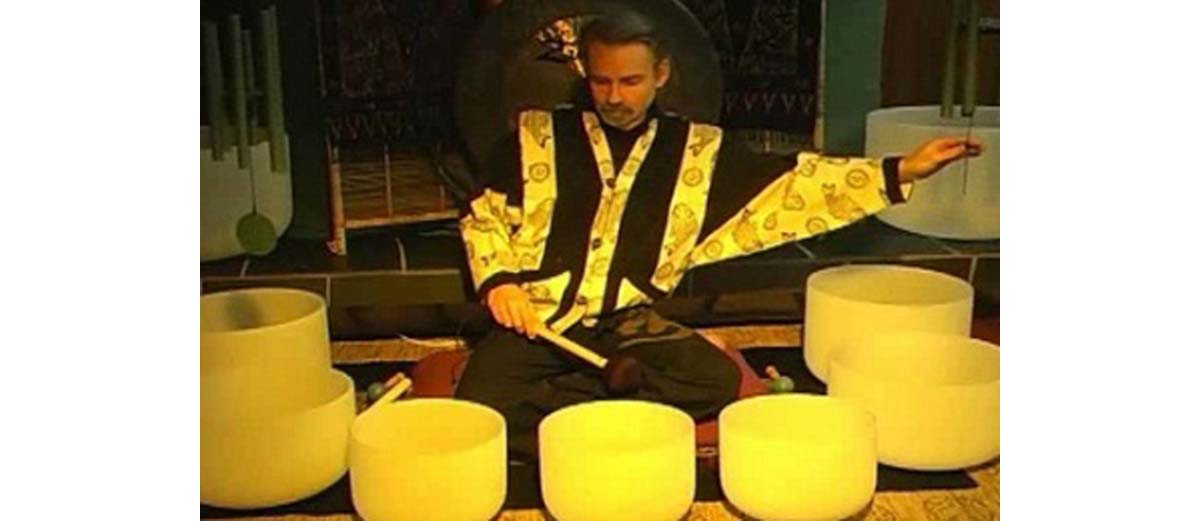 Most people don't. Most people use these bowls for clearing their minds or "energetically" clearing spaces. But whether you recipient places an emphasis on the mystical uses of crystal bowls or not, they can be a fun and entertaining gifts. "Tibetan" metal bowls
usually cost $30 and up
.
Crystal bowls usually cost $100 to $500
, depending on size. The smaller the bowl, the higher the pitch. You can find metal bowls on Amazon and crystal bowls on Ebay.
7. Yoga Mats
Yoga is becoming increasingly popular all over the world. Many people practice yoga in studios—but do you really want to use someone else's mat?
Doing yoga on a dirty floor or on an unwashed mat invites bad karma
.
You can buy yoga fan on your shopping list a colorful, washable mat for just $10 to $20—but why not buy two or three? That way there will always be a clean mat for your recipient and for a friend.
8. Bach Flower Remedies
Millions of people swear by Bach flower remedies. There is a
Bach flower essence for every emotional state
, but the most popular Bach flower remedies treat anxiety, insomnia, terror, panic, irritation, and impatience. If you are on a budget you might just give the Bach Flower Rescue Remedy (one bottle containing five flower essences for the previously mentioned emotional states), or you can also give Bach remedies designed for kids and pets. The remedies are available on Amazon and at health products stores for about $15 up to $150 for a Bach Flower Remedy medicine chest.
9. Elliptical Trainers
English exercise expert Christian Finn calls elliptical trainers the almost perfect form of exercise. They are the most practical way to pursue a "negative calorie diet," burning more calories every day than the total you take in. Finn also points out that protein foods contribute fewer calories for potential fat storage than carbohydrates and fats, because the body has to expend energy removing amino acids from proteins and converting one amino acid into another.

No model of elliptical trainer has a 100% customer satisfaction rate.
Trainers that cost $2000
get about as many negative customer reviews as
trainers that cost $100
. The problem with elliptical trainers for most users, however, stems from not looking at product options before buying the machine. Here's what buyers of elliptical trainers need to consider.
•
Weight.
The elliptical trainer you choose should be rated for its heaviest user.
•
Rear drive vs. front drive.
Rear drive trainers imitate natural walking or running motion. Front drive trainers have to be fitted to make pedaling comfortable and have more parts to break down.
•
Magnetic vs. electromagnetic break resistance.
Magnetic brakes don't require a power source but have more parts to break down. Some newer machines have induction coil brake resistance in which the machine offers more resistance the harder you work.
•
Pedals.
Articulating foot pedals are more comfortable because they allow the foot to remain flat.
•
Frame.
Lighter models are easier to move around and store but they don't stand up to vigorous workouts.
10. A Private Air Bar
We all know that
oxygen rejuvenates us
, don't we? Some bars in Tokyo, London, and New York offer customers hits of oxygen to restore mental focus and physical energy. (Just how much the oxygen does for the customer is a matter of debate.) You can buy that special person on your gift lift a private oxygen generator from Zadro for just
$269
or an Oxygeneration Personal Oxygen Bar System from Imagineering for a mere
$1295
—shipping included.
Bell, E.A., Castellanos, V.H., Pelkman, C.L., Thorwart, M.L., & Rolls, B.J. (1998). Energy density of foods affects energy intake in normal-weight women. American Journal of Clinical Nutrition, 67, 412-420
Photo courtesy of colindunn on Flickr: www.flickr.com/photos/colindunn/4397922409
Photo courtesy of stillclicking on Flickr: www.flickr.com/photos/stillclicking/5479363243