There's a reason there aren't any sex manuals for having sex with stuffed animals. It's not like you have to please your partner, and you are free to experiment with every imaginable position just as long as you want until you find one that works for you. You really don't have to worry about pleasing your "partner" in this case, although it might not be a bad idea to keep some fabric freshener around.
Is this desire, well, weird? At least in the United States, the psychiatric profession no longer thinks that attraction to stuffed animals is necessarily "sick." It helps to understand some definitions.
Plushophilia is a sexual attraction toward stuffed animals. The word comes from "plushie" (an older term for stuffed animals) and the suffix "-philia," or preference. Sometimes plushopiles are called "plushies." The act of sex with a stuffed animal is called yiffing. The sexologist Ray Blanchard classifies plushophilia as an "erotic target location error," which is another way of saying that people get turned on by thinking about themselves inside their stuffed animals or their stuffed animals inside them (and that's an "error").
Plushophilia is a kind of objectophilia, a sexual attraction to inanimate objects. There have been people who got into trouble with the police over their desire to have sex Michelangelo's David. There have been people who are sexually attracted to the Eiffel Tower. The idea also appears in literature. Quasimodo, the central character in Victor Hugo's The Hunchback of Notre Dame, was "given in marriage" to the bell in the tower of the Cathedral of Notre Dame.
In turn, practices of this kind are considered by the mental health community as paraphilia, a term for any kind of non-standard (formerly termed "deviant") sexual attraction, which would include pedophilia, necrophilia, and rape and bondage fantasies and activities.
Humping your teddy bear isn't normal, but it's not necessarily "sick." In the DSM-5, the latest manual for psychiatric diagnosis, sexual desire for stuffed animals is paraphilia, but it's not a paraphilic disorder, which is "a paraphilia that is currently causing distress or impairment to the individual or a paraphilia whose satisfaction has entailed personal harm, or risk of harm, to others." In other words, a certain amount of kinky sex is OK as long as no people are harmed.
So when is plushophilia a problem?
If you have sex with stuffed toys, because you suffer a social phobia, then you may not need to stop (from a medical standpoint) having sex with stuffed animals but you may need to get help with your anxiety around people.
If you coerce a human being to participate in your plushophilia, you may be diagnosed with a paraphilic coercive disorder. In the US, the medical treatment for the condition and legal issues are separate.
Sleep sex with a stuffed animal that happens occasionally won't be considered a medical problem, but sleep sex that happens nearly every night may point to a sleep disorder. You wouldn't get treatment for your sexual preference, but you might get treatment for a sleep problem.
Telling your doctor you have sex with a giant teddy bear could, if you are an adult, raise questions about mental retardation, seizure disorders, dissociative disorders, conversion disorders, autistic spectrum disorders, and seizures. These potential diagnoses might have to be ruled out.
However, if you are a teenager, and you are having sex with a stuffed animal, your doctor is more likely to label it as "experimentation." Up to about 30 percent of the population of the United States is at some point in life involved in paraphilia, some kind of kinky sex. It's not a disease unless it harms you or someone else, but no one should allow an obsession to rule their sex life.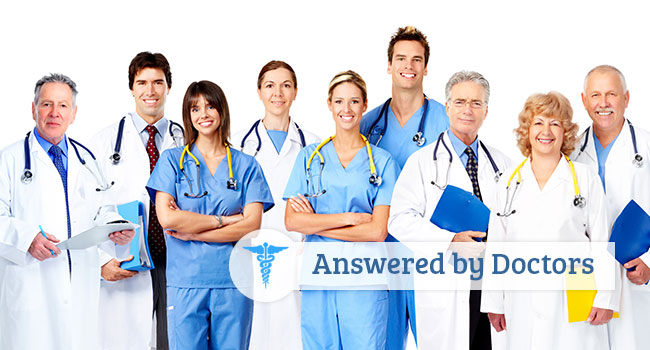 Moss D. Introduction: "The sexual aberrations" – where do we stand today? Psychoanal Q 2014
83:241–247.
Still have something to ask?
Get help from other members!