What can cause vaginal numbness during sexual intercourse? This is a hard question to answer, because vaginal numbness during intercourse can evidently refer to two different things:
You don't experience any sensation in your vagina at all.
You are no longer able to experience the kind of physical pleasure that is typically associated with (mental) sexual arousal, or you can no longer become physically aroused.
Causes Of Sexual Dysfunction
Are you able to achieve mental arousal, desiring sexual intercourse, but your body just won't cooperate upon sexual stimulation? Or are you never in the mood anymore? Chances are that you are dealing with a sexual arousal disorder. Some women may use "my vagina went numb" to describe these situations, and especially the former.
Problems with sexual arousal are not uncommon — between 30 and 50 percent of women are estimated to experience some form of sexual dysfunction during their lifetimes.
Causes of sexual arousal disorders include:
Mental health conditions such as depression, anxiety, or post-traumatic stress disorder
Medications — SSRI antidepressants may interfere with your libido, for example
Relationship problems
Low estrogen levels
Vaginal thinning and dryness, associated with the menopause
If you are unable to become physically aroused but wish you could enjoy a satisfying sex life, it is important to seek medical attention. With the help of a doctor, the cause of your inability to become aroused can be pinpointed and you will be one step closer to being able to enjoy sex again — whether the treatment is estrogen replacement therapy or sex therapy.
If you're simply not turned on by your partner anymore, some couples also benefit from simpler steps, like really taking the time to enjoy each other, both in and out of the bedroom, and relearning what arouses both of you. Women who think their lack of sexual arousal is caused by relationship problems may also like to try to find out whether they can become aroused during masturbation.
More Serious Causes Of Vaginal Numbness
Are you experiencing persistent or acute vaginal numbness that isn't limited to not being able to experience physical sexual arousal? You may be dealing with pudendal neuropathy. This means that the nerve that is responsible for bringing sensations to your genitals, perineum, and rectum has become damaged. Pudendal neuropathy causes vaginal pain alongside possible hypersensitivity, a "pins and needles" feeling, and numbness. Causes include childbirth, injury, inflammatory or autoimmune conditions (including type 1 diabetes, Multiple Sclerosis, and HIV), and being an avid cyclist.
Pudendal neuropathy may be managed with nerve blocks or physical therapy in the pelvic floor area, but some patients are also good candidates for surgery that decompresses the nerve.
Cauda equina syndrome, a rare condition frequently caused by a large disc herniation in the lower back, can also be the cause of vaginal numbness, along with genital herpes simplex, the skin condition lichen sclerosus, and vaginal infections.
What Now?
No matter the cause of your vaginal numbness, the first step to curing it is discovering the underlying cause. This requires proper diagnosis, followed by treatment as necessary. As we have seen, vaginal numbness can be the result of more serious underlying medical conditions; don't wait — get in touch with your doctor now.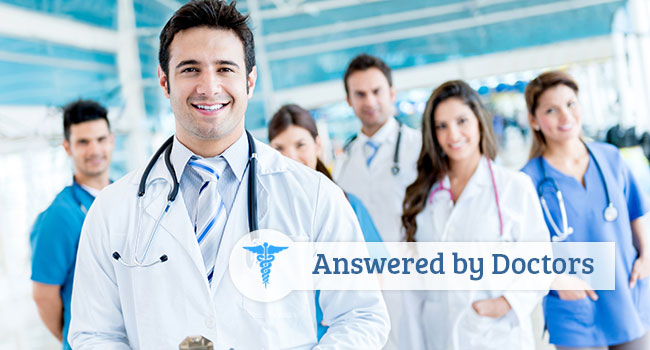 Still have something to ask?
Get help from other members!