Hernia is a very common condition which is defined as the protrusion of the contents of a cavity through a defect it the wall of that cavity.
There are many types of hernia repair surgeries depending upon the size, type and site of hernia. In general it is a safe and simple procedure and most of the time the patient is discharged on the same day. Recovery time is three to four weeks.
During the surgery, the hernia sac is removed and the contents are sent back to their original position inside the abdominal cavity (herniotomy/hernioplasty). After that, the wall of the cavity is strengthened, usually by a mesh (herniorrhaphy). Mostly, this procedure goes without any complication and most patients recover successfully. Sometimes, it is associated with intraoperative or post-operative complications. One of the more common complications is swelling around the site of incision.
Possible Causes Of Swelling After Hernia Repair
This swelling can be caused by one of the following;
Seroma: If you have a swelling at the site of incision which seems to be filled with fluid, you probably have something called a seroma. It arises a week or two after the surgery. It is a fluid filled space which is commonly formed after this type of surgery. When we push back the contents of the hernia sac during the operation, it creates a space beneath the abdominal wall. Fluid can collect in that space to form a seroma. It is not a serious complication; in fact it is very common after hernia repair surgery. If it persists after some days, you should call your surgeon. He or she will most probably put a drain to clear that fluid.
Recurrence: If the swelling is very large (almost the size of a hernia), you may have a recurrence of hernia. It is not very common but it can happen. It will have the consistency of the hernia. You should contact your surgeon immediately and get a complete checkup in that case.
If there is a hardening along the incision site, it is due to scar formation, which is a part of wound healing process. If you still feel that it is bigger than it should be, consult your surgeon.
What To Look Out For?
Look for any other symptoms or signs in addition to the incision site problems. There are some signs that you should look out for. If you have one of the following symptoms, call your doctor.
Severe pain that won't go away
Redness and swelling around the site of incision
Fever, which may indicate surgical wound infection
Bleeding from the incision site
These signs indicate that you may have a post-operative complication that needs to be looked at.
Apply ice packs to reduce the swelling and pain for the time being. Keep the incision site clean. It's good to have second opinion but in case of surgery, you should always try to contact the same surgeon who performed the surgery. He or she will certainly know better about the details of your incision site and will manage your complication more efficiently.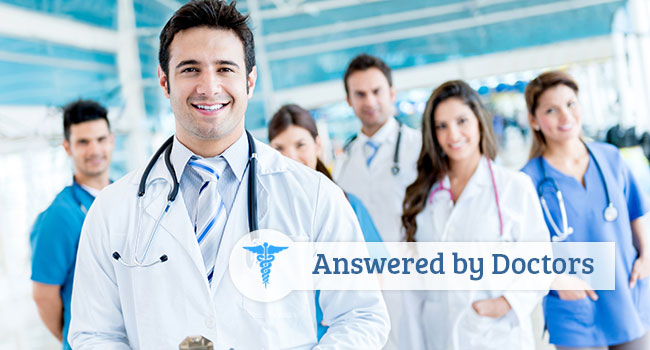 Still have something to ask?
Get help from other members!