Walking is one of the easiest forms of exercise to do. But to get the best out of walking, you'll need to take it to another level and get your heart, lungs and body muscles working properly to effectively increase your health and fitness.
Walking is an excellent form of exercise, but aerobic walking has more benefits than most people realize. It is fantastic for cardiovascular workouts because it maintains an increased heart rate over time. It will also strengthen all the muscles that facilitate healthy breathing, and can improve the quality of life for asthmatics. It has also been shown to benefit those suffering from diabetes and hypertension, as well as osteoporosis.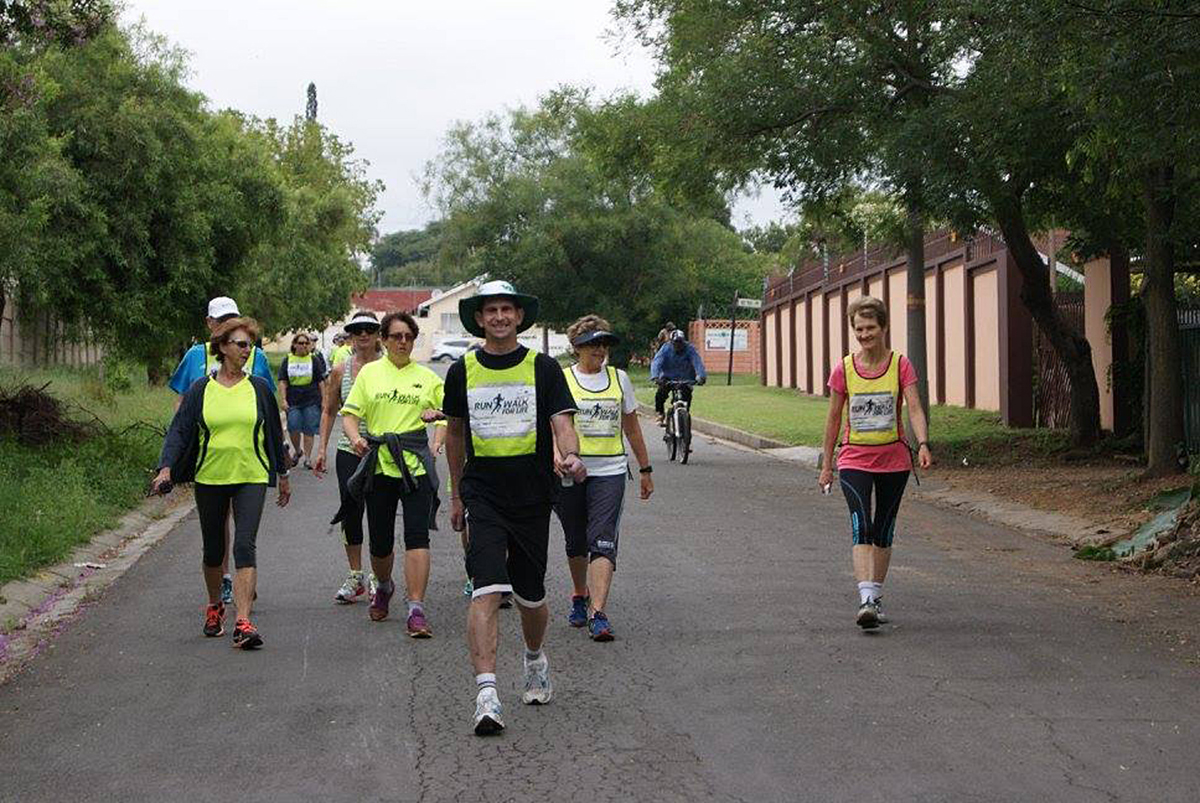 Best of all, aerobic walking improves mood and gives one a sense of wellbeing — and if you walk regularly, you will lose weight and slim down with minimal effort.
Many people who walk for exercise don't realize there is a major difference between a brisk stroll in the park and aerobic walking. I certainly didn't, and thought that casually walking 3 km-long three-phase eventing courses with my competitive horse-riding daughter was a great source of exercise, even though I did this no more than once a month, max. Well, it was reasonably good exercise, and the best I got for decades. But it didn't make me fit.
While even slow walking has health benefits and can help those suffering from diabetes, heart disease and osteoporosis, and can reduce the risks of these and other diseases, anyone who is serious about walking to improve health and fitness should consider regular aerobic walking.
My own introduction to aerobic walking (see next page) was via an organization called Run/Walk For Life (RWFL), a South African "athletics" club that has more than 100 franchises in SA, Australia, New Zealand, the United Kingdom, and Zimbabwe. Initially launched in 1983 to help sedentary people get fit and healthy by running or walking, and to promote wellbeing via exercise, RWFL operates on a sensible scientific level, taking possible medical issues into account. For example, blood pressure is measured and new members are screened for the risk of heart problems.
With not quite 2,000 members, the organization boasts that in a 12-month period:
Members lost a combined weight of more than 32,000 kg
900 members reduced their cholesterol levels
829 members reduced insulin dependence levels
600 reduced dependence on medication for blood pressure
What Is Aerobic Exercise?
Also known as "cardio", aerobic exercise is low-impact, high-intensity exercise that depends on "free oxygen" to meet the energy demands of the body and its organs during exercise activity. Generally it is performed at a moderate level of intensity for relatively long periods of time so that the heart rate increased and is maintained at this level during exercise. Anaerobic exercise on the other hand involves shorter exercise times and greater intensity — sprinting, for example.
READ Build A Home Gym For Almost No Money At All With Russian Kettlebells
First introduced as an exercise concept in the late 1960s by American doctor of medicine, Kenneth H. Cooper, aerobic exercise has numerous benefits, including those mentioned above. However it will only be effective for weight (or fat) loss if it done consistently, and it is not suitable for those who want to build muscle. Care should be taken if training for distance running or walking as repetitive, high-impact exercise can result in injuries.
Continue reading after recommendations
http://www.sciencedaily.com/releases/2015/06/150610190939.htm https://news.brown.edu/articles/2015/07/cardio http://www.ncbi.nlm.nih.gov/pubmed/26089890 http://www.rwfl.co.za/ http://www.uberwalker.com/aerobic-walking/ Photo courtesy of RWFL Edenvale (am) via Facebook https://www.facebook.com/edenvaleam/photos/pb.386824258144102.-2207520000.1441630784./387259358100592/?type=3&theater Two Oceans Marathon 2015 photo courtesy of Runner's World http://www.runnersworld.com
Photo courtesy of
Important notification about information and brand names http://www.steadyhealth.com/polices/terms-of-use#copyright