New research evidences suggest that drinking coffee reduces the risk of type II diabetes, Parkinson's disease and some cancers. On the other hand, the drink is known to increase the risks of cardiovascular disease, hypertension and osteoporosis.
Arguably one of the most popular beverages in the world, perhaps second only to water, coffee is extensively consumed around the globe. The relevance of its potential impact on health derives precisely from its worldwide consumption, which can reach an astonishing 7 million tons per year.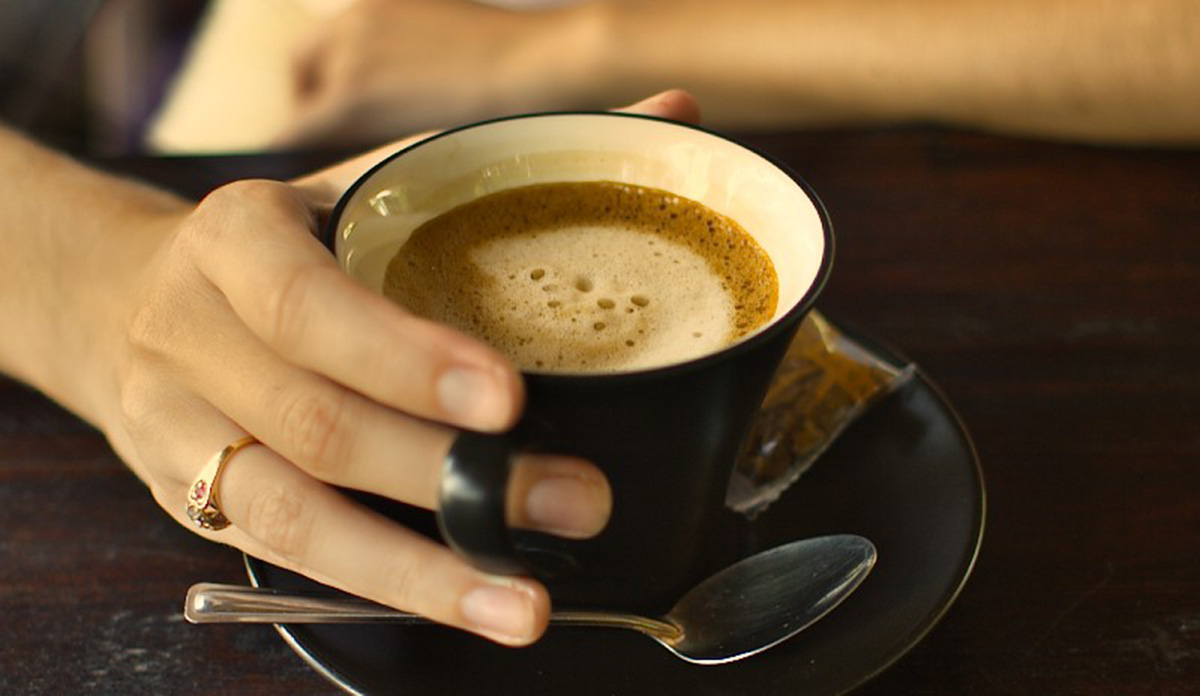 For years, coffee has had a poor reputation, but as more information on its phytochemical properties emerges, it appears that, in fact, this natural compound isn't as negative as people had originally thought it was. This is strengthened by the knowledge of the substances that make up coffee – a long list indeed, that includes not only caffeine (the most widely known), but also phenols, lactones, niacin, vitamin B3, magnesium and potassium.
The diversity of coffee constituents leads to a high number of biological targets where this beverage can exert potentially serious effects. Naturally, this has raised great interest among the medical community.
Coffee and diabetes
One of the most significant potential health benefits of coffee is related to the decreased risk of type 2 diabetes mellitus.
For instances, a prospective study of more than 17,000 people found that the risk of developing type 2 diabetes mellitus was 50% lower in those who consumed at least 7 cups of coffee daily compared to those who drank 2 cups or less.
In a smaller cohort of Swedish women who were investigated during a period of 18 years, those who drank at least 3 cups of coffee daily had a risk of type 2 diabetes mellitus that was 50% lower than the risk for those who consumed less than 2 cups daily.
Robust, randomized clinical trials have also been conducted to look into this potential effect. However, since most of them take place during a relatively short period of time, no improvements in glucose tolerance or insulin sensitivity were observed. Seeing that the opposite was found in much longer epidemiological studies (such as the ones described above), it is thought that it is long-term, routine coffee consumption that may contribute to the normalization of glucose tolerance.
Coffee and Parkinson's disease
Parkinson's Disease is neurological disorder that develops, essentially, subsequently to motor neuron degeneration. Epidemiological studies have consistently demonstrated an inverse association between coffee consumption and Parkinson's disease. Studies in animal models suggest that caffeine consumption decreases the risk of Parkinson's disease by protecting against dopaminergic neurotoxicity. More specifically, caffeine appears to stimulate the antioxidant defense mechanism of the immune system by inducing the expression of mRNA and enzymes mitigating the negative effects of free radical on neurodegeneration.
Coffee and cancer
Evidence also exists supporting a chemopreventing role of coffee consumption.
There are many studies in the scientific literature highlighting the benefits of coffee consumption on cancer risk, being the potential effects on decreasing the risk of colorectal cancers one of the most studied.
Researchers observed the declines in colorectal cancer among individuals consuming two or more cups of decaffeinated coffee daily. Later, other studies further suggested that such a risk reduction was due to the diterpene content of coffee.
See Also: The Good And Bad Of Coffee
Other type of cancer – hepatocellular carcinoma – has gotten plenty of attention as well, due to its risk being potentially influenced by coffee consumption. Several case-control studies in Europe and at least two prospective cohort studies in Japan have observed significant inverse associations between coffee consumption and the risk of hepatocellular carcinoma. Nevertheless, the mechanism behind this risk decline is not yet clear. Although caffeine and chlorogenic acid have been found to inhibit chemically induced hepatic carcinogenesis in animal models, more research is needed to determine the nature of the relationship between coffee and caffeine intake and hepatocellular carcinoma in humans.
Continue reading after recommendations
HIGDON, J. V. & FREI, B. 2006. Coffee and Health: A Review of Recent Human Research. Critical Reviews in Food Science and Nutrition, 46, 101-123
O'KEEFE, J. H., BHATTI, S. K., HARSHAL R. PATIL, DINICOLANTONIO, J. J., LUCAN, S. C. & LAVIE, C. J. 2013. Effects of Habitual Coffee Consumption on Cardiometabolic Disease, Cardiovascular Health, and All-cause Mortality. Journal of the American College of Cardiology 62(12), 1043-1051
BHUPATHIRAJU, S. N., PAN, A., MANSON, J. E., WILLETT, W. C., DAM, R. M. V. & HU, F. B. 2014. Changes in coffee intake and subsequent risk of type 2 diabetes: three large cohorts of US men and women. Diabetologia 57(7), 1346-54
BUTT, M. S. & SULTAN, M. T. 2011. Coffee and its Consumption: Benefits and Risks. Critical Reviews in Food Science and Nutrition, 51, 363-373
CANO-MARQUINAA, A., TARÍNB, J. J. & CAN, A. 2013. The impact of coffee on health. Maturitas, 75, 7-21.
Photo courtesy of Colin and Sarah Northway by Flickr : www.flickr.com/photos/apes_abroad/356802623
Photo courtesy of Ginny by Flickr : www.flickr.com/photos/ginnerobot/3430859035