Are you contemplating organizing a memorial service for a deceased love one? Here's what you need to know.
Preparing for death and a funeral is often a solemn and formal, bureaucratic, affair. Would you like to come together to honor your deceased friend or relative, celebrate their life, and spend time in the presence of others whose lives the deceased touched? Consider organizing a memorial service.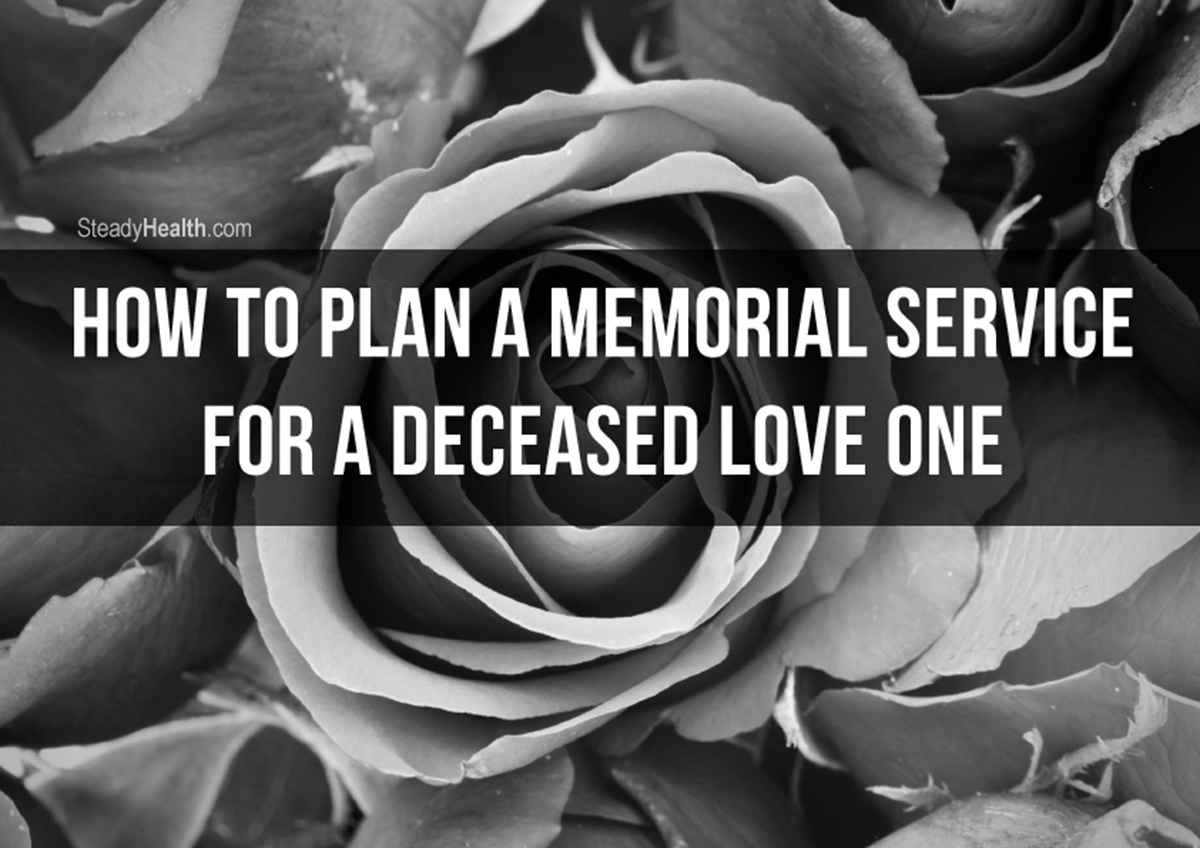 Memorial Service? What's That? How Does It Differ From A Funeral?
Funeral services differ widely from culture to culture — a funeral may honor, acknowledge, or celebrate the deceased person's life, encompass religious rituals that give comfort to the living and may serve to help the deceased on their onward journey, and enable relatives and friends to come together to seek solace in each other's presence. A funeral service is also, ultimately, an event at which the body is physically transitioned to its next stage, whether the deceased opted to choose cremation or burial. 
A memorial service can perform many of the same functions as a funeral service, and the fact that the body of the deceased isn't present differentiates it from a funeral service. A memorial service can be held instead of a funeral service, but also in addition. Most people are familiar with the now fairly universal phenomenon of memorial services for victims of violent mass deaths [1] — such as plane crashes, natural disasters, or acts of terrorism — a memorial service can be held for any dead person. 
Why Have A Memorial Service?
Lots and lots of reasons!
Take your pick, or add your own:
To start with a personal example, my parents — humble and private people — insisted that they only wanted their immediate circle of relatives present at their funerals, something they talked to us about many times before their deaths. Even some second cousins who loved my parents were excluded from attending the service, which caused them grief all in itself. A small home memorial service in a spirit my parents would have been OK with enabled extended relatives and friends to meet their need to, as one study put it "integrate the memory of the dead into their ongoing lives" [2], by talking about my parents with other people who also knew them. 
If the deceased person is elderly, chances are that their immediate social circle also encompasses a lot of elderly people who may not be physically capable of traveling to and then attending a funeral. A memorial service can offer comfort to people in hospice or palliative care facilities and in retirement homes. [3]
Though some funerals really represent the deceased person's life, it's easy to get carried away along the formal tide of tradition, under the guidance of funeral directors and spiritual counselors. If the funeral was a bit "stiff", a memorial service that better fits the personality of the person you lost can be really beneficial. 
Relatives may choose to keep the funeral strictly "no frills", such as with a so-called direct cremation, for financial or other reasons. A memorial service, which you can organize yourself, can make the proceedings more "complete". 
Several different memorial services may be held to suit different audiences. If a group of children loses their teacher, for instance, an in-school memorial service may be more appropriate than funeral attendance. 
You and your fellow bereaved were too shaken by the death of your loved one to fully appreciate all the implications when the funeral service was held, and now that some time has passed, you would like to hold a celebration of life rather than a grieving for death.
After donating their whole body to science, your loved one did not have a traditional funeral.
Memorial services are, at their essence, a spontaneous human action that apparently meets a deep-rooted need, as evidenced by the fact that memorial services have even been organized to honor the contribution made by research animals in a scientific setting [4].
How To Plan A Memorial Service
Here's the great thing about memorial services — they can be anything you want them to be. If you are currently dying and aware of it, you can organize your own in advance and give the people you leave behind one final gift of "you-ness", and if you've lost someone you cared for, a memorial service can honor them in the same way. "Creative" is rarely a word associated with memorializing the dead, but a memorial service can change that. 
A memorial service may:
Be formal, held in a church and led by a spiritual leader, with professionally arranged flowers and a portrait of the deceased. Prayers may be said, and people may eulogize the dead in pre-written speeches. 
Be a group of friends gathering at the dead person's favorite picnic spot to get blind drunk. 
Have a theme, just like a baby shower or wedding — the best memorial service I ever went to was for a photographer friend who committed suicide. Unlike the funeral, the memorial service celebrated his joy in life and his lasting contribution to the world, in the form of his photographs. 
Incorporate something "active", such as hiking, running, painting, or even raising awareness of an illness that took your loved one's life. 
Be an integral part of the scattering of a cremated loved one's ashes. 
Whatever it's going to be, if you are the one organizing a memorial service, you need some organizational skills:
Find out who is interested in attending and when they are available, then keep the number of attendees in mind when planning any indoor venue. 
If your loved one's memorial service will be more formal, book a venue, organize for flowers, catering, and other relevant practical things, determine who would like to speak and make an agenda, and arrange for a religious leader to be present if you'd like. You may choose to arrange to have your loved one's favorite food and drink served, play their favorite music, and even do something like release balloons or doves. 
Think about, and write about, some of your favorite memories with the deceased. Consider what they were really like in life, and what about them you'd like to share with other people attending the memorial service. 
Photo courtesy of SteadyHealth.com